3D Secure (credit card only)
The plugin allows you to add an extra security layer for credit and debit card transactions. If you enable this option, your users will be asked to go through an additional authentication step before they can complete the purchase.
This will help you enhance the security level of transactions both for you and your customers and reduce the risk of fraud and chargebacks.
Please, note: this tool is only available for credit card, debit card, and Visa Checkout transactions.
Go to the plugin settings in YITH > PayPal Braintree > Settings and turn on the toggle button.

When enabled, during the checkout users will see a popup like this: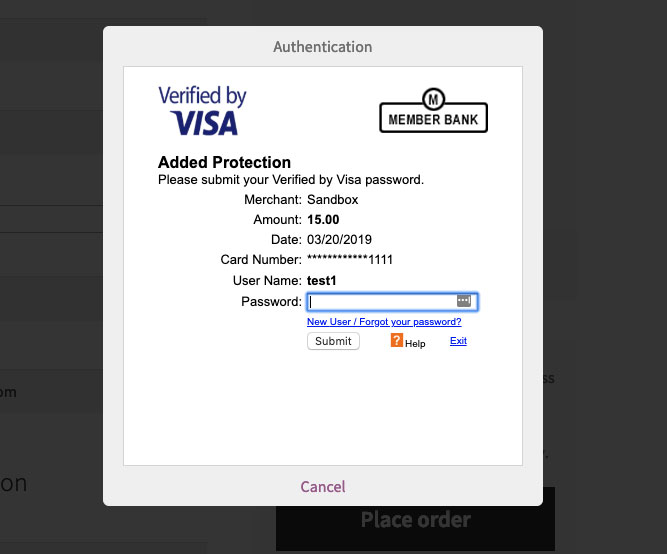 Only after adding their credentials, they will be able to complete the payment.
You can read more about this tool here.
Advanced Fraud Tool (credit card only)
There are two levels of fraud protection made available by Braintree: Basic Fraud Tools and Advanced Fraud Tools. Read more about what options are included here.
Advanced Fraud Tools is not enabled by default, so if you want to choose whether to use it or not, you have to enable it first on Braintree and then in the plugin options panel.
Go to your Braintree account Settings > Processing and scroll down to Fraud Tools: enable the Advanced Fraud Tools option.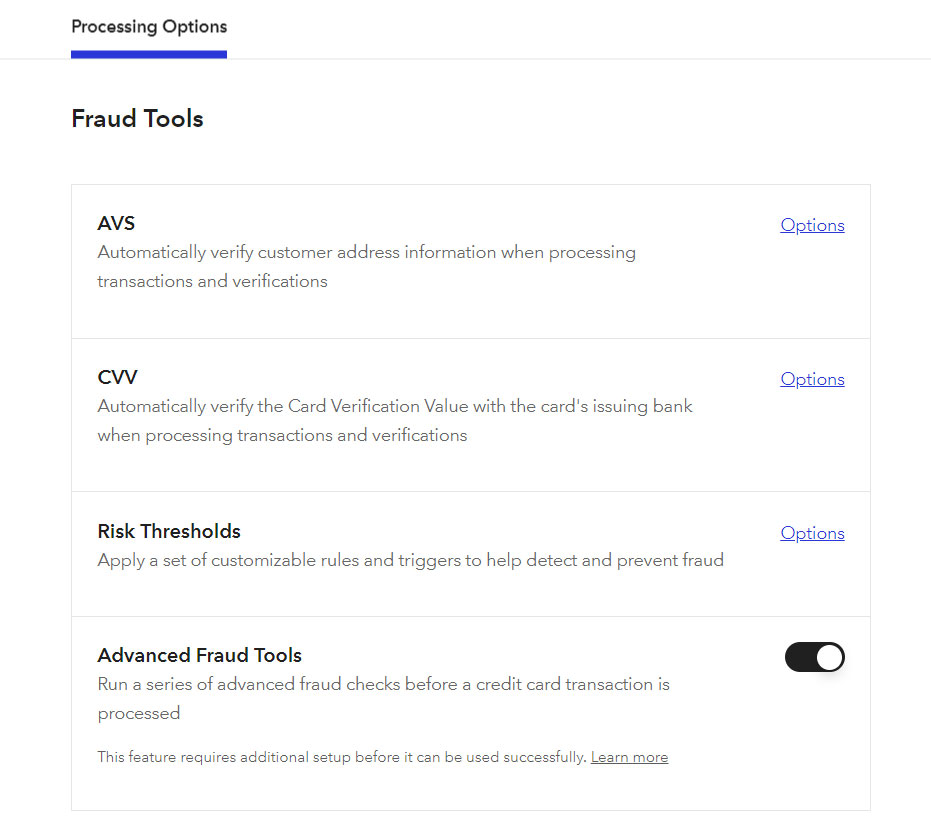 Then, go to the plugin settings panel in YITH > PayPal Braintree > Credit Card and scroll down to Fraud Tools. From this select dropdown you can switch at any time from Basic to Advanced Fraud Tools.