The "Blocklist" includes the complete list of all the users who requested not to receive emails asking to review the products of your shop.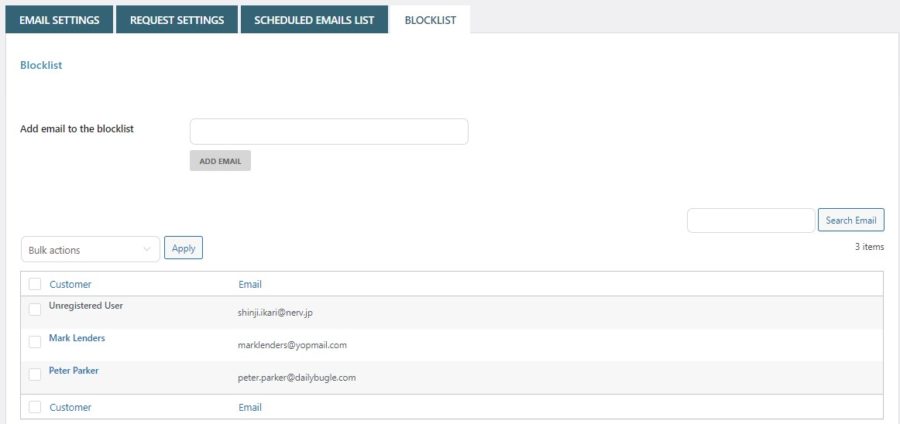 The users can refuse consent to receive the Review Reminder emails. In this case, they will be automatically added to the Blocklist in two different ways:
by clicking on the related link they find in one of the emails to encourage them to review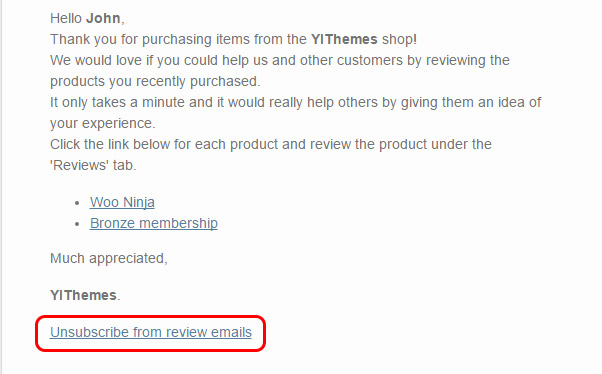 by not checking the checkbox they find on the Checkout page (when the "Don't email me checkbox" option is active).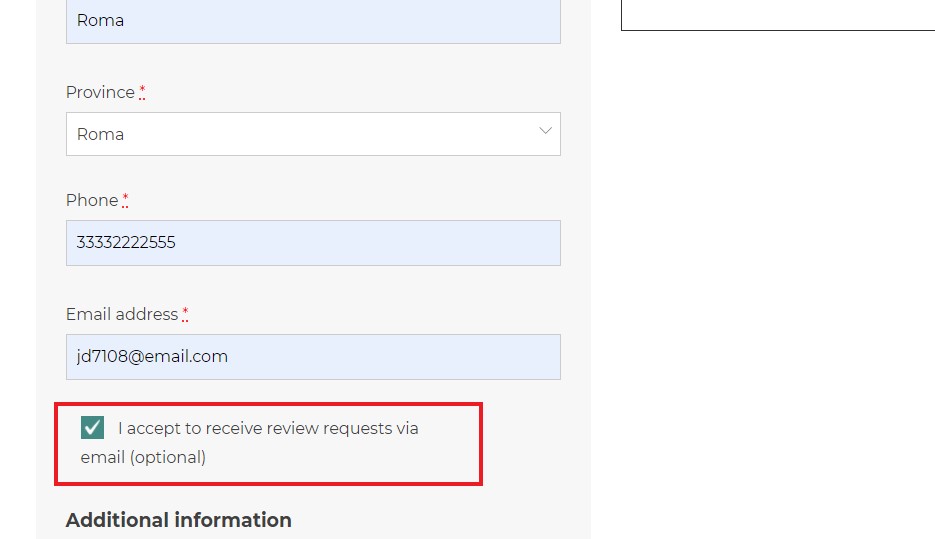 You can also add a new user to this list manually by entering the email address you want to block and clicking on the Add email button.