Go to the page and click on the related button of the WordPress editor to add the shortcode.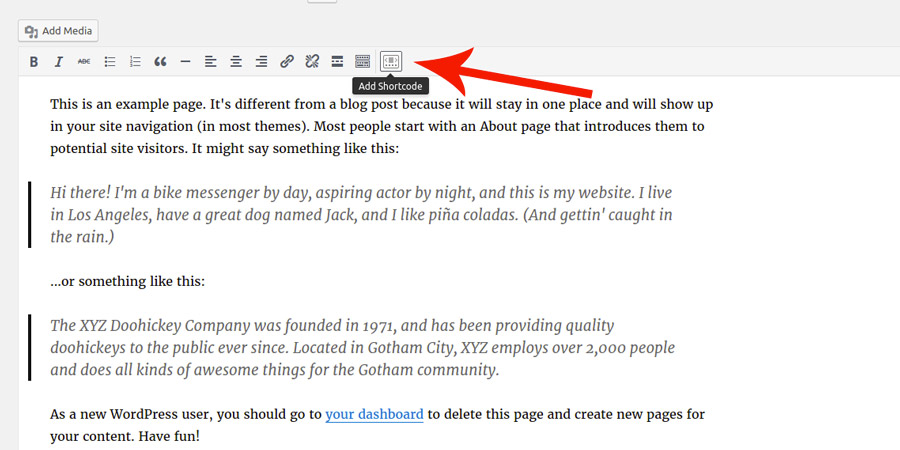 Now add the names of the products you want to add in the shortcode
Remember to select the products for which you have provided a countdown.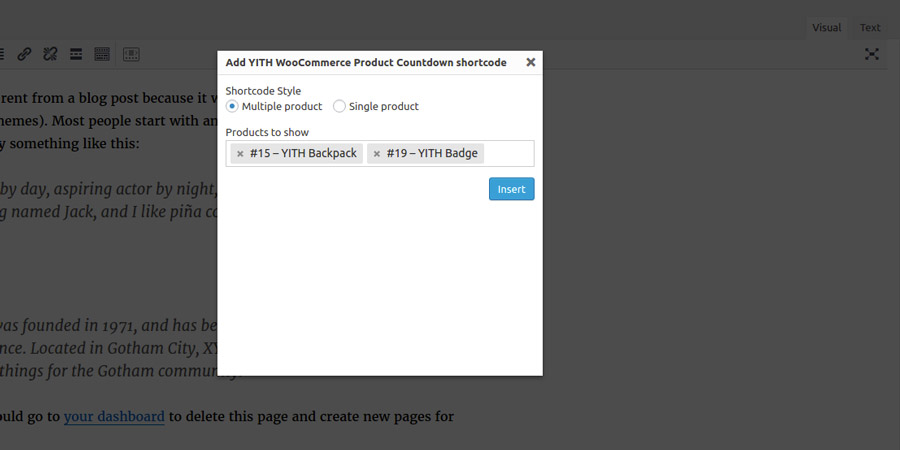 If you are using the textual mode of the editor, this is the shortcode you should use.
[ywpc_shortcode id="90,93"]
To change the shortcode settings, click on the General tab of the plugin settings panel and scroll the page to Shortcode settings, where you can select the elements of the products you want to show in the shortcode.