An additional quantity restriction is given by the possibility to compel the user to purchase the products as default groups, such as lots including 2,3, or 6 products.
Specify the number of groups to purchase the product in "Quantity groups of".
According to the previous quantity restrictions, this option can be configured for all products in the cart, or by categories, tags or on a product basis.
To set quantity groups, go to YITH > Minimum Maximum Quantity > General Settings.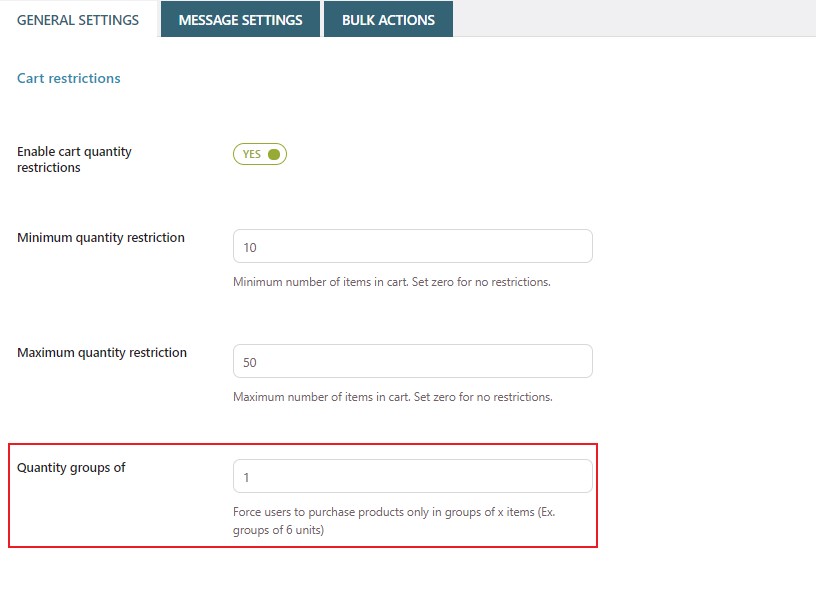 If you need to set quantity group restrictions on specific products, open the product edit page and set up the option in the Minimum Maximum Quantity tab.