YITH WooCommerce Product Bundles is an extension conceived to create bundles with the combination of some products of your shop. You can assign an ad-hoc price to the bundle or a price given by the sum of the single elements contained in the bundle itself.
The plugins can be perfectly integrated and allow setting the minimum and maximum purchase quantity for the "Bundle" products. Moreover, you can choose whether to apply the quantity rules to the bundles or to the products in them as shown below.

If the quantity doesn't meet the requirements configured, users can't add the bundle product to the cart and a message will show to notify them of the quantity required to proceed with the purchase.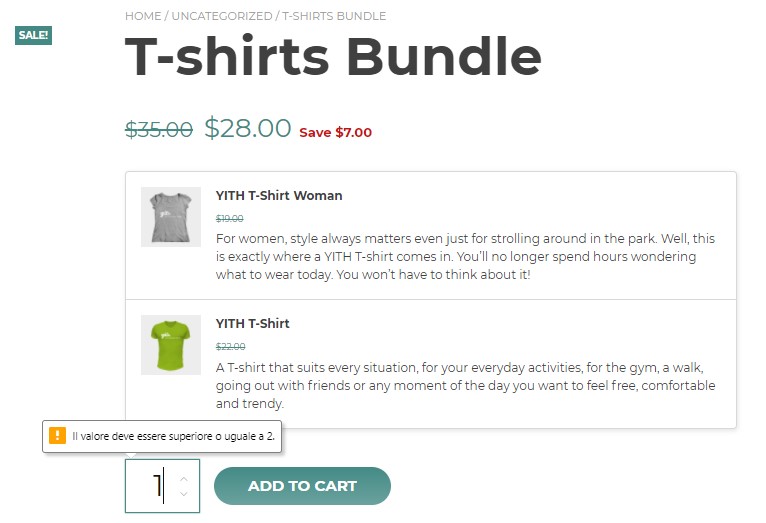 For further details about YITH WooCommerce Product Bundles settings, please refer to the official documentation.