With the store integration enabled, YITH MailChimp plugin registers data of your customers that you can then use to create custom campaigns in your MailChimp account.
Registered data are:
Orders: this information allows creating campaigns for first-time customers (number of orders placed), best customers (Spent) and similar features.
Products and product variations: this information allows creating follow-up campaigns and segment your customers based on what they've purchased.
Coupons: this keeps track of coupon codes used in your customers' orders.
Carts: this records the cart contents (items, price, etc.) of logged in users and can be used for recover-abandoned-cart campaigns and similar.
Below you will find a couple of examples with regards to the possibilities 'store integration' offers.
Available options in MailChimp for connected stores:
E-commerce activity for a subscriber:

E-commerce revenue for a subscriber:

Available options for campaigns, related to the store integration: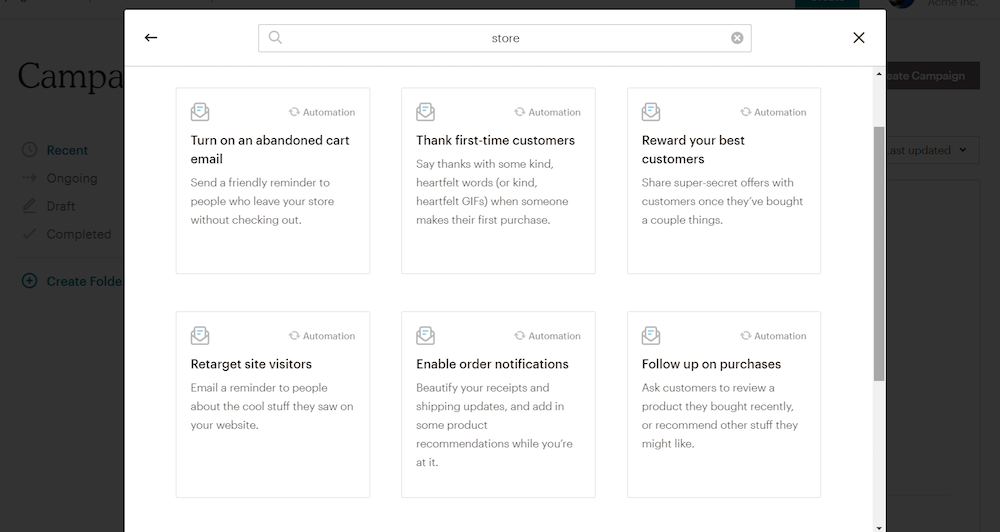 Abandoned cart email, first-time customers, reward your best customers, retarget site visitors, order notifications, follow up on purchase, win back lapsed customers, postcard