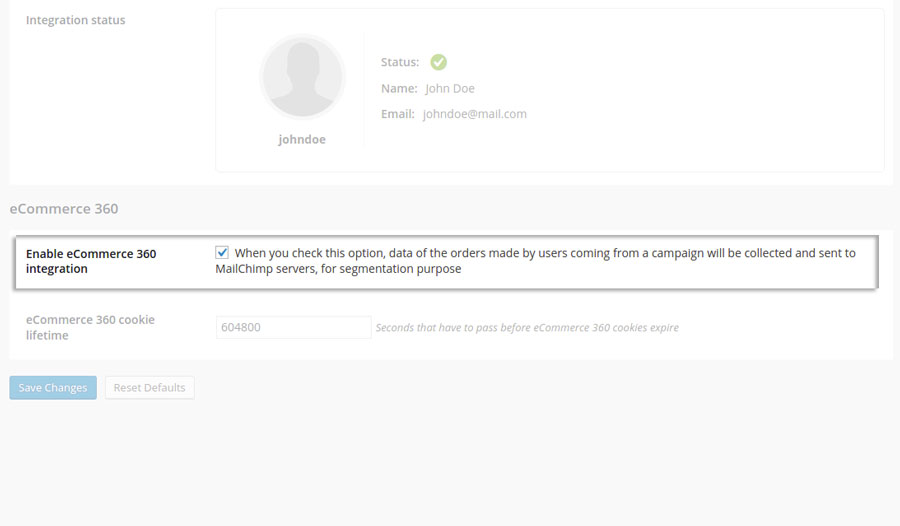 This option allows you to enable a specific type of system able to track purchases derived from a campaign (Discover MailChimp campaigns).
It is essential that during the campaign creation the option eCommerce 360 link tracking is enabled.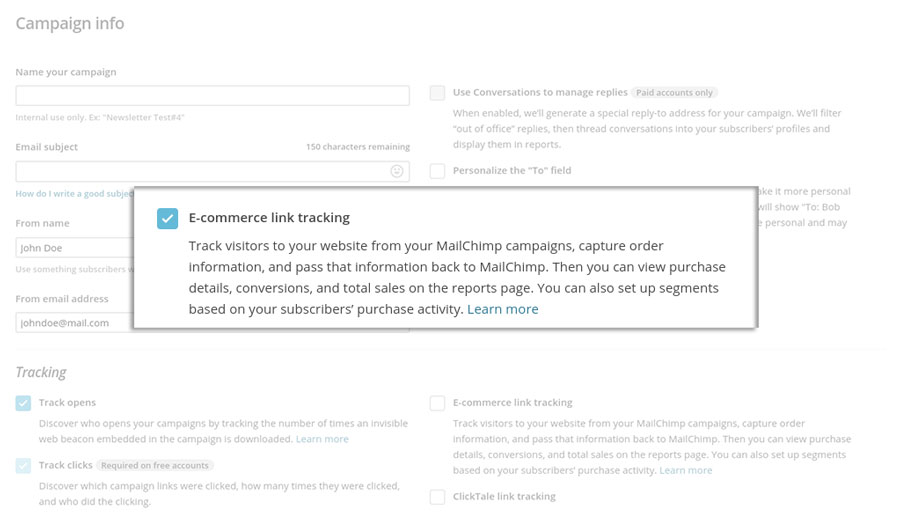 If these settings have been enabled, both in the plugin and in MailChimp, MailChimp will "append" the data "mc_cid" and "mc_eid" to the email that will be generated.
As soon as the user clicks on the link in the email, the shop stores data in a cookie and keeps them until checkout, for a maxixum time lapse set in the specific plugin option called "eCommerce 360 cookie lifetime".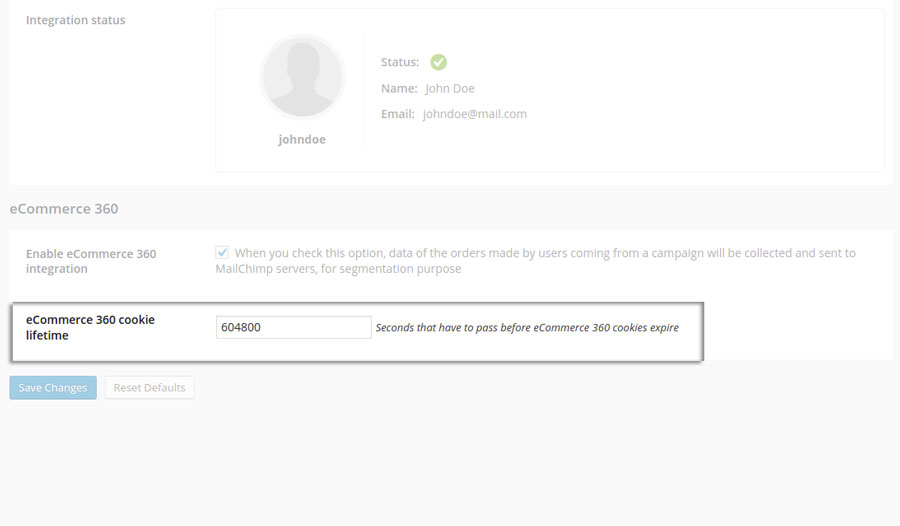 If the user goes to checkout, the order will be tracked for the user that received that specific information.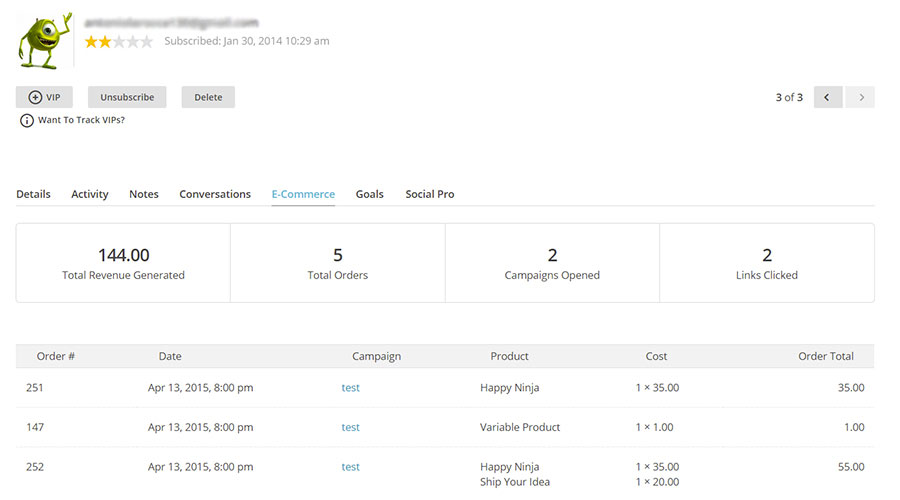 Now your MailChimp page should be populated as you can see above, depending on the orders made by users coming from that campaign.
N.B. Order registration will be done as soon as it is placed or completed according to what you have specified in the option "Register after" available in the tab "Checkout".