The plugin supports the possibility to subscribe the user to one or more interest groups available on the selected list.
After selecting the list, the system will upload the updated list of the associated interest groups (if available) in an automatic way.
(As you can see in the images below, the list of groups provided by the plugin matches to the one available on MailChimp)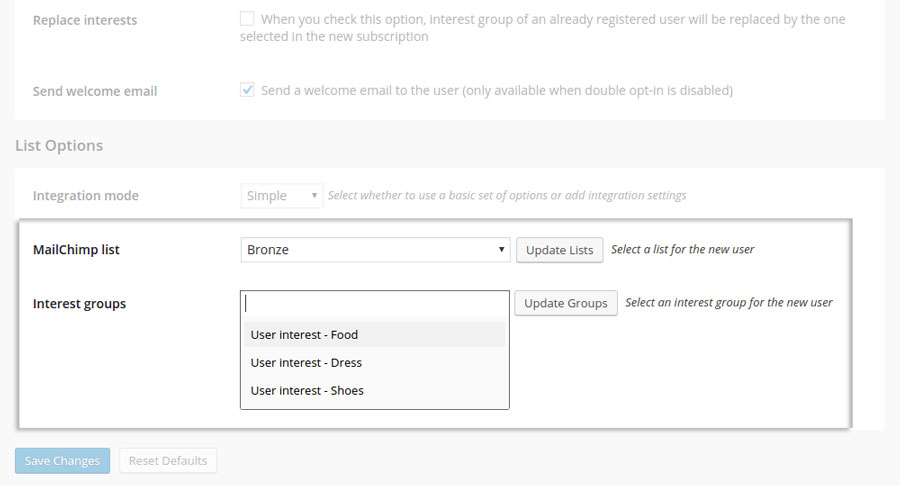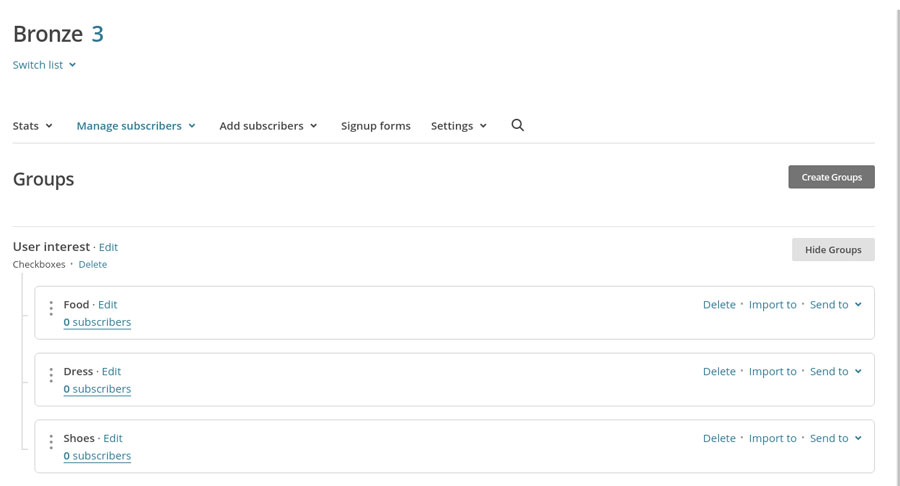 If you have created a new group on MailChimp and you want to select it within the plugin, you won't need to refresh the page. Click on "Update groups" button and the list will be updated automatically.