With the Store integrations option, you can now register all order performed on your store to MailChimp. You can create campaigns targeted on customer purchasing preferences.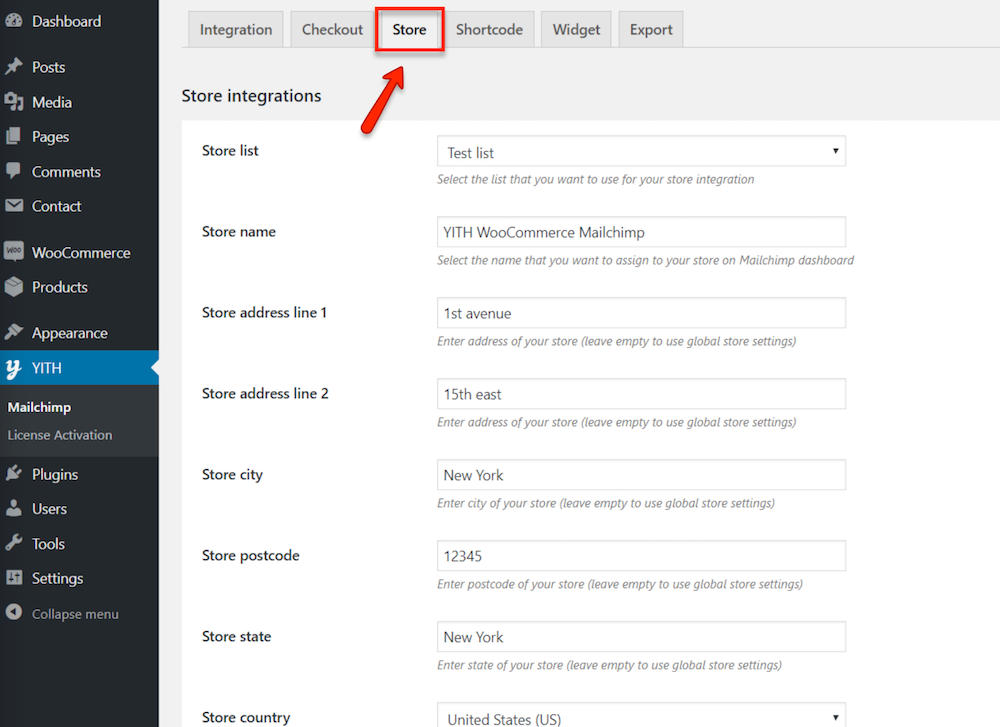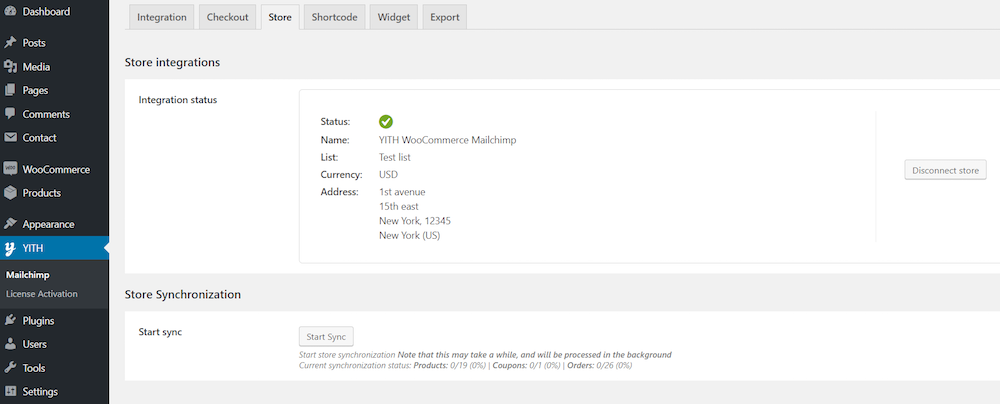 You can sync again at any time, just click on the 'Sync again' button and the process will be repeated.
Apart from the sync process, the store integration just interacts with the default subscription process. So the customer purchases, accepts to be registered to MailChimp, his mail is registered, and also his current order is registered.