To change plugin general settings go to YIT Plugins -> Featured Video. Scroll page content to see all the options you can configure.
Right inside the "Video settings" section, you can change general settings related to video playing.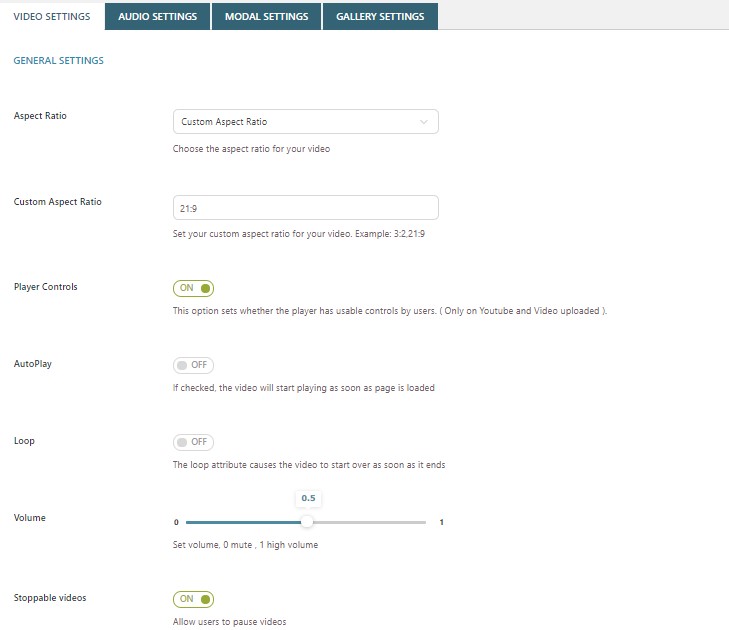 With the options shown in the image you can:
choose the display aspect ratio for video playing (16:9, 4:3 or custom)
insert the aspect ratio if the custom option is selected
show or hide player panel for all Vimeo or Youtube videos
enable autoplay function
enable loop video playing function
set the volume
allow users to stop videos
All the other settings on the page allow changing configurations about some video components for Vimeo, Youtube, and VideoJS. VideoJS is a player used for all video inserted through uploads in WordPress gallery.
Youtube settings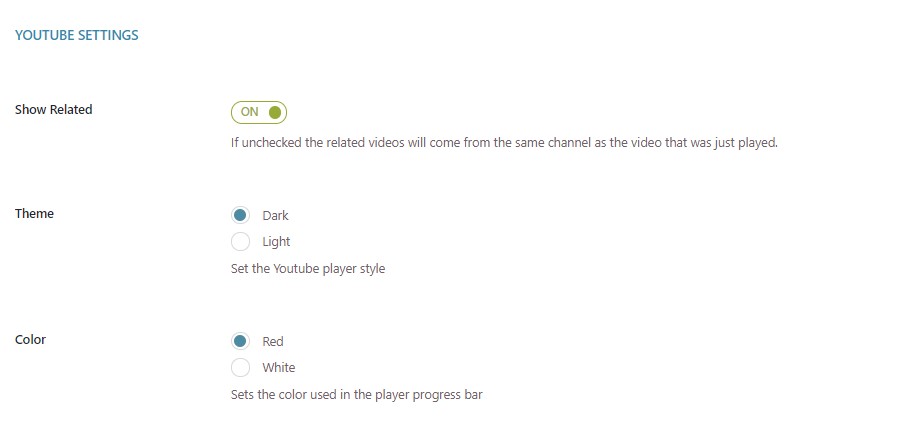 Vimeo settings

VideoJS player style