If you need to edit energy labels for your products in bulk, you can take advantage of WordPress bulk actions.
Go to the WooCommerce->Products and select the products you need to edit. Select Edit and click on Apply. You will get a similar result.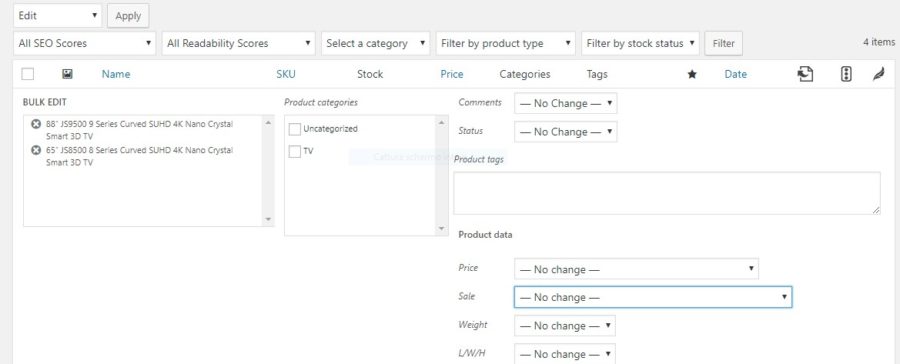 In Product data, you will find the EU Energy option that allows setting a specific energy label to all the products previously selected.