If you need to edit energy labels for your products in bulk, you can take advantage of WordPress bulk actions.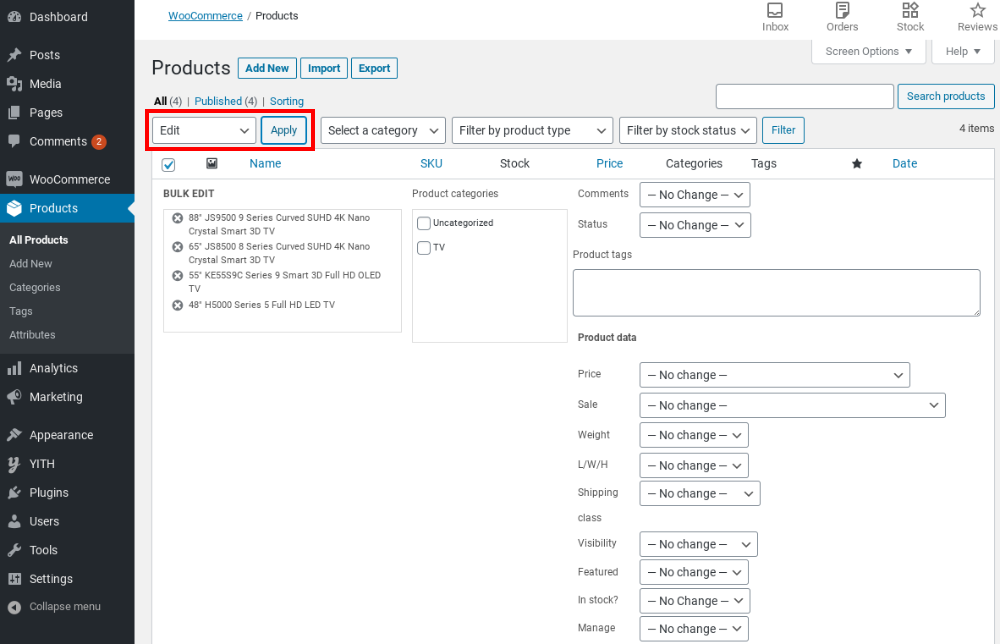 Go to products and select the products you need to edit. Select Edit and click on Apply.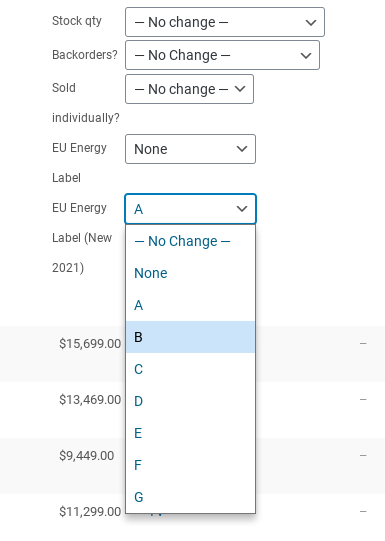 In the Product data section, you will find the EU Energy label and EU Energy label (new 2021) options that allow setting a specific energy label for all the products previously selected.