The transaction key is the univocal key used to authenticate requests to Authorize.net. Access your registered account on Authorize.net and recover this information in the section API Login ID and Transaction Key.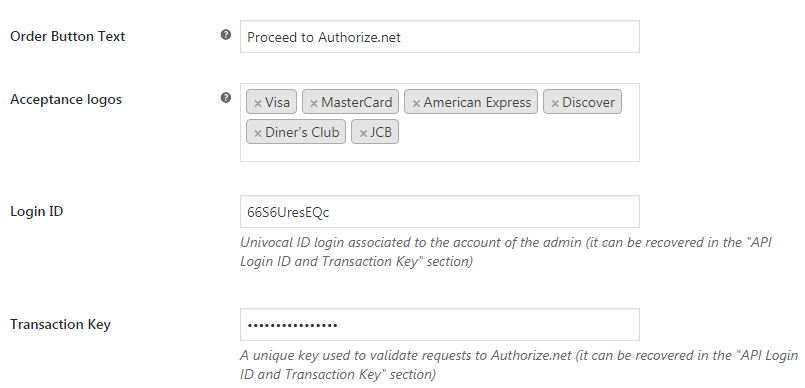 The Md5 Hash is the unique key to validate the answers from Authorize.net like you can see in the screenshot above. It should be set identical both in plugins settings and Authorize dashboard.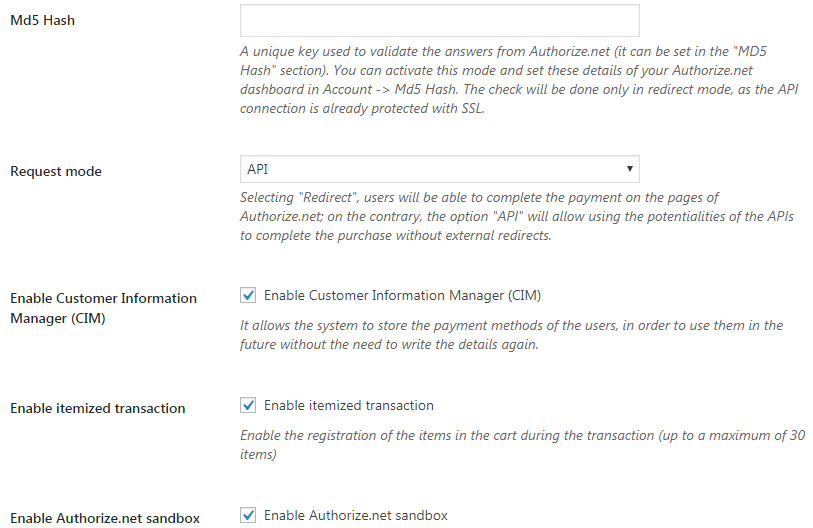 Request mode
If users select "Redirect" value they are redirected to Authorize.net page to complete their orders. In the opposite case, that is using API keys, their purchase can be completed on the same page without having to redirect.