Go to YITH Plugins -> Dynamic Pricing per Payment Method and click on the Add new button.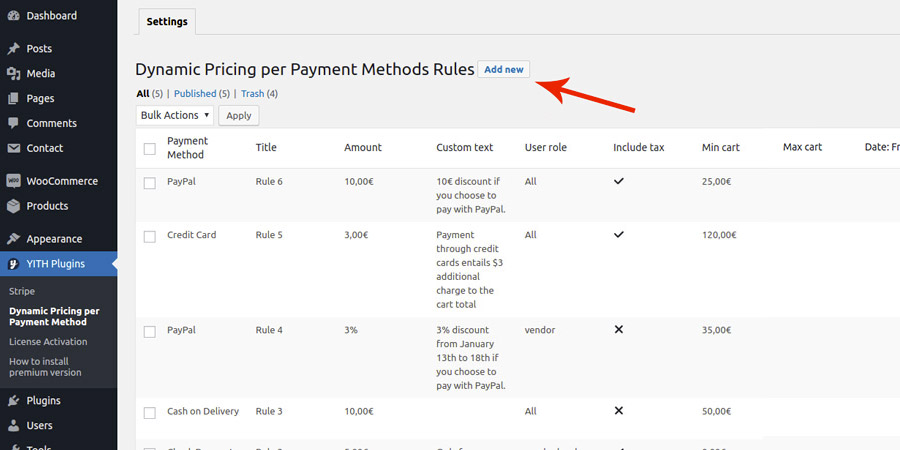 Configure the settings for the new rule.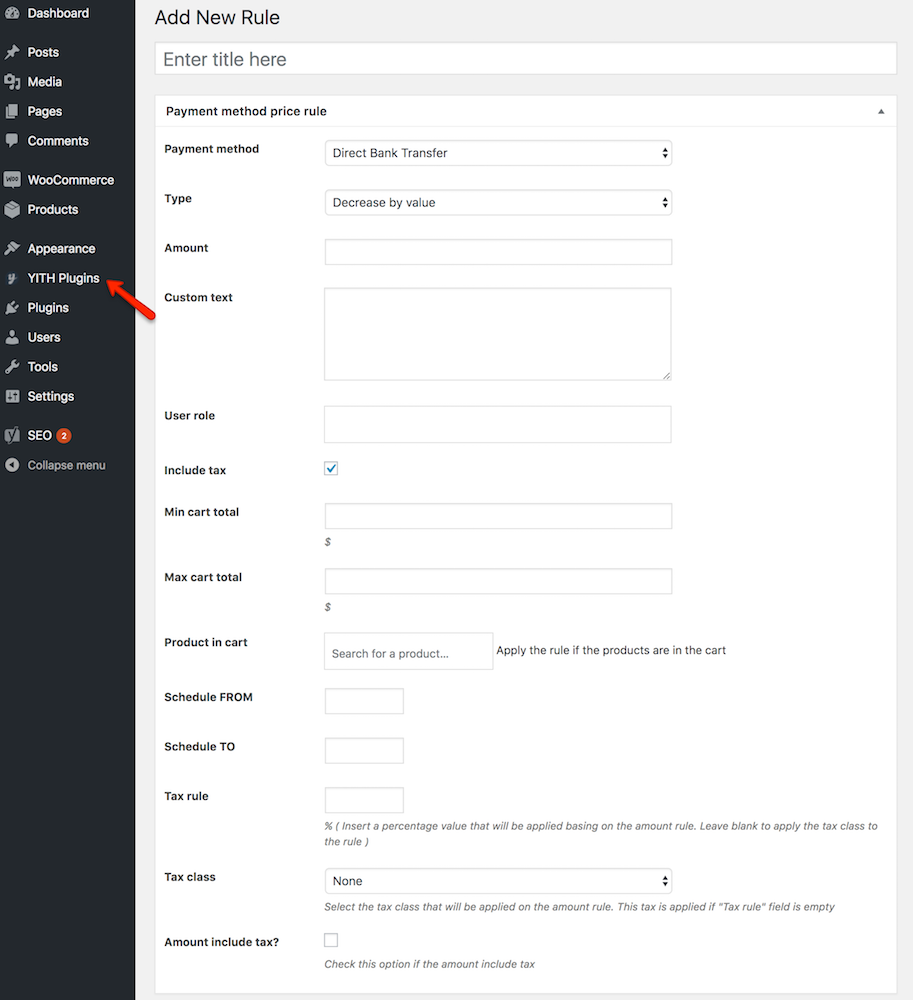 Payment method: payment method to which the rule will apply
Type: Choose to increase or apply a discount to the cart total. In either case, the value can be fixed or calculated as a percentage basing on the cart amount.
Custom text: custom text to show on the "Checkout" page when the payment method linked to the rule is selected.
User role: user roles with which associate the rule (guest users included)
Include tax: by enabling this option, the discount or surcharge value is calculated basing on the cart total, taxes included.
Min and max cart total: these two fields allow applying the payment rule only when, after selecting the linked payment method, the cart value falls within the configured spending range
Product in cart: apply rule if selected products are in cart
Schedule from: by leaving the field empty, the rule becomes valid when saving it
Schedule to: by leaving the field empty, the rule will not have any expiration
Tax rule: the percentage that will be applied based on the amount rule. Leave empty to apply the tax class to the rule
Tax class: tax class that will be applied on the amount rule. This class is applied if "Tax rule" field is empty. Choose from: standard rate, reduced rate, zero rate
Amount include tax: apply tax to a payment method fee
Assuming we have already created our payment rules, we will view the linked amount (increase or reduction) for each payment method at the checkout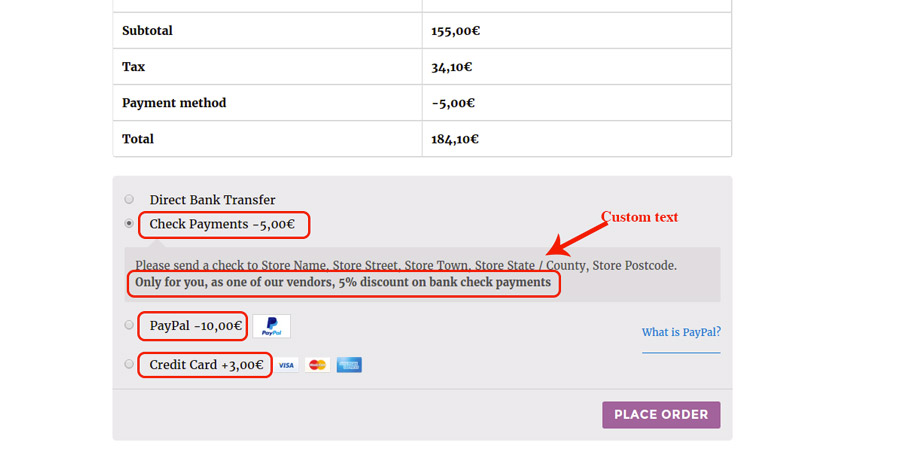 Go to this page to learn about some examples of how to use.