You can send an email to the users that have not logged into the website for a specific number of days. The email includes the recently viewed products, in addition to other products the administrator can select manually. In order to make this function work, it is necessary to enable the email notification.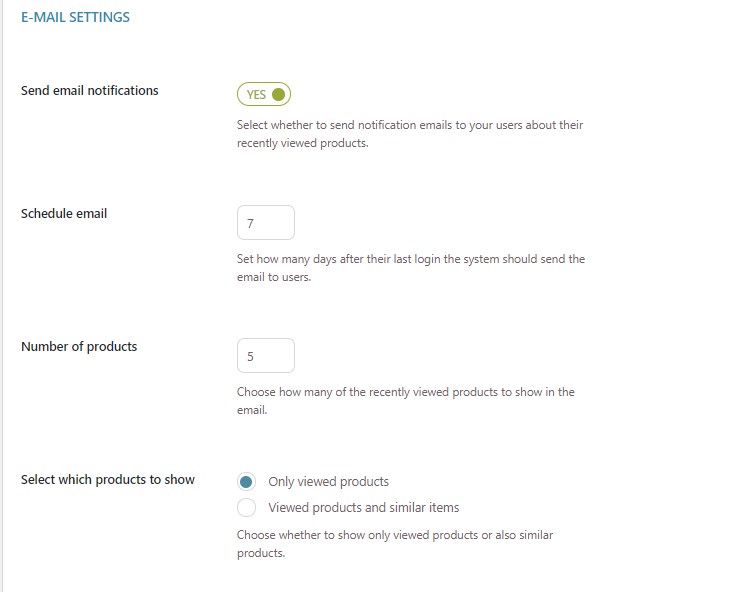 Let's analyze all the available options:
Schedule email: set how many days have to pass since the last user login to send the email.
Number of products: the number of recently viewed products you want to show in the email.
Select which products to show: which type of products you want to add to the email choosing from similar products or only viewed products.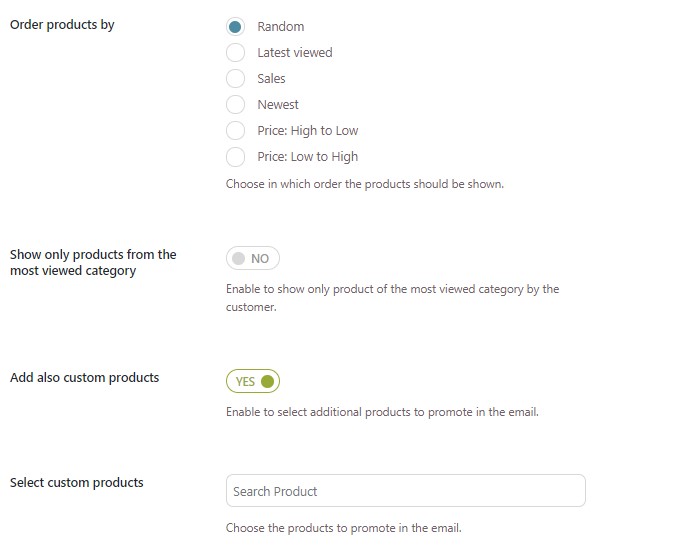 Order products by: show in which order display the products: random, sales, newest, price (high to low or low to high).
Show only products from the most viewed category: enable if you only want to show the products of the category most viewed by the user.
Add also custom products: enable to select additional products to promote in the email.
Select custom products: (the conditional option that shows by enabling Add also custom products) choose the products to promote in the email.
Email customization
To customize the emails sent to users and remind them of the products they are interested in, you can use the set of available options: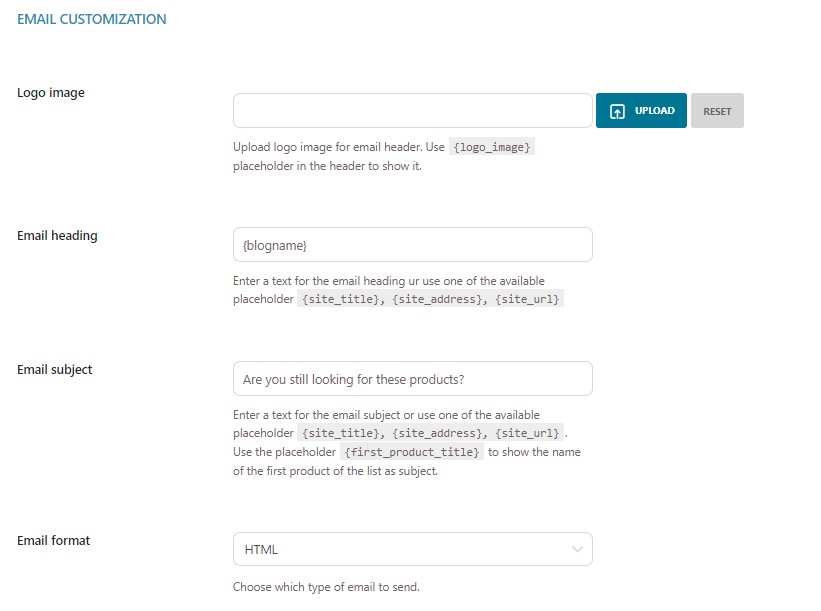 Logo image: image for email header. You can upload your own image or use the placeholder.
Email heading: text for the email heading. You can use one of the available placeholders.
Email subject: text for the email subject. You can use one of the available placeholders.
Email format: format for the email. You can choose from Plain, HTML, Multipart.

Email content: write your own text or use the default one.
Thumbnail Size: product image size (in px). Note: Regenerate the thumbnails of your products to have them correctly implemented by the plugin.

Enable Mandrill: enable to authorize Mandrill to send emails adding the API KEY of your account.
Add Google Analytics to email links: enable to add Google Analytics parameters to the email links.
Send a test email to: field to insert the email address to send a test email.