Thanks to YITH WooCommerce Brands Add-on, you can create brands you can link to the products in your shop. Products can be filtered based on the selected brand and this will make it easier for users to find products they might be interested in.
Thanks to the integration with YITH WooCommerce Product Slider Carousel, you can also show product sliders by selected brands.
After installing and activating both plugins, go to the Product Slider Carousel section and configure your sliders. To show all your brands or a selected choice of them, use the related options Product Brand and Choose Product Brands.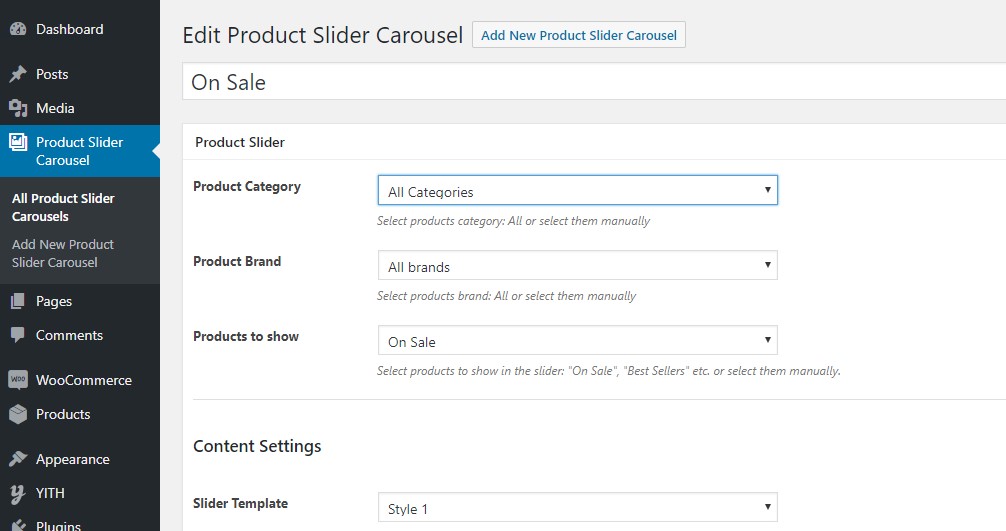 For further details about YITH WooCommerce Brands Add-on settings, please refer to the official documentation.