With YITH Multi Currency Switcher you can enable a multi-currency system in your shop and let your users see and pay for products in their own local currency.
The integration with YITH Name Your Price allows your user to enter their own price for a product in their own currency without any issue: the plugin will automatically convert the amount in the default currency.
Please, note this option works only with the automatic conversion option set.
So, first of all, make sure you install and activate both plugins.
Then, go to YITH > Multi Currency Switcher > General settings and set the option "How to set exchange rates" to "Automatically".
Then, make sure you configure your currencies and other currency options based on your needs (please, refer to the plugin documentation here) and that's it!
If you enable a minimum and maximum price and the suggested price, these amounts will be set up only in the default store currency and will be automatically converted on the frontend if your user changes the currency.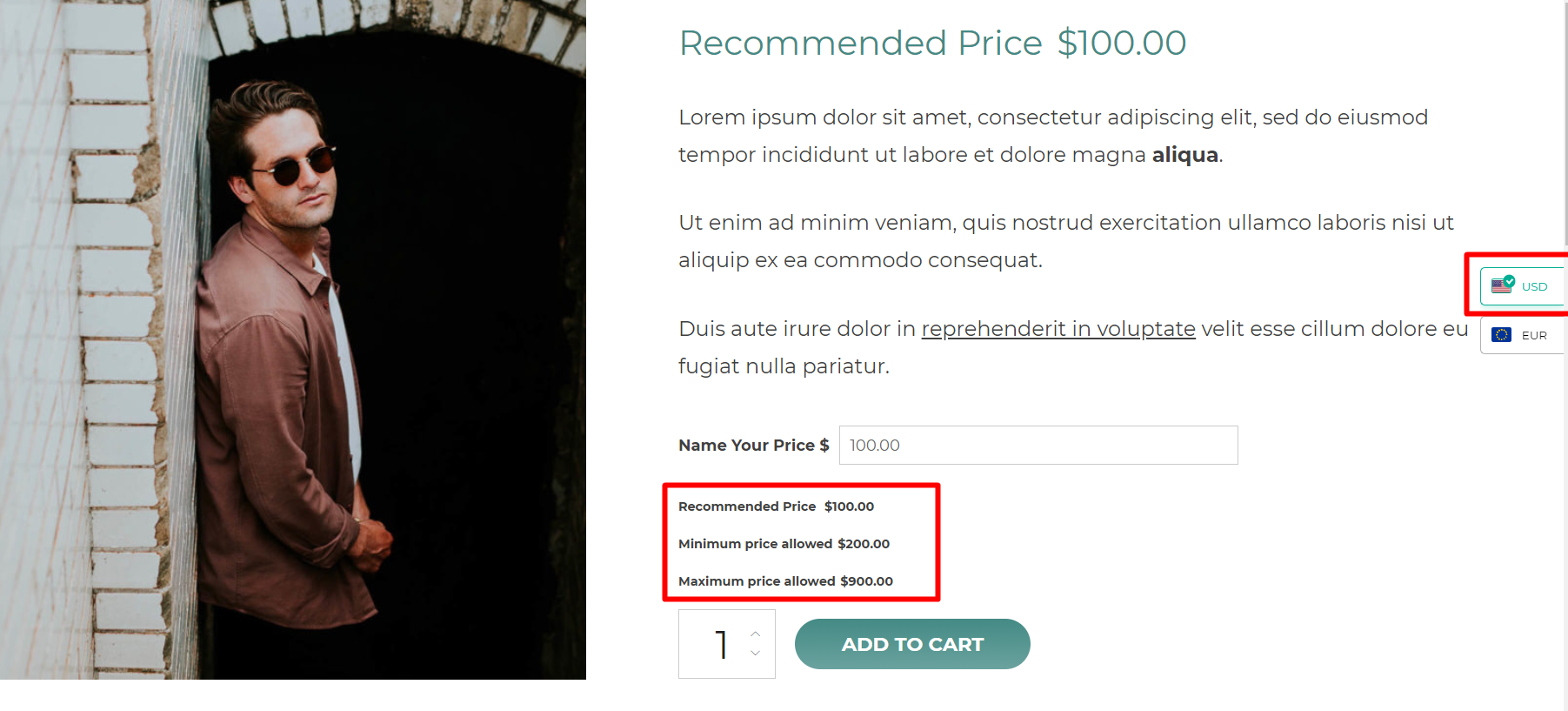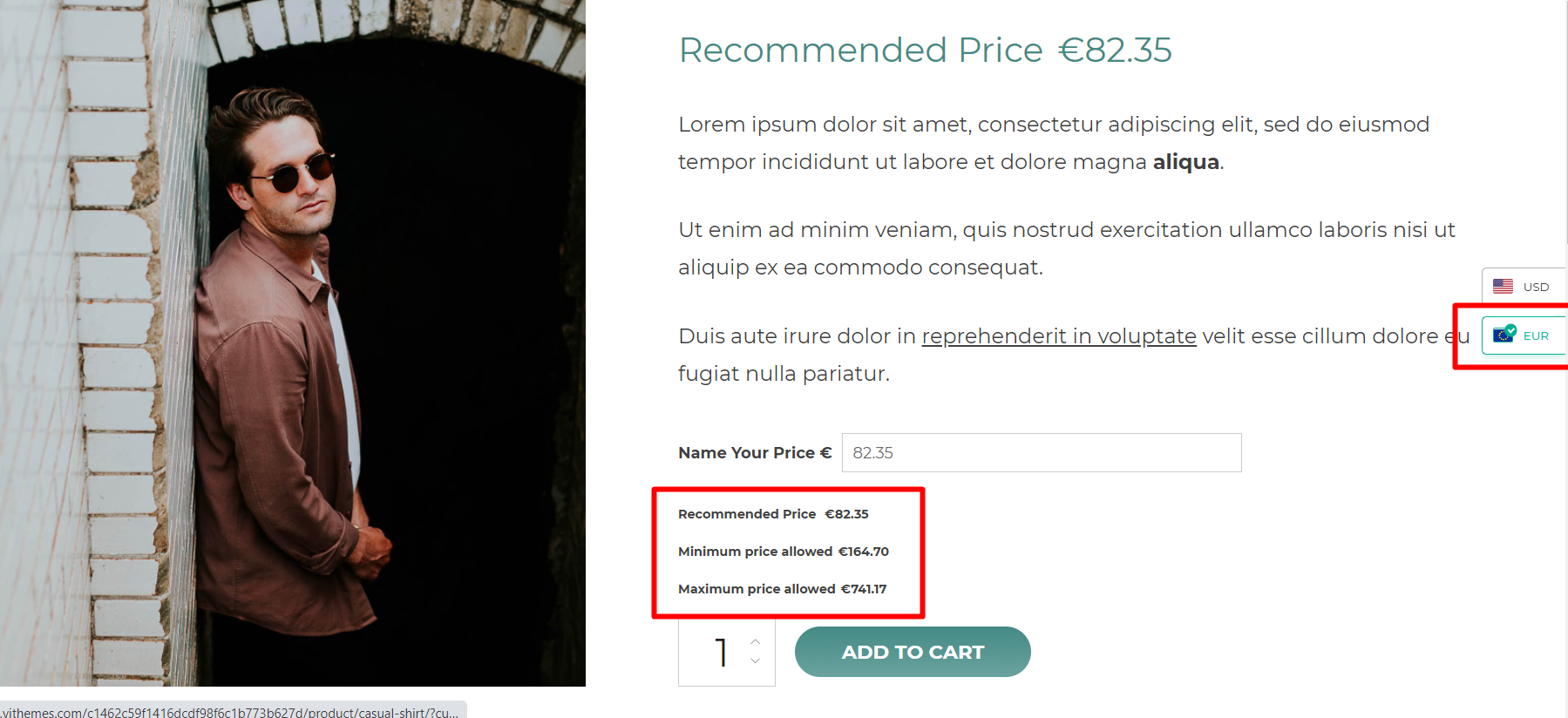 For further information about YITH Frontend Manager settings, please refer to the official documentation.