The plugin lets you apply an open price to all products of a category at the same time. In order to do it, go to YITH -> Name Your Price -> Active Rules, and add a new rule by clicking on the Add Rule button.

Now configure the price settings you want to apply and select the interested categories with the related search field.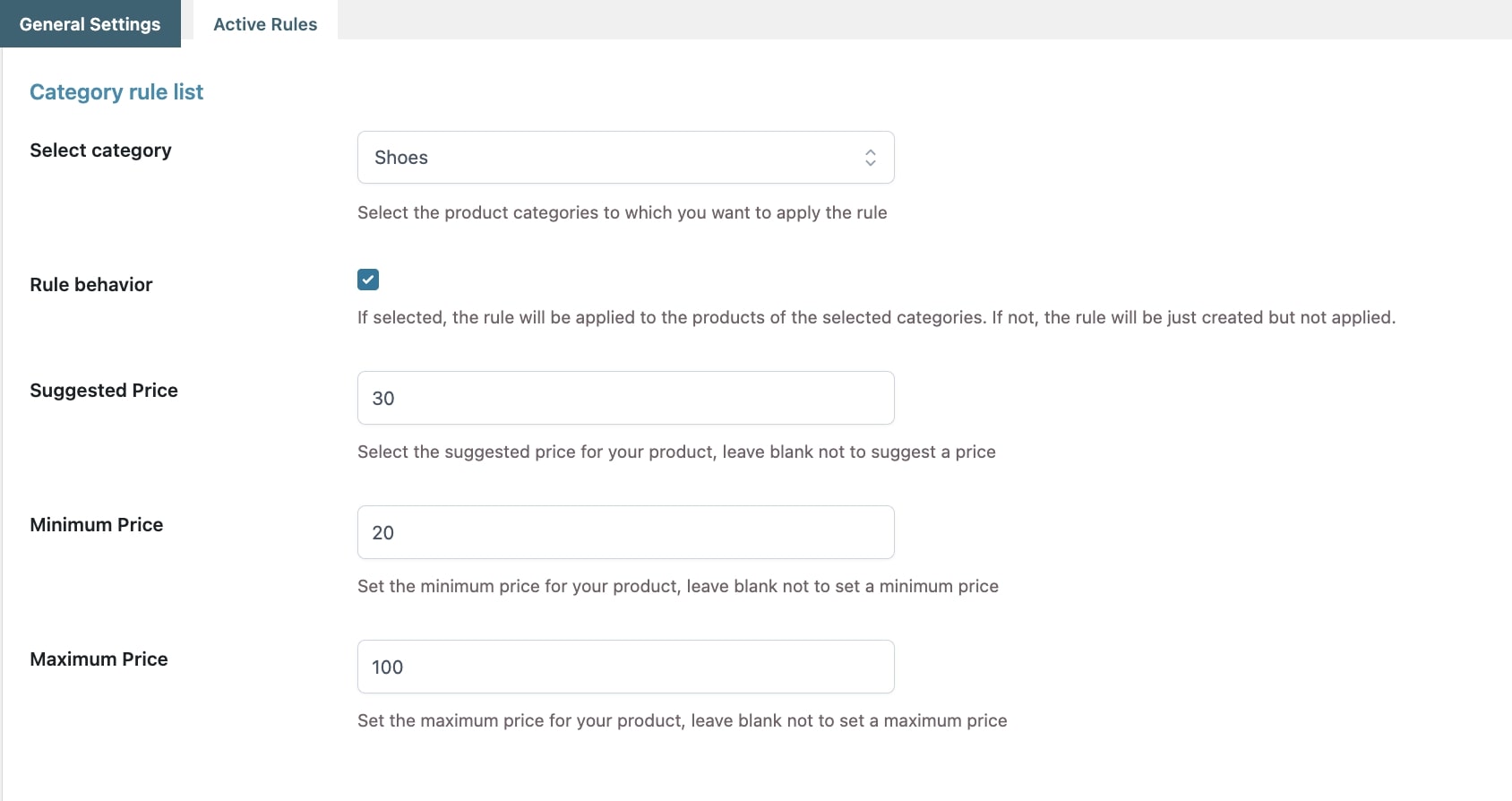 Do not forget to activate the Rule behavior option to allow the plugin to activate the rule correctly. In this way, you will just have to deactivate the option in order to deactivate the rule without removing it.

Once the configuration is completed, click on the Add category rule button to save. From now on, all products of the selected category will have an open price with the option here indicated.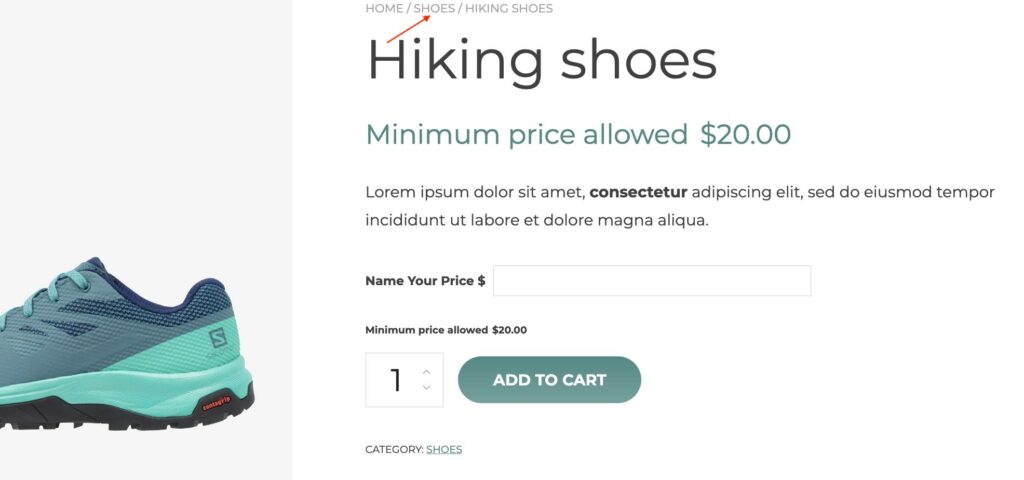 The list of the created rules is available in the section Name Your Price -> Active Rules.

Please note: The category rules can be overwritten from within the single product as described here.