Remove shipping step from checkout, you´ll find the option under the plugin "Settings" tab.

If you want to customize the labels of the purchase steps users follow in the "Checkout" page, change the options you can find in the "Timeline Customization" section in the "Timeline and Button" tab.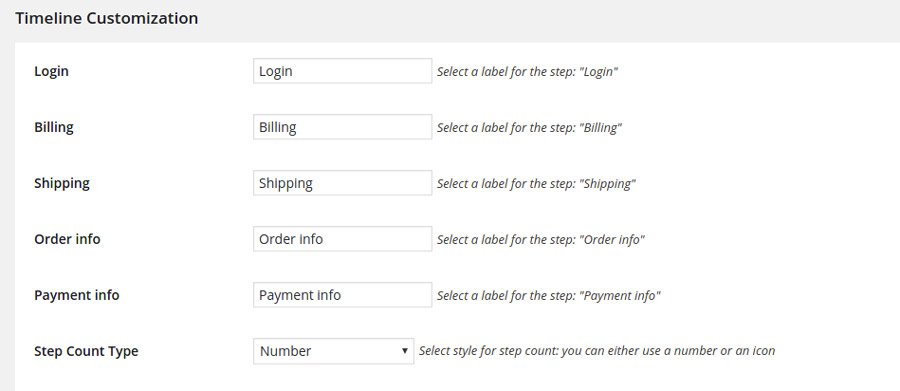 In Timeline text customization, you can insert the separator element for steps. You can use / or – or leave it empty if you don't want to add a separator element.

If you have decided to use a non-textual layout, each step of the "Checkout" page will be identified by a number or an icon, depending on the "Step Count Type" option.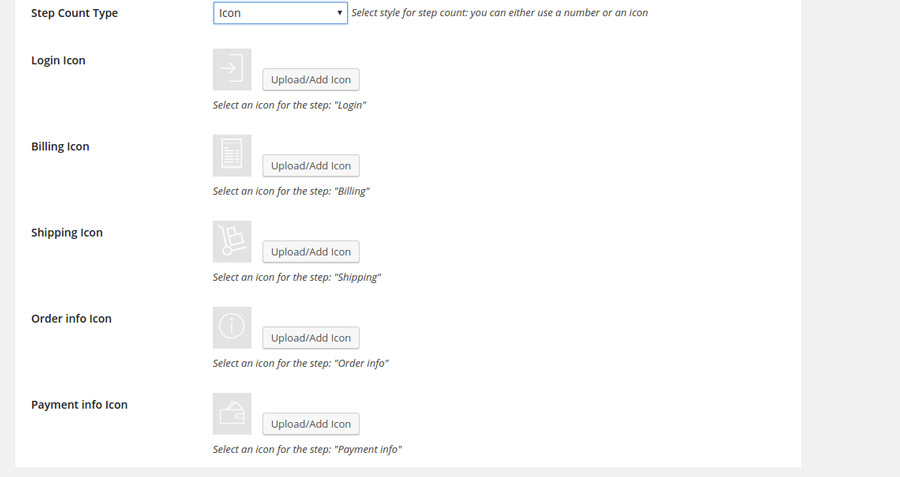 If you use the "Number" type, the plugin will assign a sequential number to each step.
On the contrary, if you have decided to assign an icon to each step, you will be free to use the default icons that the plugin offers, or you can upload customized icons with the dedicated option for each step.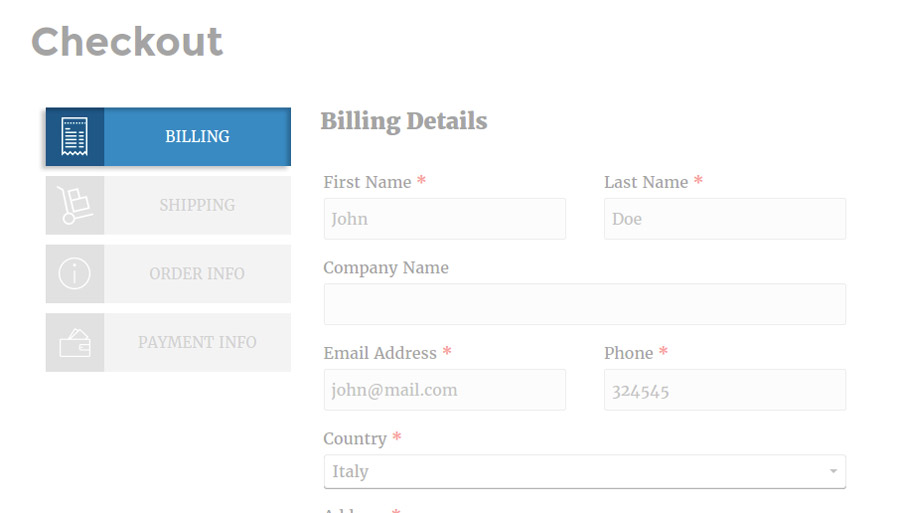 Login step
By enabling this step you can choose from the following options:
Guest checkout: this allows guest users to place orders even if they don't have an account
Enable login: this allows users to log in to an existing account during the checkout process
Returning customer text (not available for "My Account" style: this allows changing the message in login step for returning customers
Use the My Account login/register box: this allows showing the My Account Login/Register form rather than the "returning customer" box
Enable customer registration (My Account style): this allows enabling customer registration on the Login step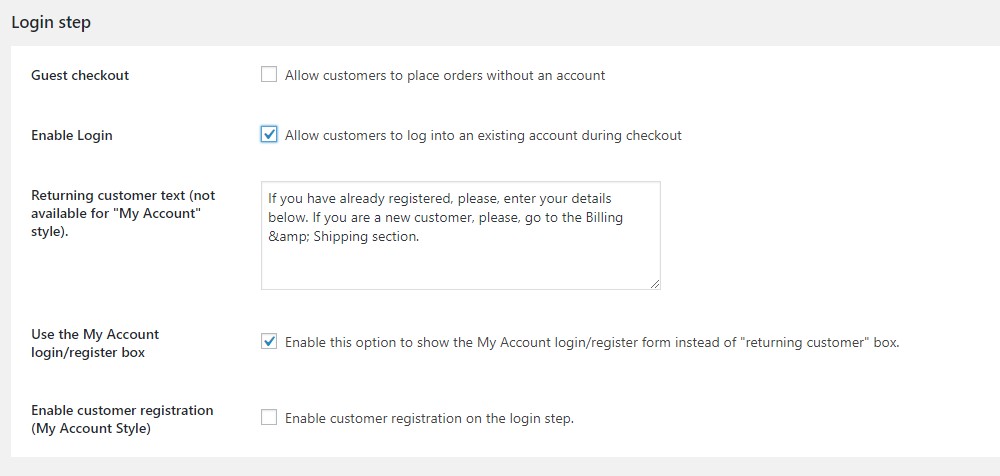 Below a sample of two options in the "login step" instead of just one.