The plugin let you choose among 4 different styles for the visualization of the purchase steps in the "Checkout" page of your shop.
Go to the option panel, click on "Timeline Style" and select the layout you want.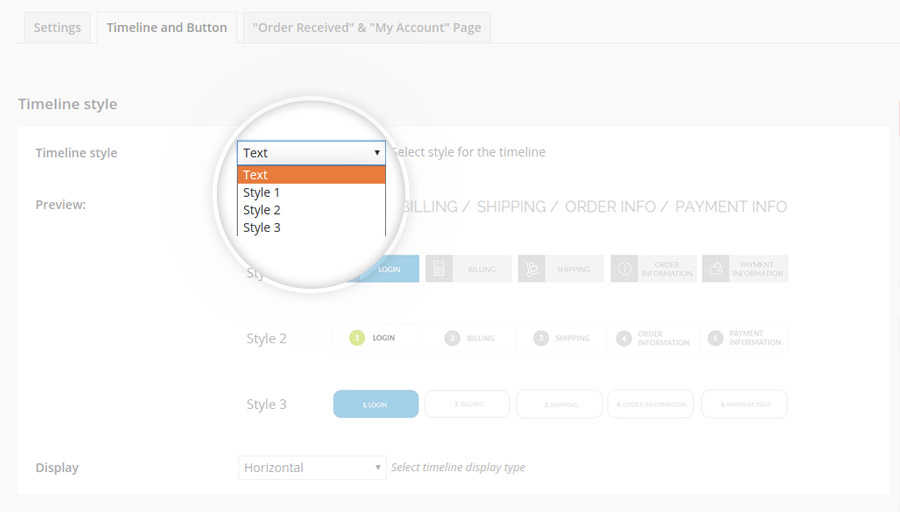 Regardless the selected style, the step list can be showed horizontally or vertically with the option "Display".