For better plugin performance, some features are disabled by default. In the tab Add-ons > Modules (1) you can find the modules you can enable to get additional options.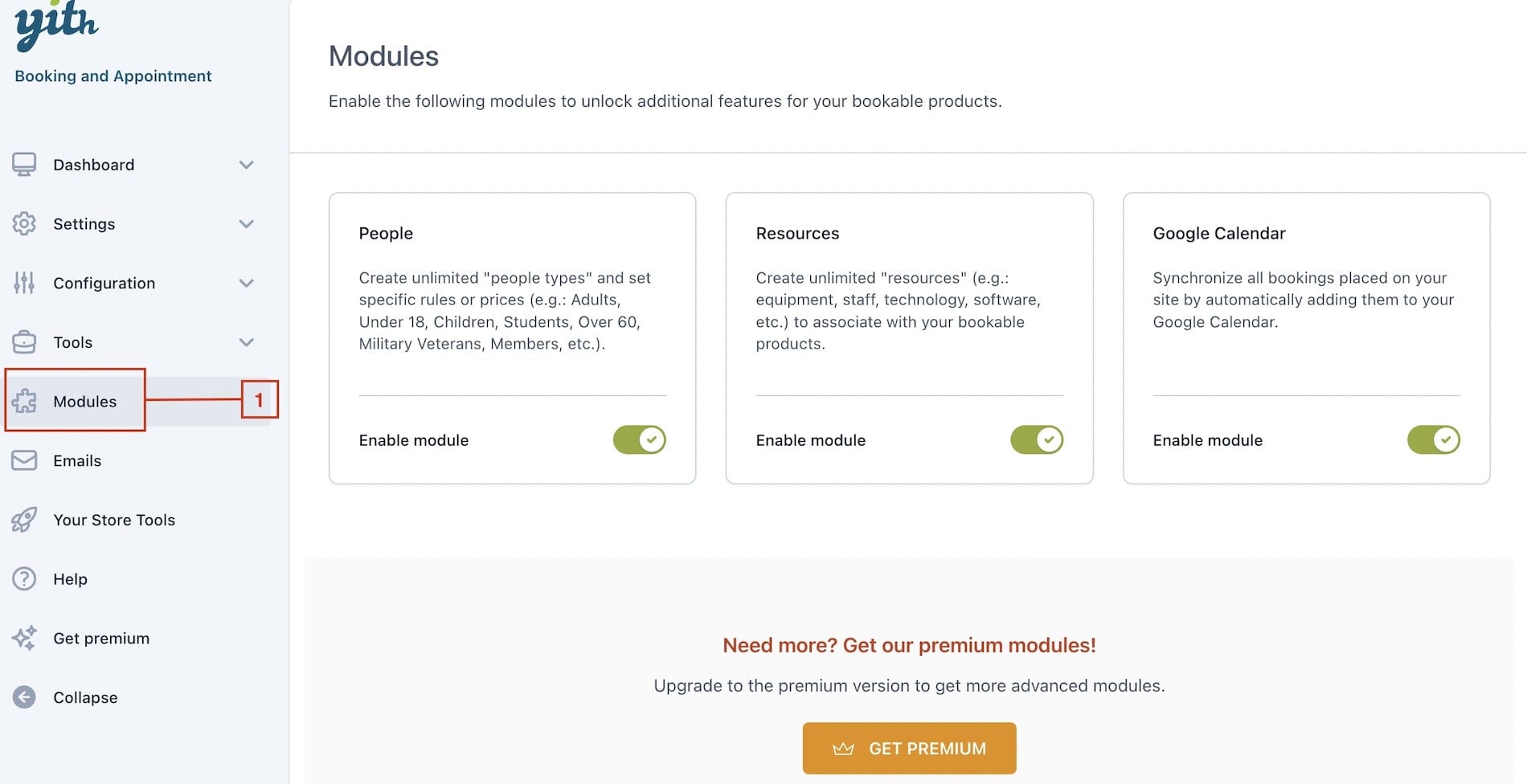 You can, for example, enable the "People" module to create unlimited "people types" and set specific rules or prices for them (e.g.: Adults, Under 18, Children, Students, Over 60, Military Veterans, Members, etc.).
You can also enable the "Resources" module to create unlimited "resources" to associate with your bookable products (e.g.: equipment, staff, technology, software, etc.) or enable the "Google Calendar" module to synchronize your bookings with your Google Calendar.
Note: in the premium version you will find more modules available, like: "Extra Costs and Discounts", "Services", "Google Maps", etc. Check the Get Premium tab to discover all the features you can get by upgrading to the premium version.