When you pre-authorize the transaction, you also have the option to charge the amount in multiple partial payments (but always within the 30-day expiration window) or to void the payment.
From the order details, scroll down to the order total section, where you will find the following two buttons:
Partial payments
Void payment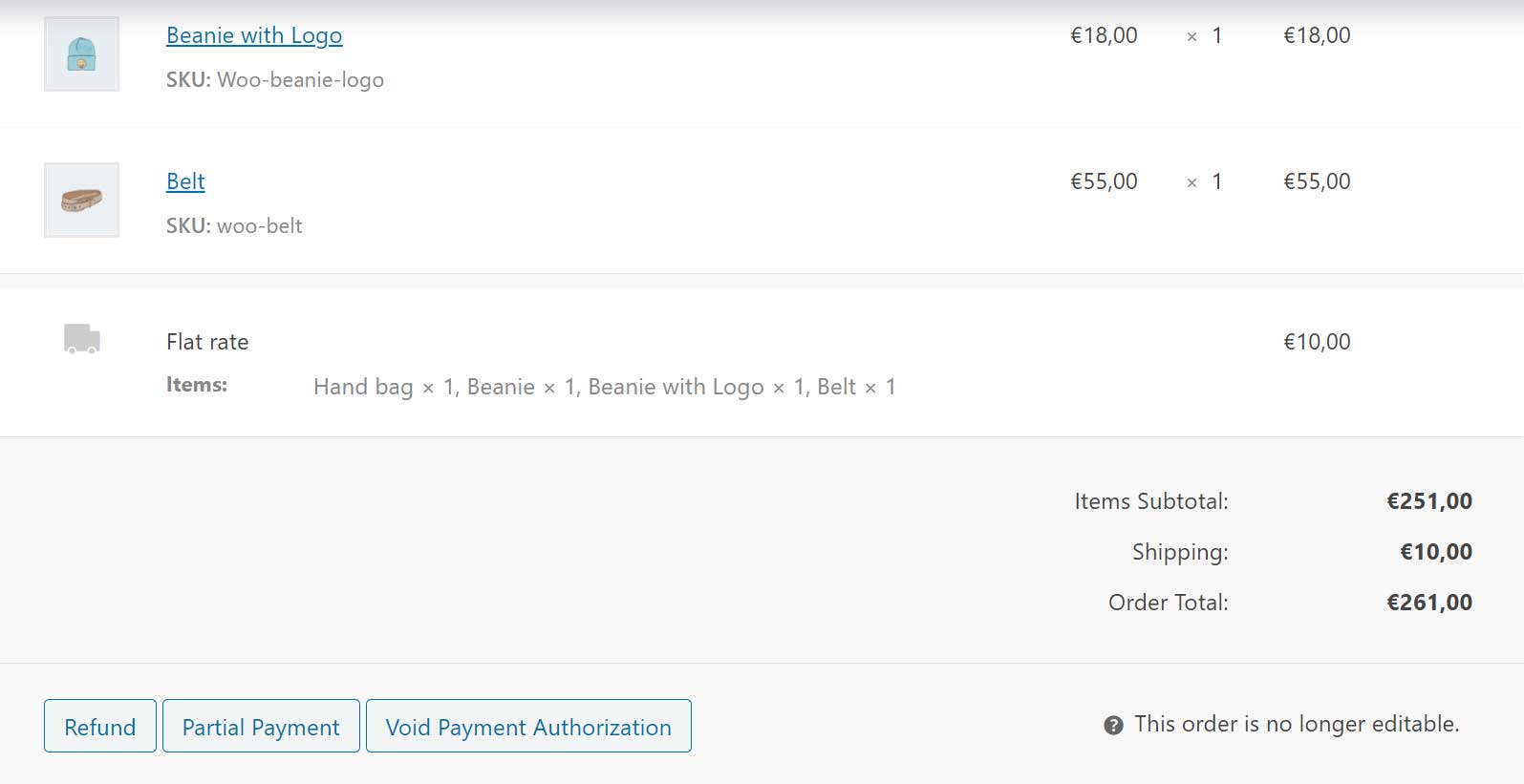 1. Partial payment
When the order is pre-authorized, you can also charge your users in steps and decide for partial charges. This is extremely useful, if you need to charge your users only when the item is shipped and you have more than one product in the same order that will be shipped at different times.
To charge a partial payment, just open the order details and click on the Partial payment button that you find in the order details: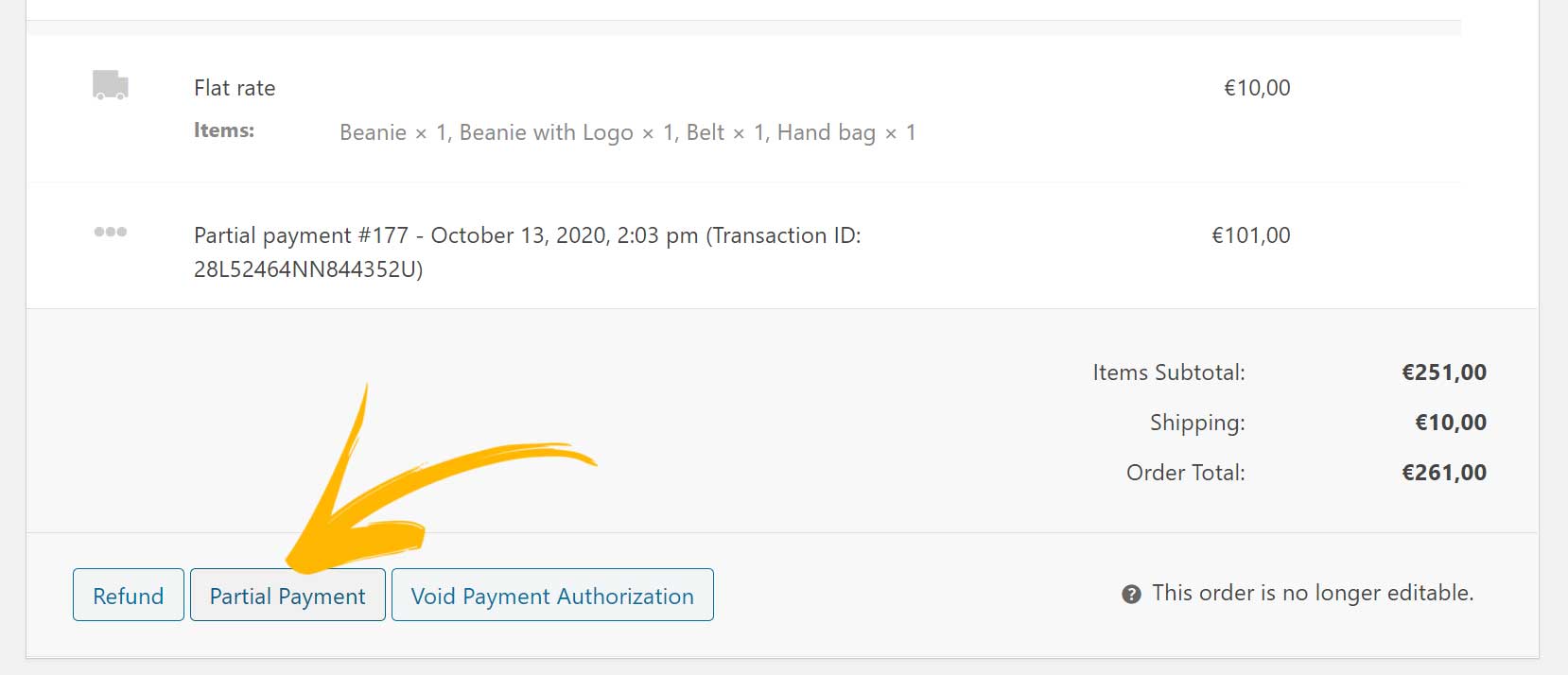 Enter the amount you want to charge (for example the cost of the first product you are going to ship) and click on Pay via PayPal Payments.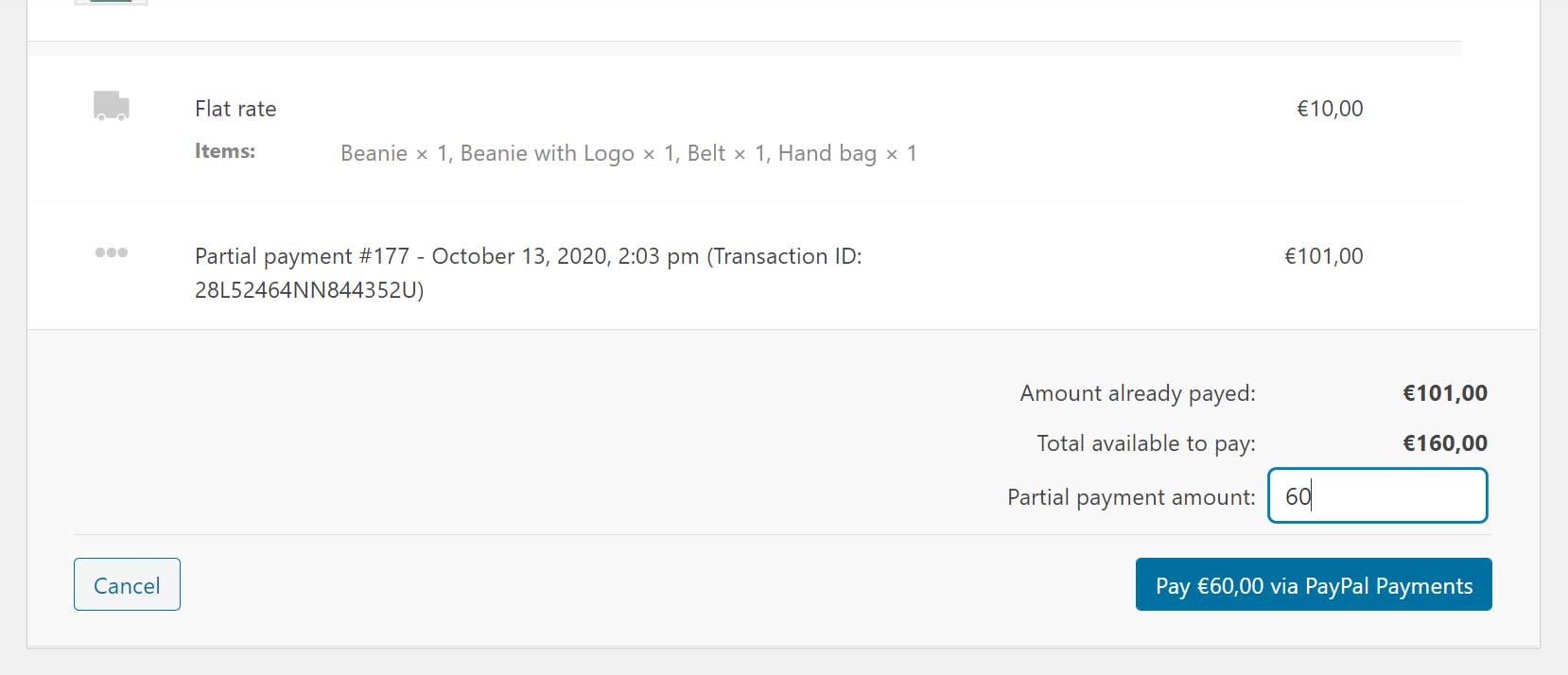 A transaction will go through and will automatically appear in your PayPal account too. Every action from your WP or from your PayPal account will be synced.

2. Void payment authorization
When an order has been pre-authorized, you will also be able to void the authorization and make sure that no charges are made. This action is both available from the order details and from your PayPal account. The two systems will be synced immediately.
To void a payment authorization from the order details, just open the order and click on Void payment authorization.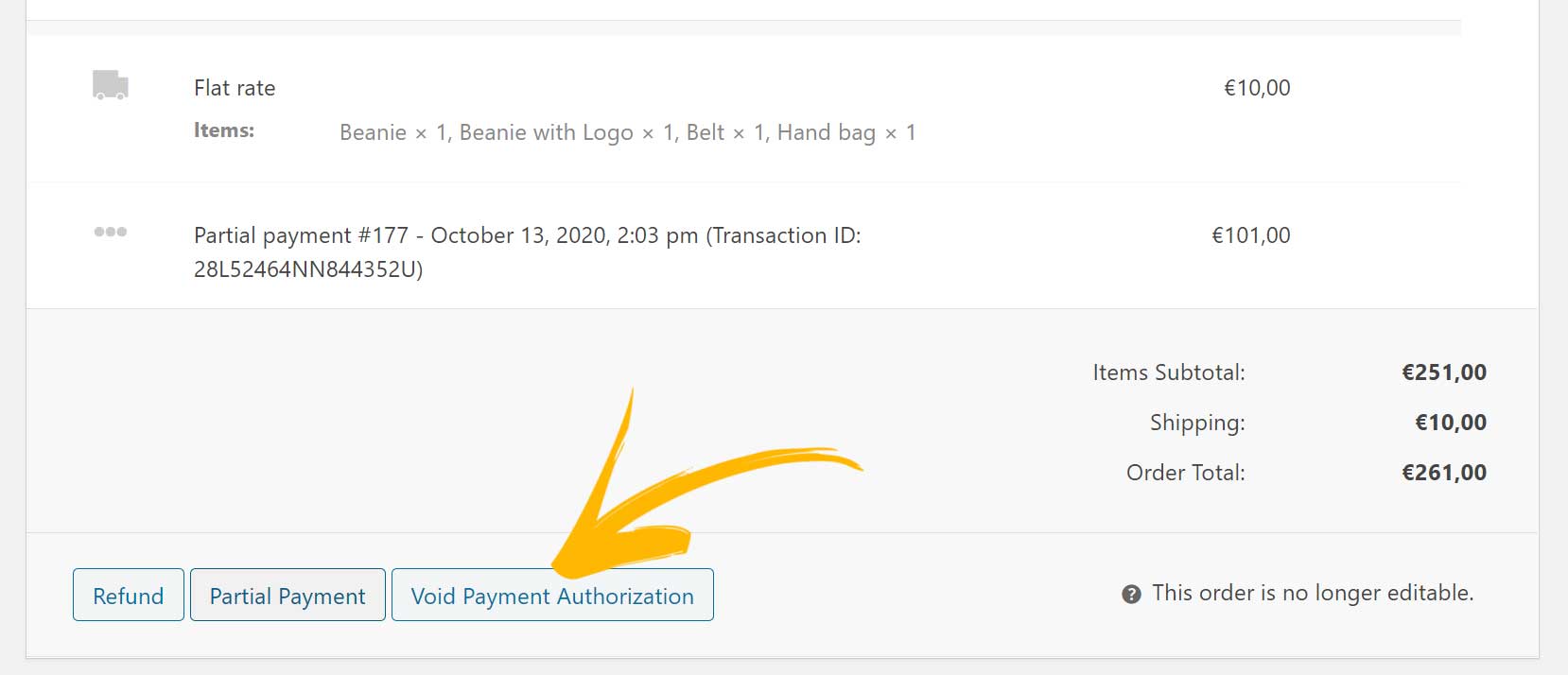 This will be reflected in your PayPal account as well.