General information
This plugins adds the PayPal Adaptive Payments payment method to the checkout page, when at least one product "with commissions" is present.
Only in this case, all other payment gateways will be automatically removed, once PayPal Adaptive Payments is active.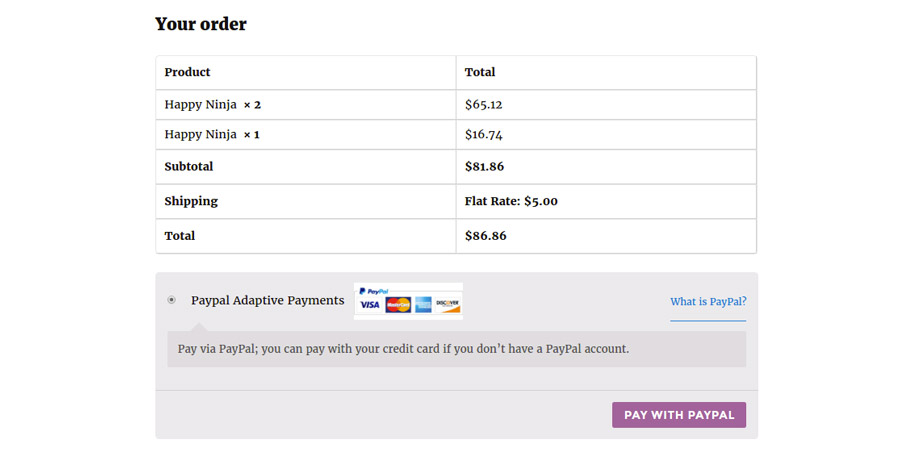 You can choose between two different payment methods: Parallel and Chained.
Whichever you pick, don't forget to insert theemail address associated to your PayPal Business account.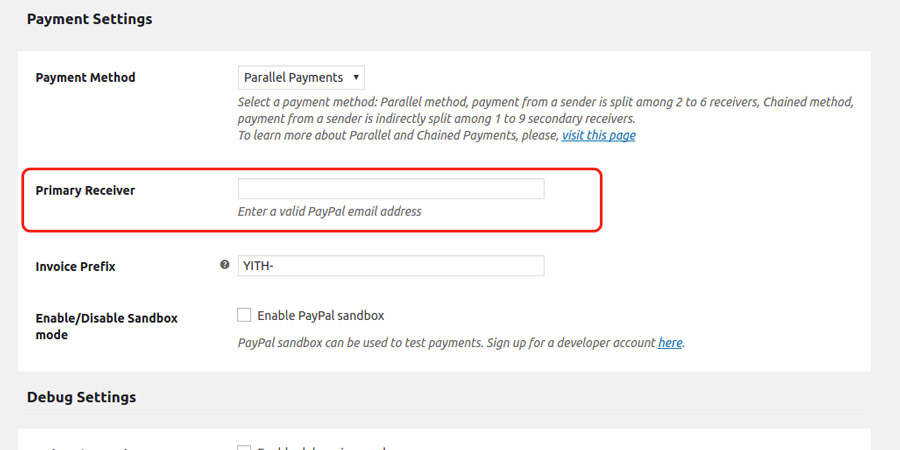 For each commission, PayPal applies a fee which is automatically subtracted from the amount credited to the vendor user.