Inserting recipients
Now that you have the required PayPal credentials, you can register all recipients you are going to share your store sales with.
Remember that any recipient must be a user that's registered to your website and among the PayPal recipients address list, yours must not be entered, meaning the main vendor's.
The receiver is not required to have an account PayPal Business.
Access the Receiver Settings section in the plugin settings panel.
Type in the user name of the recipient (in case of no results, make sure the user is registered in your store)
For each recipient, specify the commission rate they are entitled to in case of sales and the email address associated to his PayPal account.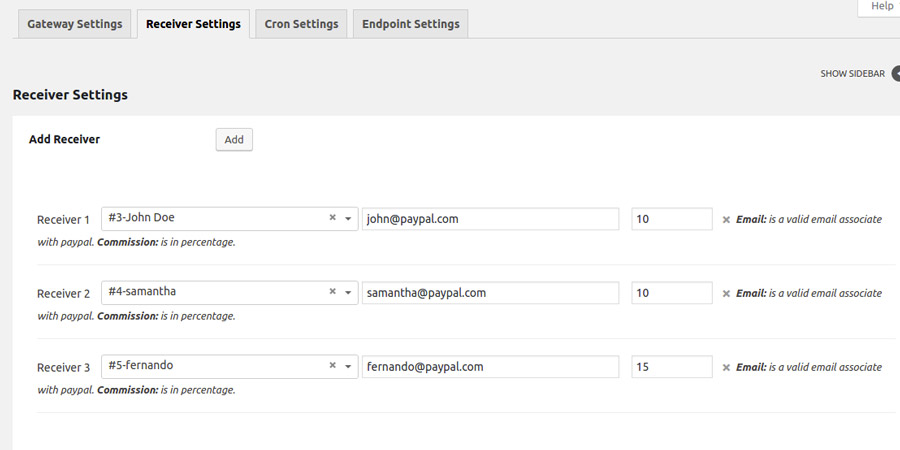 From now on, each of the users you entered, will receive a commission for each registered sale on your shop.