The premium version of the YITH Infinite Scrolling lets you have a scroll effect on different pages of your site, allowing you to customize these settings separately.
The first step is to create and name a section in which you want to have the  Infinite Scrolling effect. In this example, we will call it "shop".
Now you will have the following options available to customize the created section, the options are Navigation Selector, Next Selector, Item Selector and Content Selector.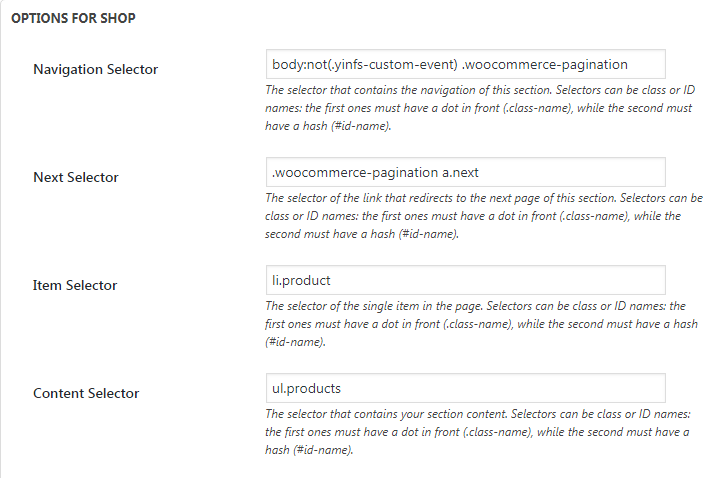 Navigation selector: The selector that contains the product navigation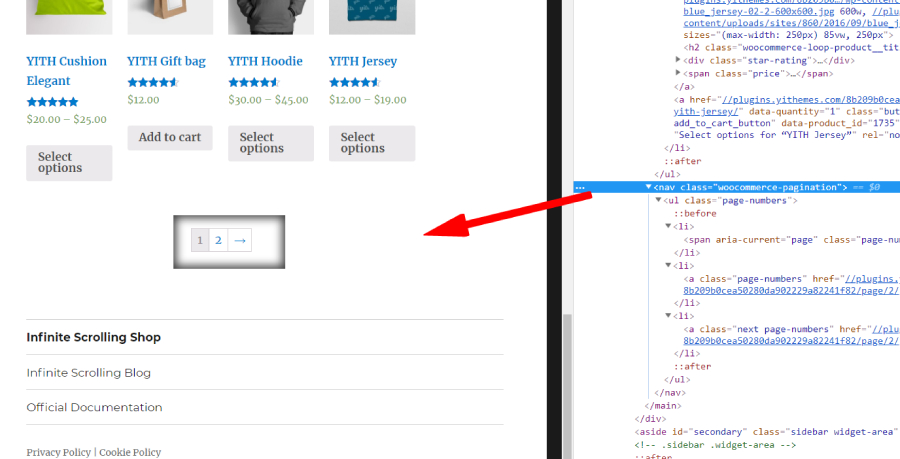 Next selector: The selector of the link that redirects to the next page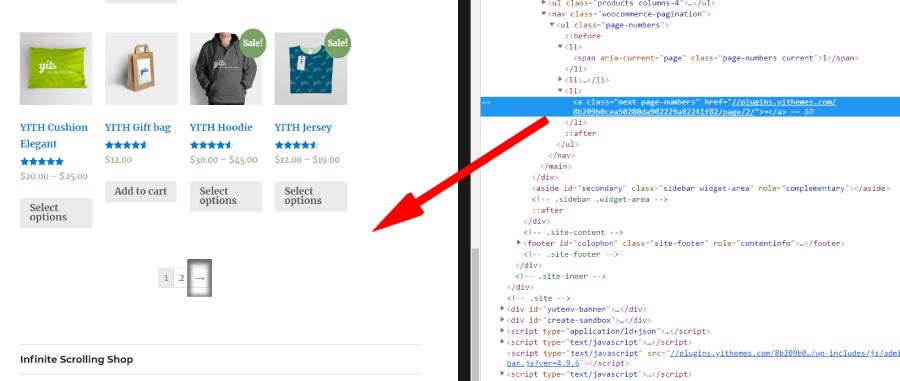 Item selector: The selector of the single product in the shop page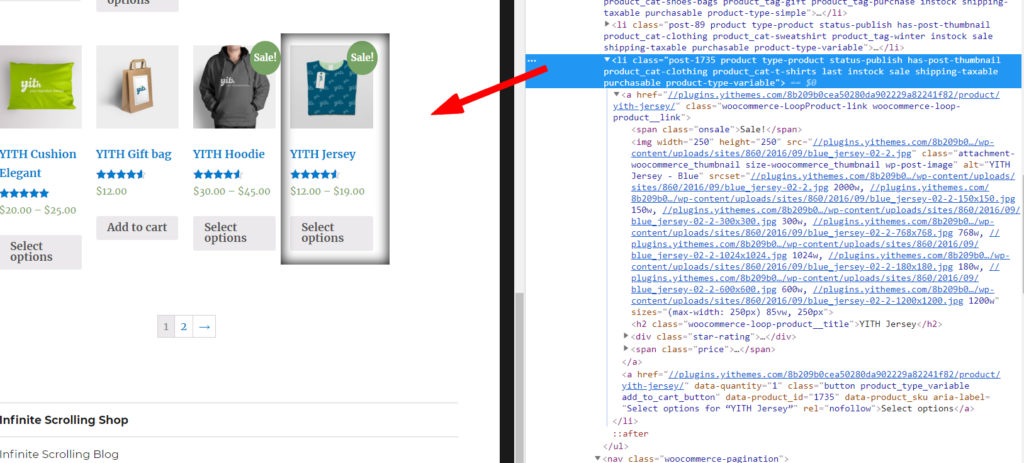 Content selector: The selector of the general box in the product list of the shop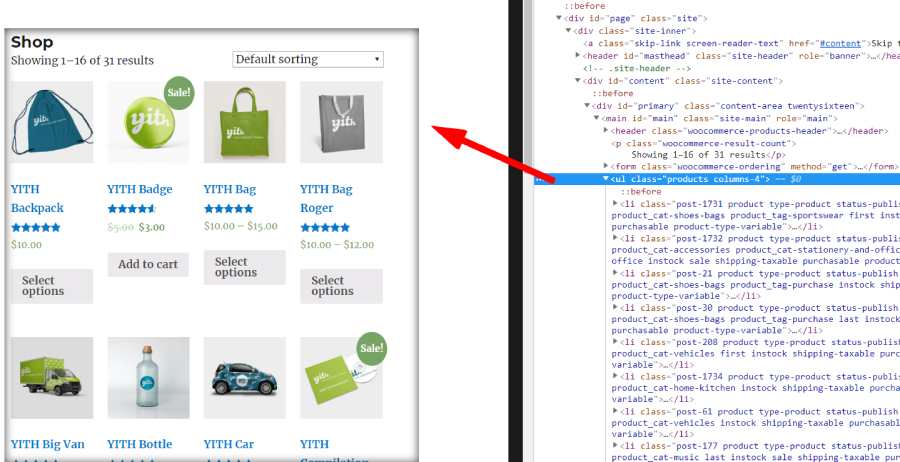 Afterward, you can choose an event type, this is the type of pagination for the content of the indicated selection. You can choose between:
Infinite scrolling: the contents of the next page are loaded scrolling the current page.                                                                                                                                    Load more button: the contents of the next page are loaded in Ajax clicking on the "Load more" button.                                                                                                      Ajax pagination: an Ajax pagination is added in the lower part of the current page.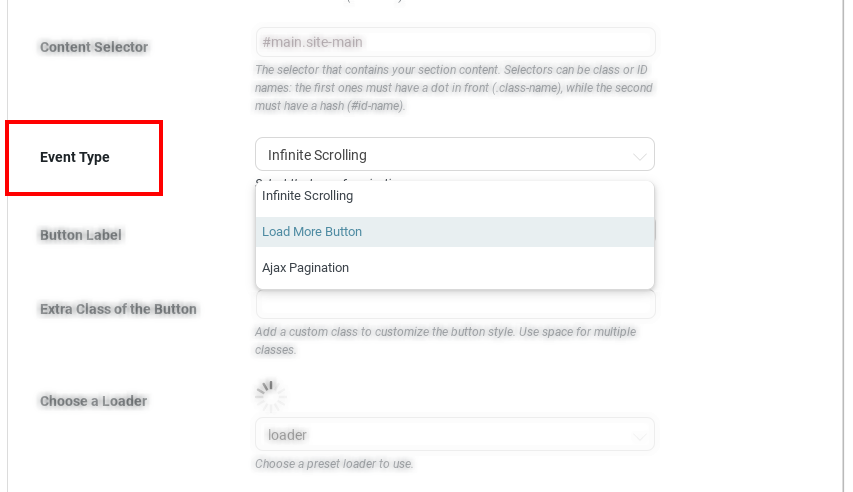 If you choose "Infinite Scrolling" as "Event Type", you will be able to choose between four types of available loaders. This option allows you to choose the loader you want to show your customers while they are scrolling and waiting for your products to load. Or if you prefer, choose a custom loader that will override the previous one.
The last option is to set the loading effect, you can choose between the following options for the type of animation for the loading of new content.