YITH Infinite Scrolling lets you show the content of different pages in one single page. With the related settings, the paging will be canceled and contents will load on the same page with an infinite scrolling effect.
Products load in Ajax and the plugin works on blog and shop pages.
The Free Version allows you to enable Infinite Scrolling on one section of your website.
You can enable the plugin under YITH -> Infinite Scrolling.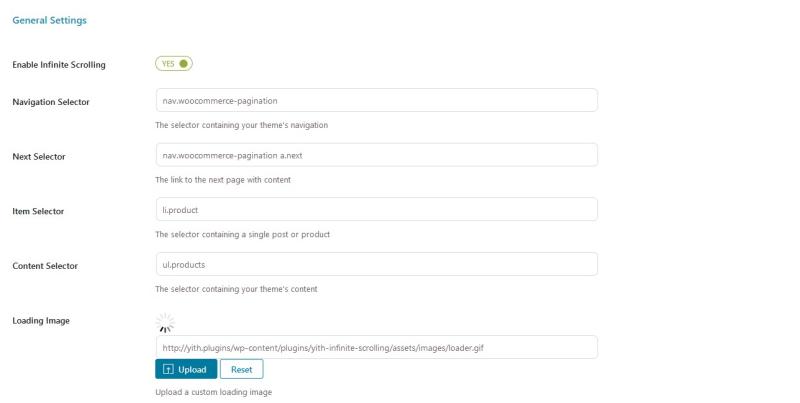 After enabling Infinite Scrolling, you can configure the selectors. You can find this option under YITH -> Infinite Scrolling -> Options for shop or options for blog.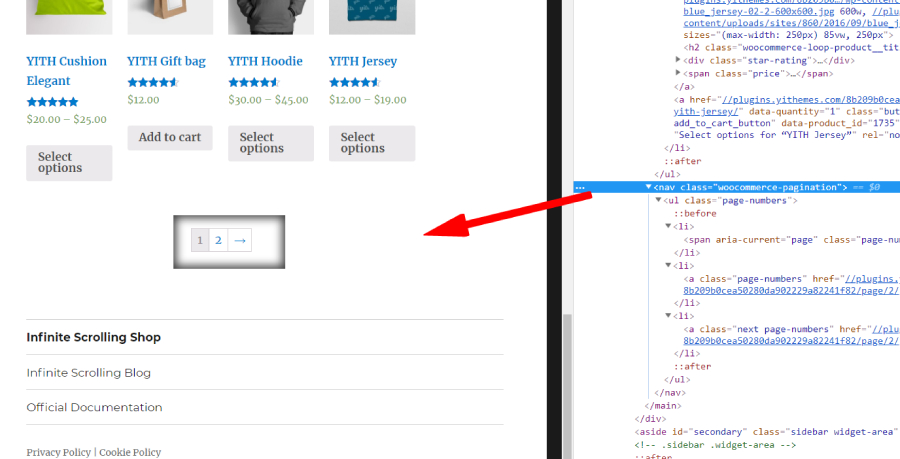 Navigation selector: The selector that contains the product navigation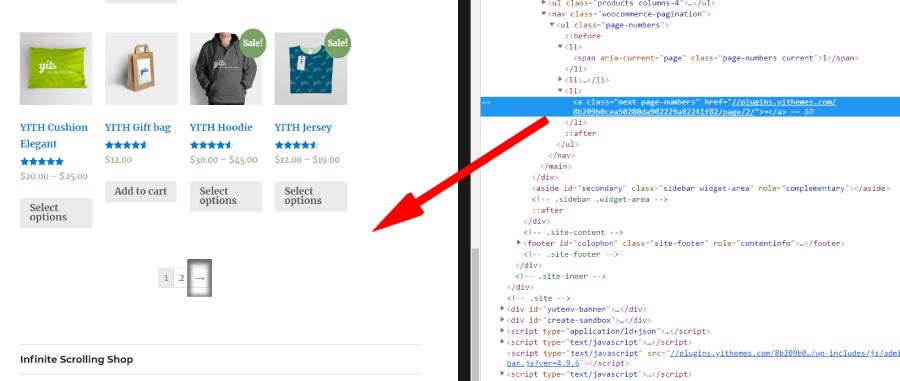 Next selector: The selector of the link that redirects to the next page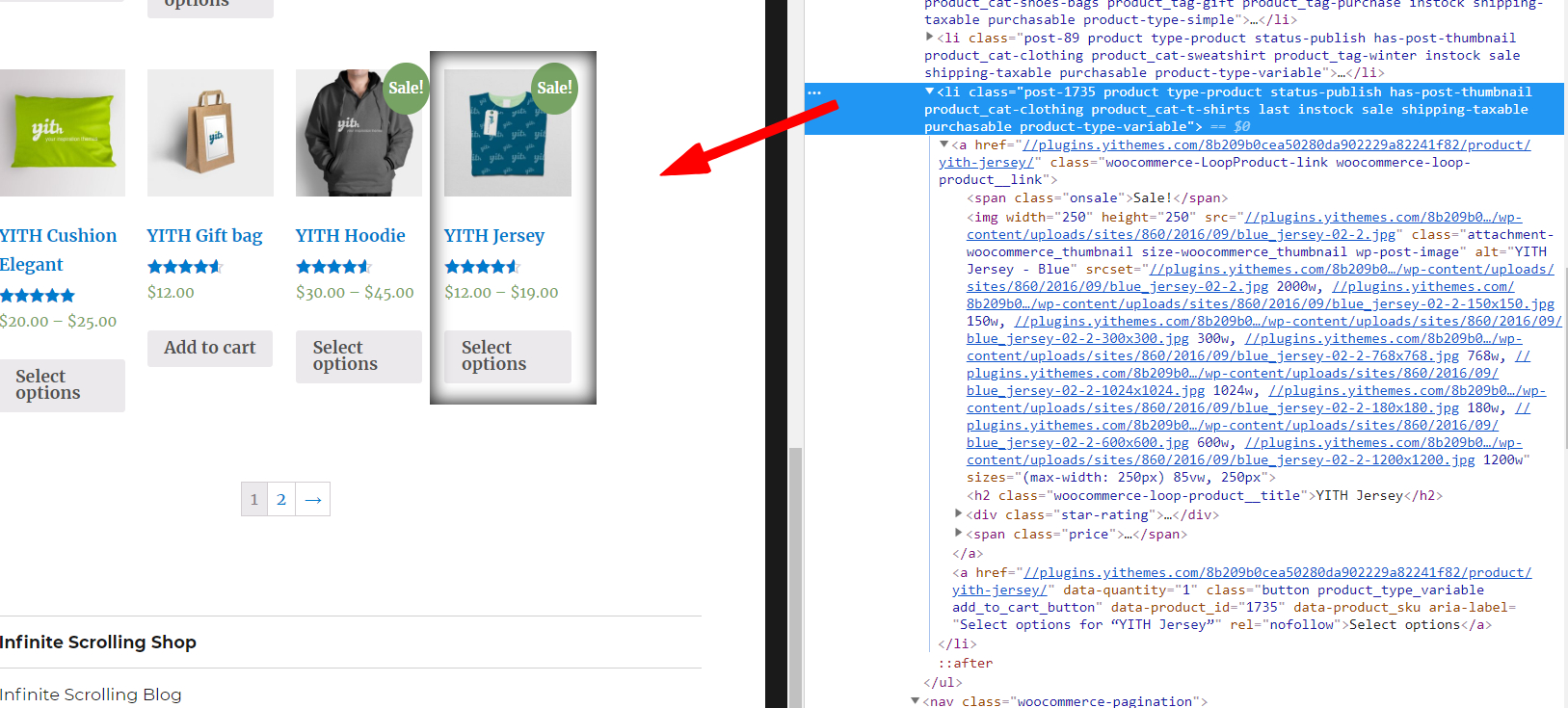 Item selector: The selector of the single product on the shop page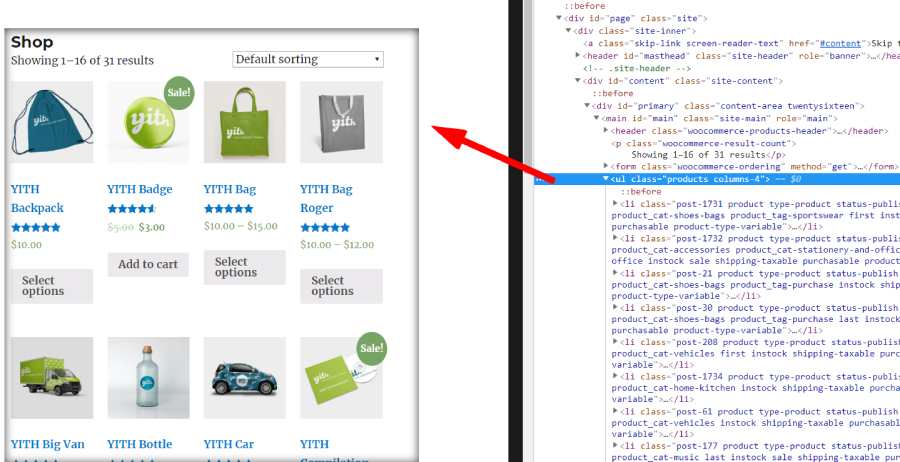 Content selector: The selector of the general box in the product list of the shop
You can also select a loader. This option allows you to choose the loader you want to show to your customers while they scroll and wait for your products to load. If you prefer, you can choose a custom loader that overrides the previous one.