With YITH WooCommerce Brands Add-on, you can create brands which you can link to the products in your shop. Customers will be able to filter the products on brands which will make it easier for them to find products they are interested in.
The integration allows you to export all associated brands to each product in the XML file information. This way you will not need to set the brand in the Google Product Feed fields manually.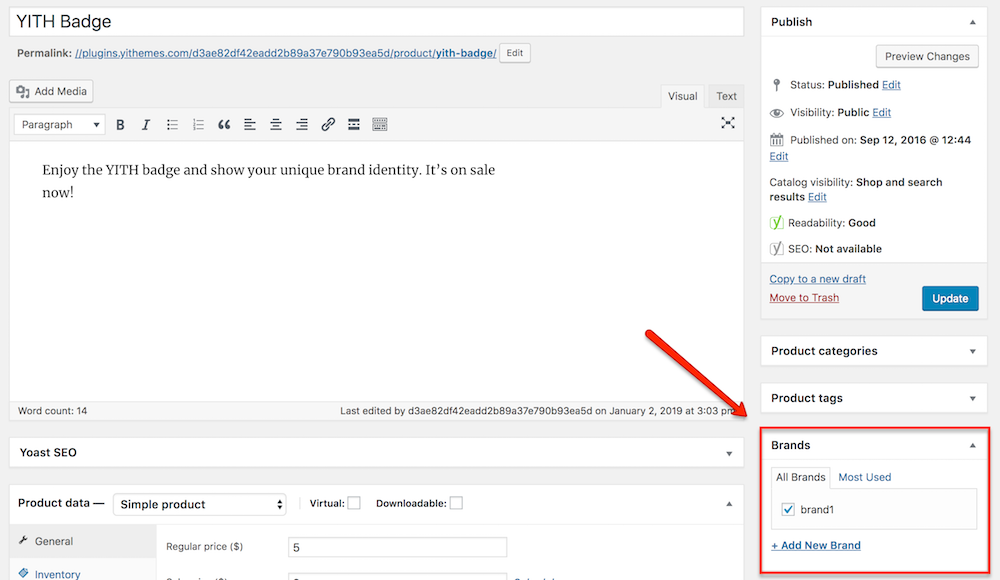 Link the brand(s) you want to the product(s) you want and save them. Go to Google Product Feed > Manage Feeds > Feed XML > Download.
The brand(s) you have added will appear in the list, as shown in the example below.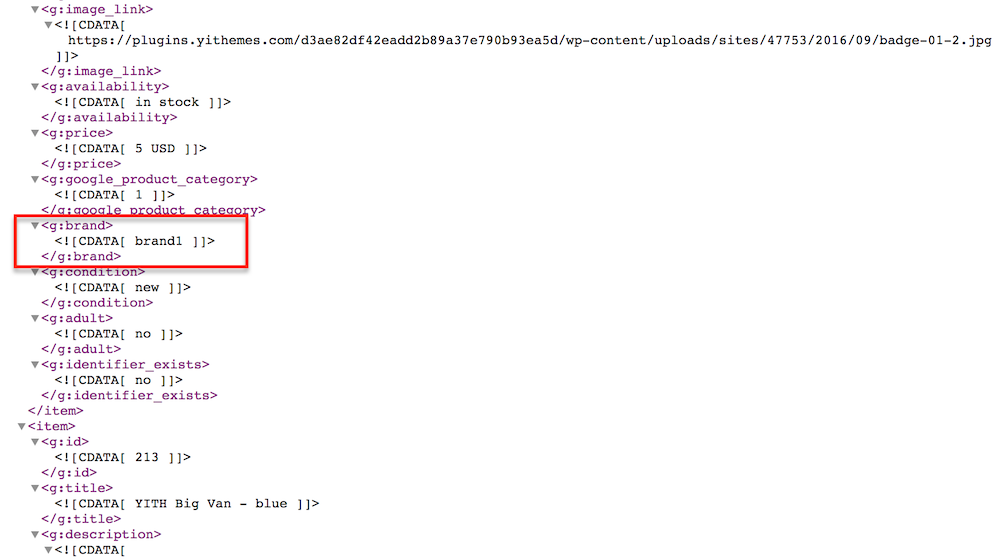 For more information on how to set up the Brands Add-on plugin, please check the complete documentation here.