To create your first product feed, open the "Manage feeds" tab in the plugin settings panel and click on "Add new product feed".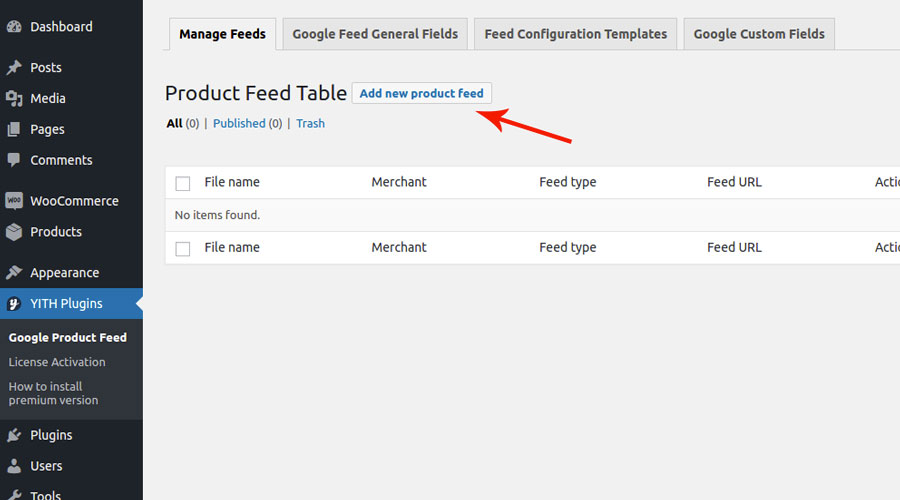 Now that you are on the new feed page, you can go on with its configuration.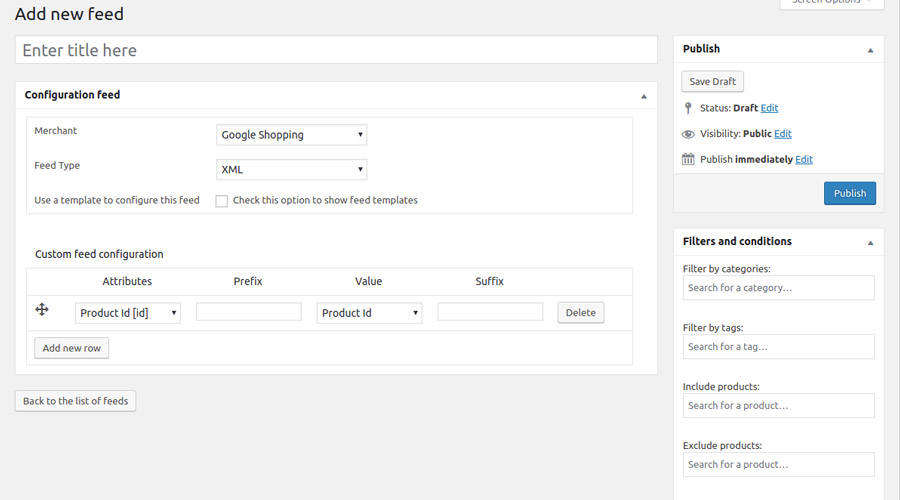 Choose the feed format you need to generate (.xml or .txt)
Choose whether to include all the products in the shop or only some of them; filter them by name, tag and/or category from the section "Filters and conditions" on the same page. This section will also let you exclude some products or select only specific ones.
You can use Google default template or create a new custom one in Google Product Feed > Feed Configuration Templates.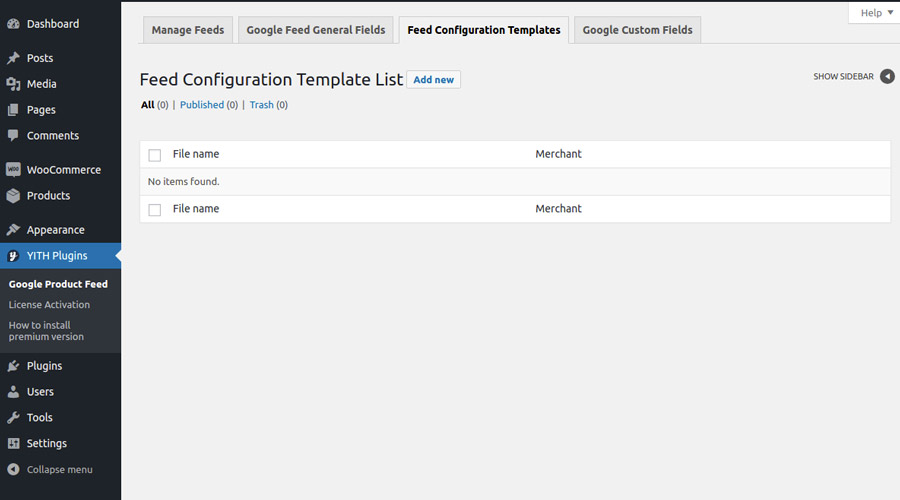 View this page to see how to configure the fields in the feed.
Generate feed
The last step is to generate the feed that we have just configured.
Save the settings and click on the download button.
If, on the contrary, you want to generate the same feed once again (for example because you have added new ones), you just have to click on the Feed URL link you are interested in.