YITH WooCommerce Review for Discounts lets you customize all emails generated by the plugin.
There are three different email types:
"Single review": email sent after a single review of a user.
"Multiple review": email sent once users have written a certain quantity of reviews.
"Approaching requested quantity": email sent when users are getting near to the specifically requested quantity of reviews to get the discount. Administrators can freely decide when they want to send the reminding email about how many reviews need to be written.
All these three emails can be customized in YIT Plugins > Review for Discounts > General Settings.
SINGLE REVIEW EMAIL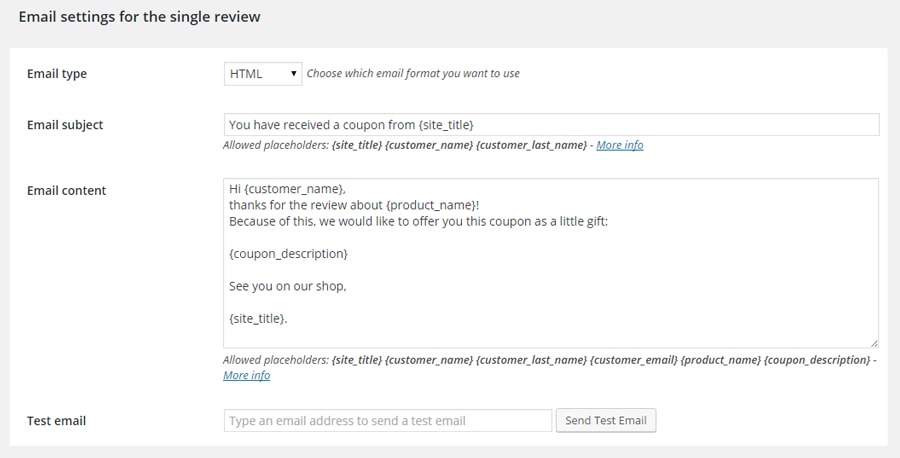 MULTIPLE REVIEW EMAIL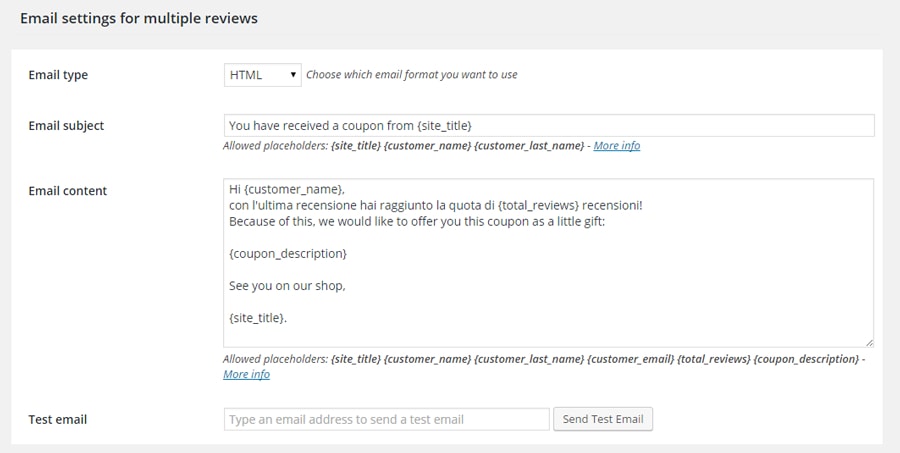 APPROACHING REQUESTED QUANTITY EMAIL