Plugin default behavior provided for the coupon, which needs review approval before being generated. To allow this when the plugin is active, the administrator can't change this behavior, disabling the equivalent option in "Settings > Discussion".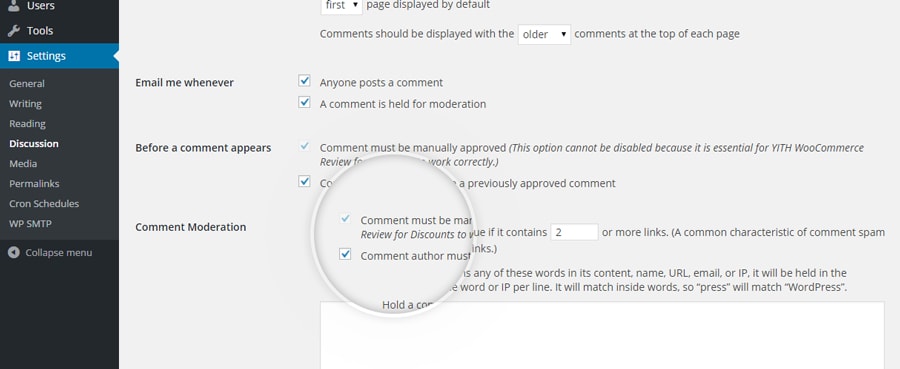 Although it's not essential for the plugin functionality, don't forget that product reviews can be also organized by options in "WooCommerce > Settings > Products > General".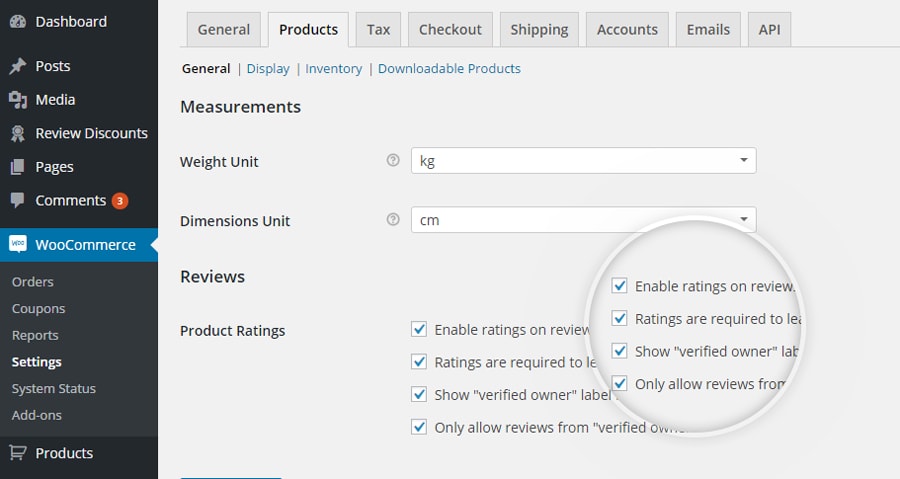 However, the plugin allows editing this described behavior by setting as "After review composition" the option "The coupon will be sent" which you will find in the setting dashboard.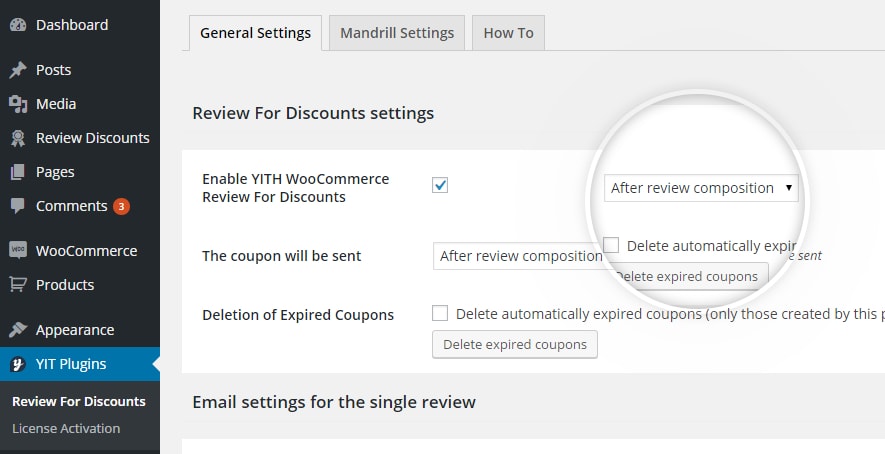 This way soon after a review is inserted, the coupon will be generated.
Comments moderation is active, however, it can be disabled as it's not essential for the right working of the plugin.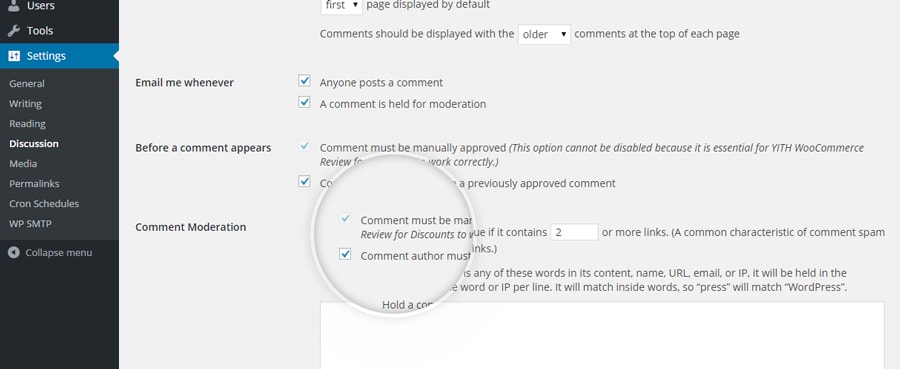 The generated coupon will be registered in "WooCommerce > Coupons".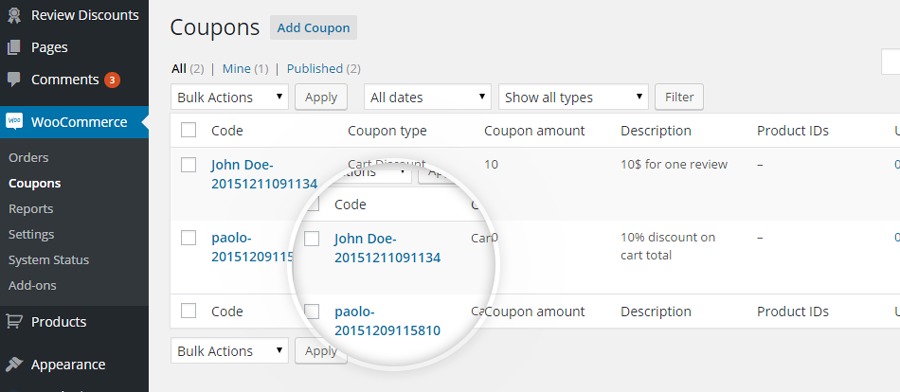 When the coupon is generated it will be sent to the customer by email.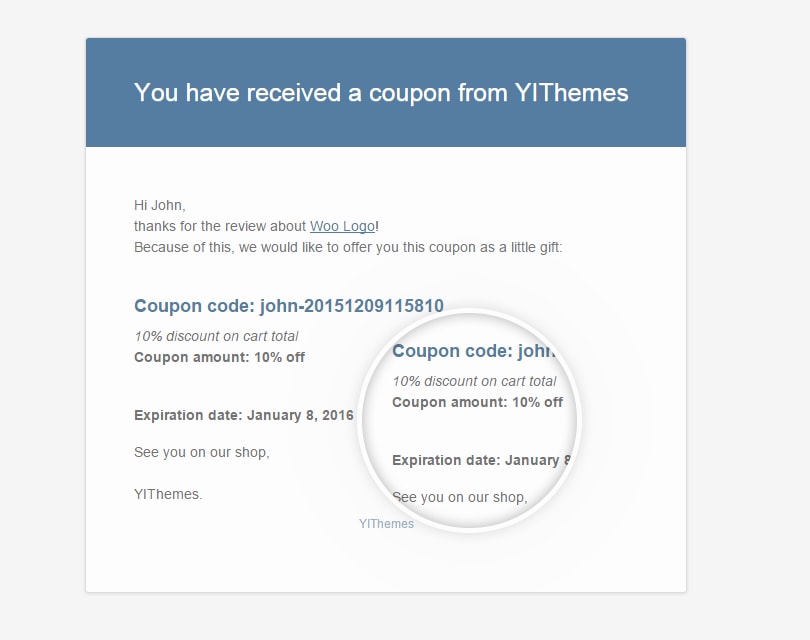 For all information about emails, you can read this page of the documentation.