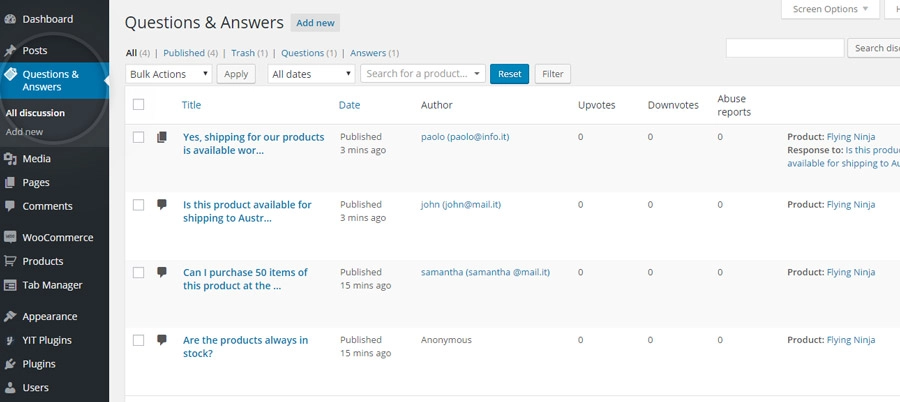 All the questions and answers of the store products are collected in the "Questions and Answers" custom post type. The list contains both the questions and answers of the users and those written by the administrators of the store.
Each of them can be deleted or modified at any time.

If you want to add a new question from the backend, click on "Add New".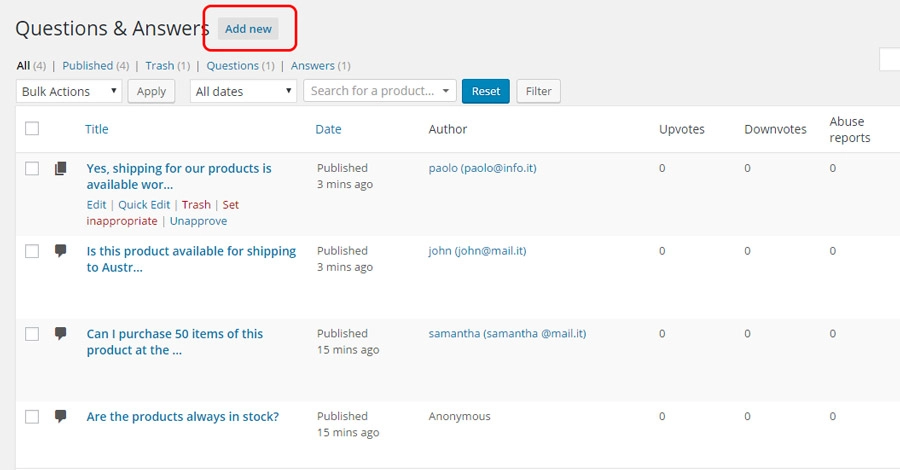 Write the text of the question in the top part of the page and select the product to which you want to link it to.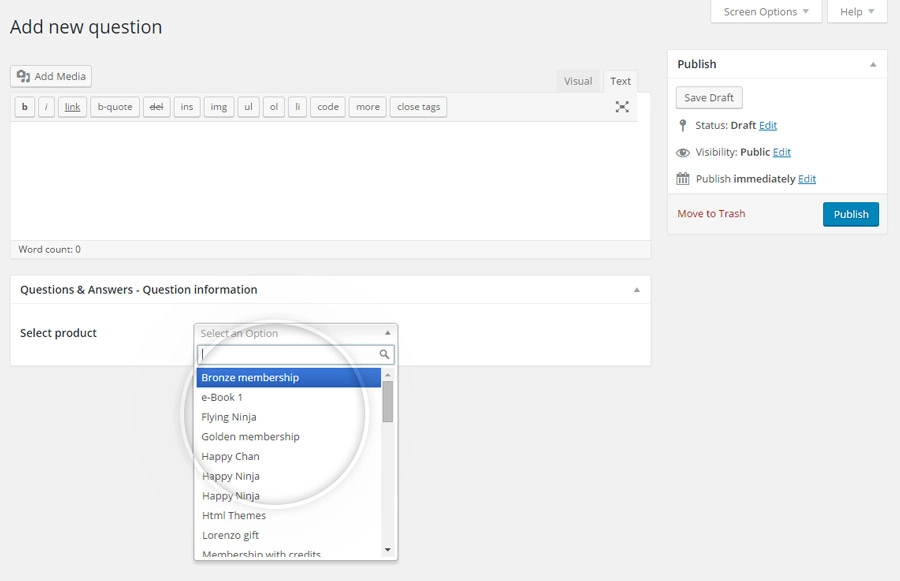 To answer a question, click on the specific question and write the answer.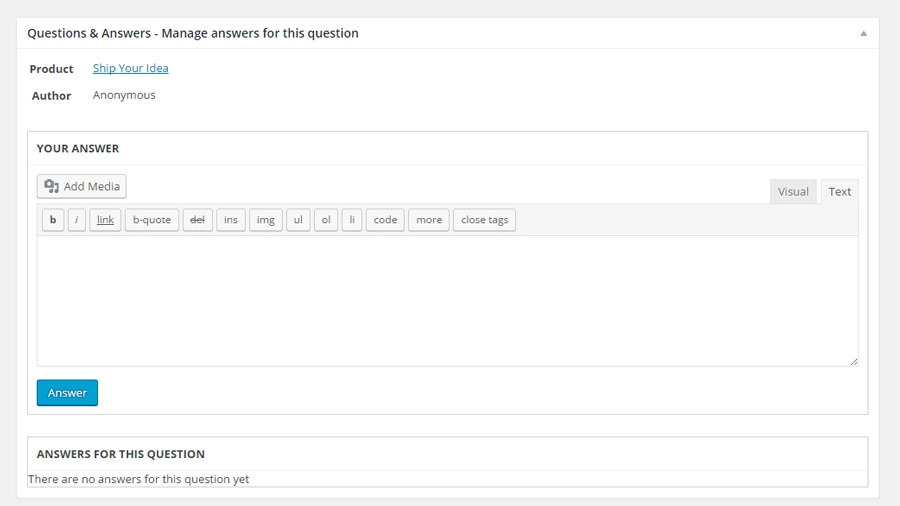 In the question & answers section on the frontend, the answers by administrators are highlighted as shown in the example below: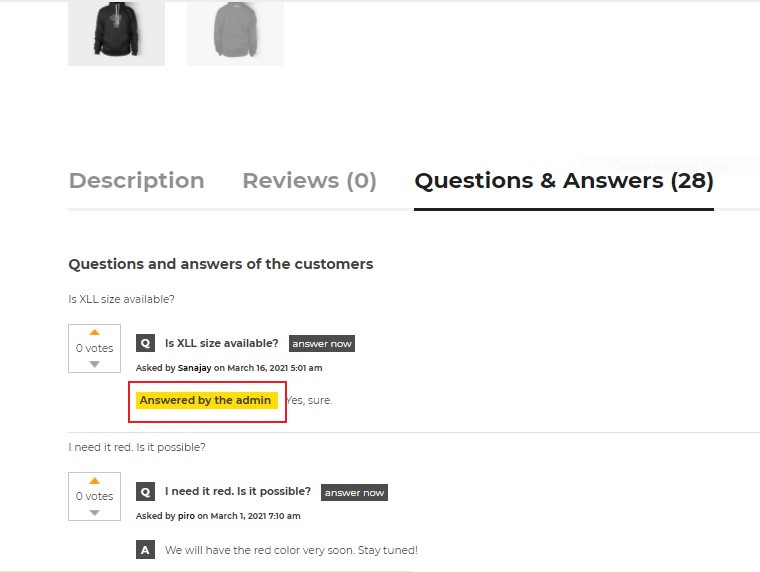 The premium version of the plugin offers a screen with more information about the questions and answers of the products. Showing positive and negative votes, and if there are inappropriate reports for the answers.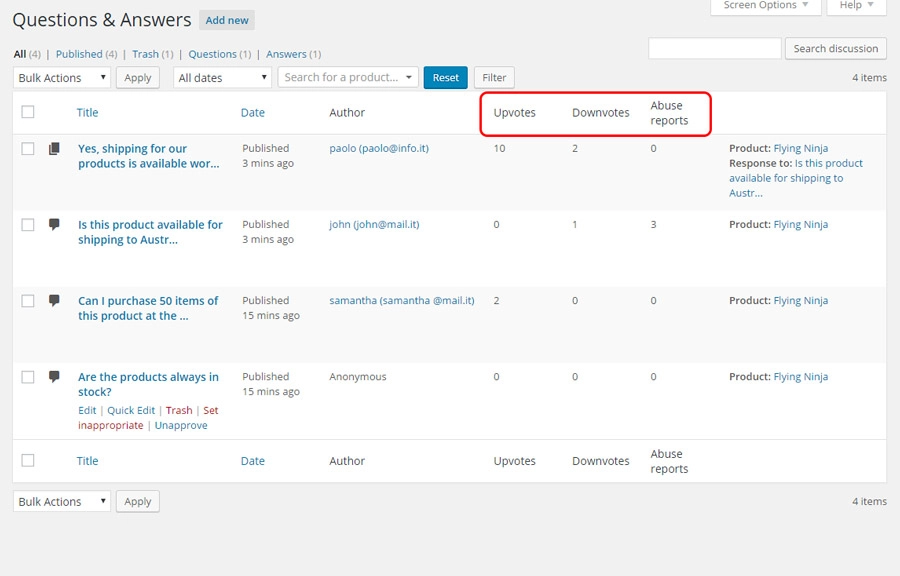 The inappropriate contents removed from the shop are collected in the "Inappropriate content" voice menu.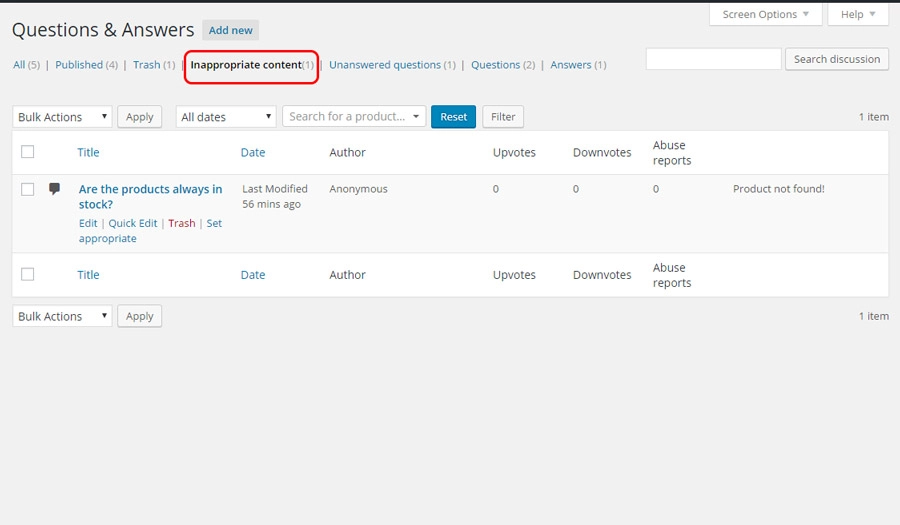 Click on "Set appropriate" to show contents that were previously flagged as inappropriate.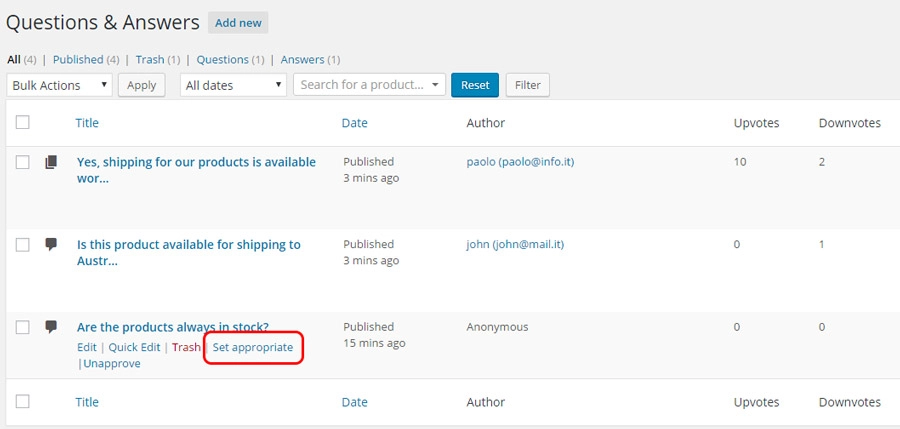 Once the question is displayed to the users again, it will not be necessary to have a certain number of inappropriate reports (like the first time): after the first report, it will be hidden immediately.