The inappropriate content option lets users report an answer with content considered inappropriate.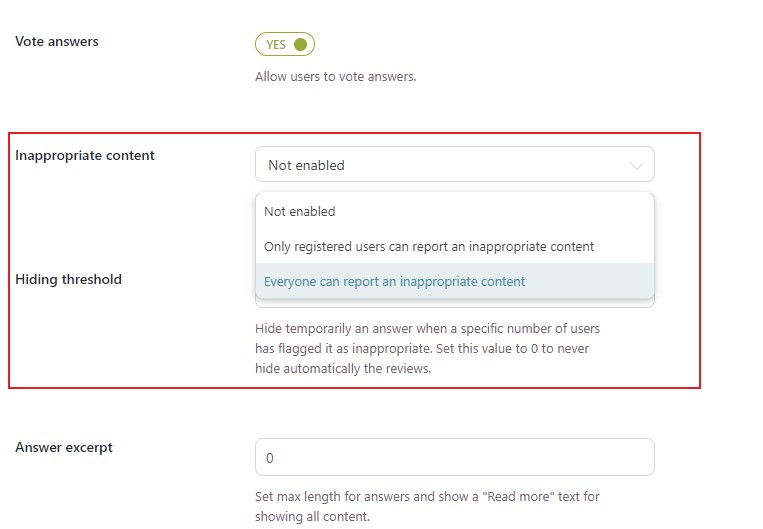 Inappropriate content: users can report an answer if they feel like it is inappropriate. It can be enabled for all users, or only for the registered ones.

Hiding threshold: decide how many inappropriate reports an answer needs to receive before being hidden automatically. Set value 0 if you never want to hide it automatically.
The inappropriate answer will always be available for the administrator in the "Inappropriate Content" section, inside the WordPress "Questions and Answers" menu entry. To reactivate it, simply click on "Set appropriate".