When you create a preset of filters, you can choose how to insert it on your Shop page:
1- Open your Shop page with the block editor and use the YITH AJAX Filters Preset block to insert the preset into the page. First, you have to add the block, and then you can select which preset to insert on the page.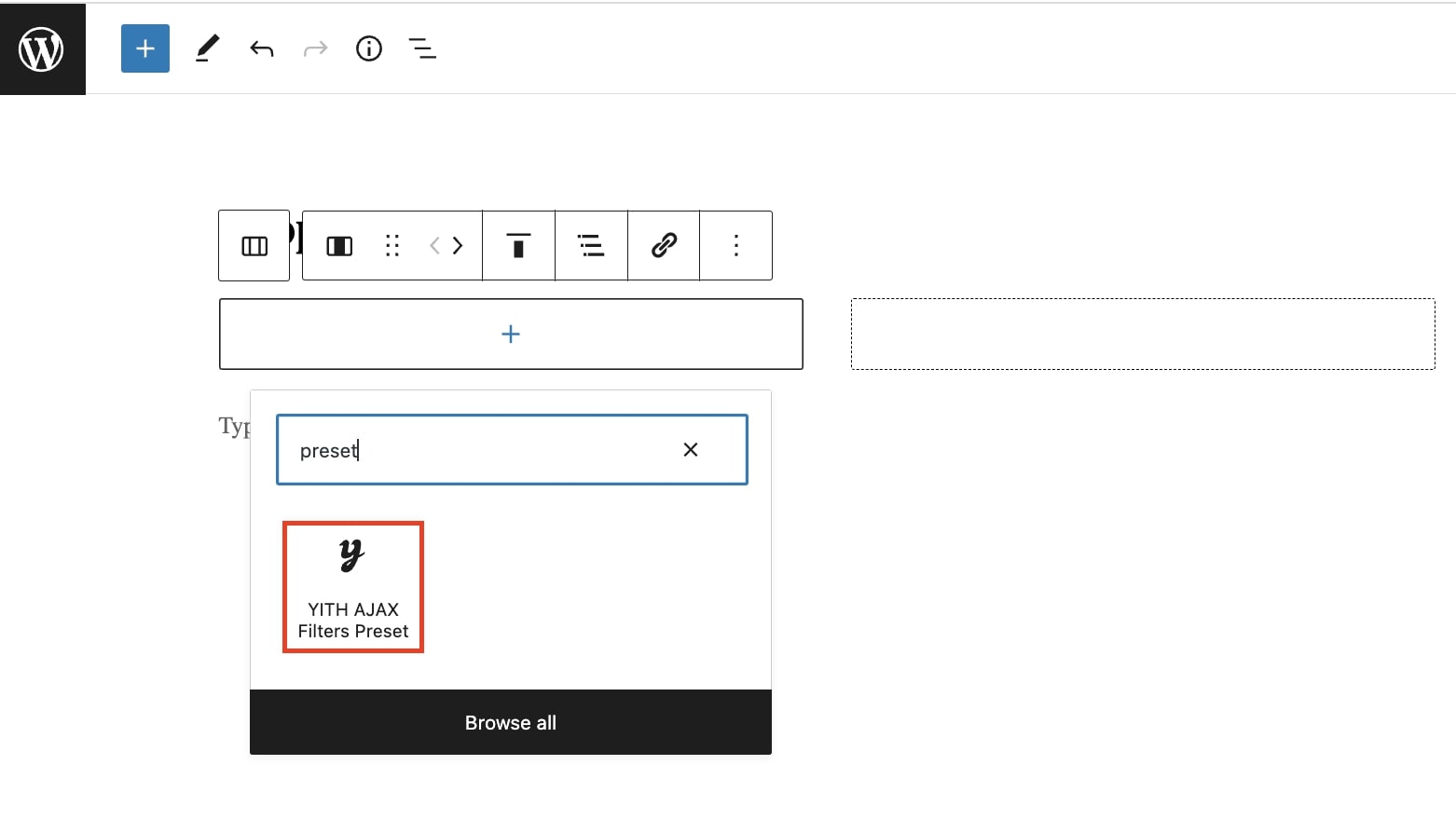 2- You can also insert the preset shortcode on the page, where you want to show the filters.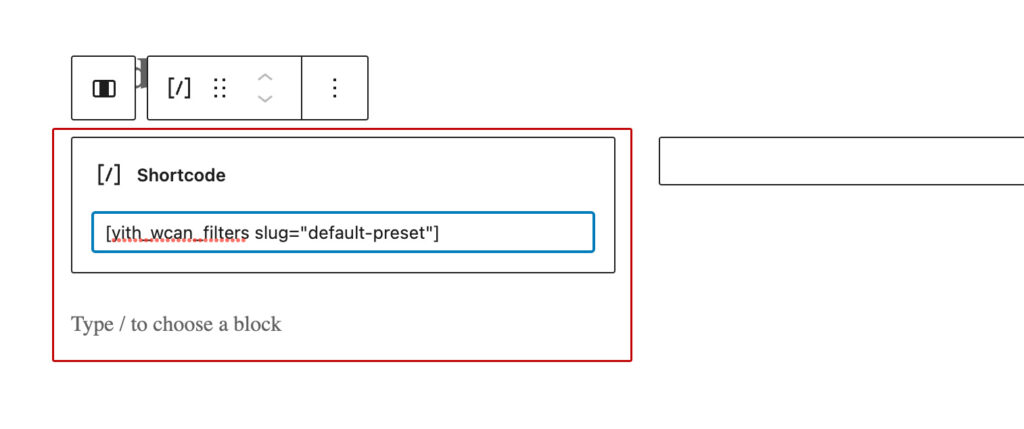 You can follow this procedure to show filters on any custom page.