From YITH > Auctions > General > Login/Register modal, you can enable the integration between the two plugins.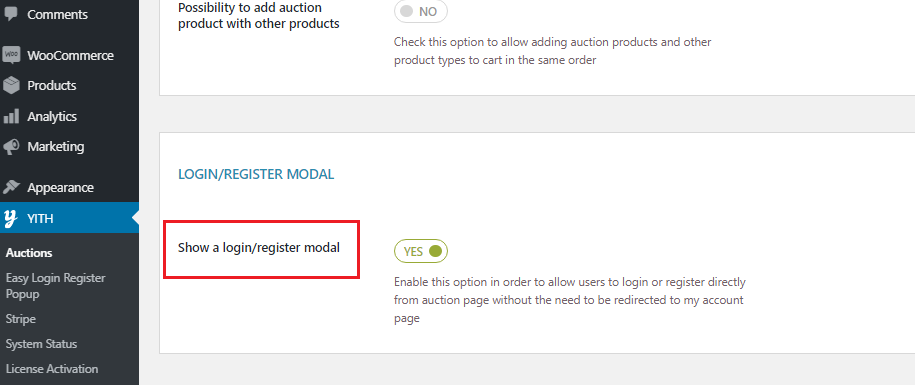 Show a login/register modal: Show a popup asking the user to login/register, before placing a bid.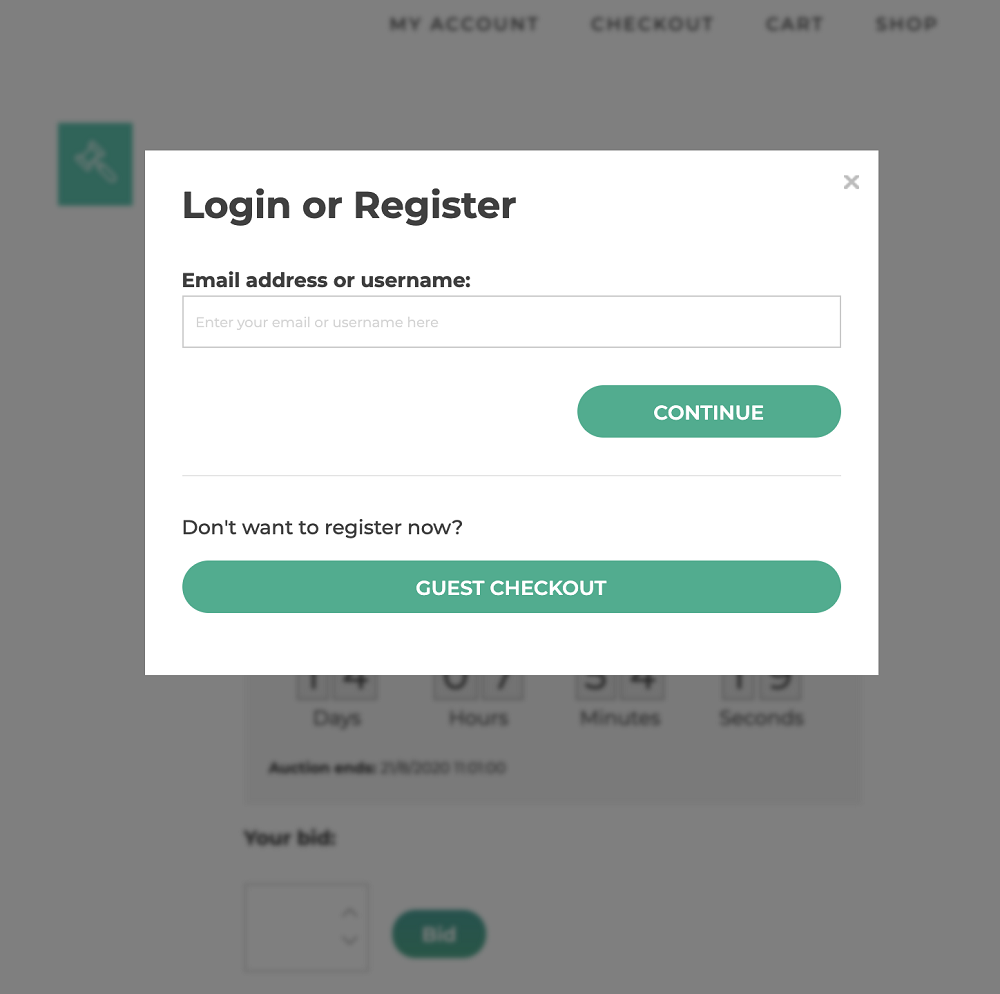 User will see a popup asking him to login/register in order to start bidding.
Please check the settings of the YITH WooCommerce Auctions plugin here.