For each donation made, the plugin sends an email to the related user. Email settings can be configured from the Emails tab in the plugin panel.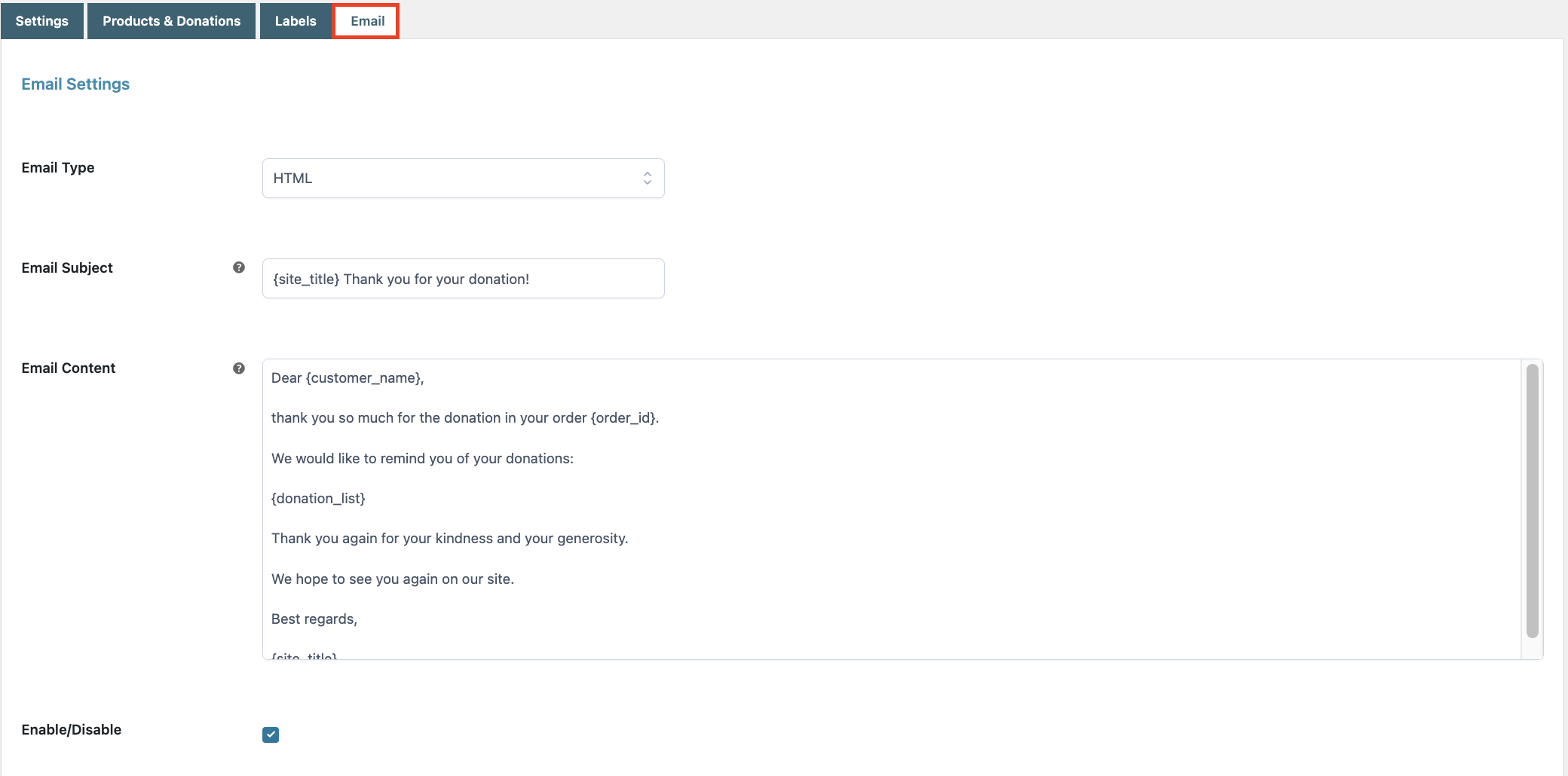 Email Type: choose the email type from HTML and Plain text;
Email Subject: enter the subject of the email;
Email Content: enter the content of the email;
Enable/Disable: decide whether to send the email or not.
To dynamically add information to your email, you can use the following placeholders :
{customer_name}: customer's name
{customer_email}: customer's email
{order_id}: order ID
{order_date}: order date
{order_date_completed}: order completed date
{donation_list}: list of all donations in the order
{site_title}: name of the shop as set in WordPress
Email example