The plugin allows adding a widget to give your users the possibility to make a donation from any page of your website where the sidebar appears.
Enter a title and the pre-set amounts available (if you want to show any). Make sure you separate values with a vertical bar ( | ).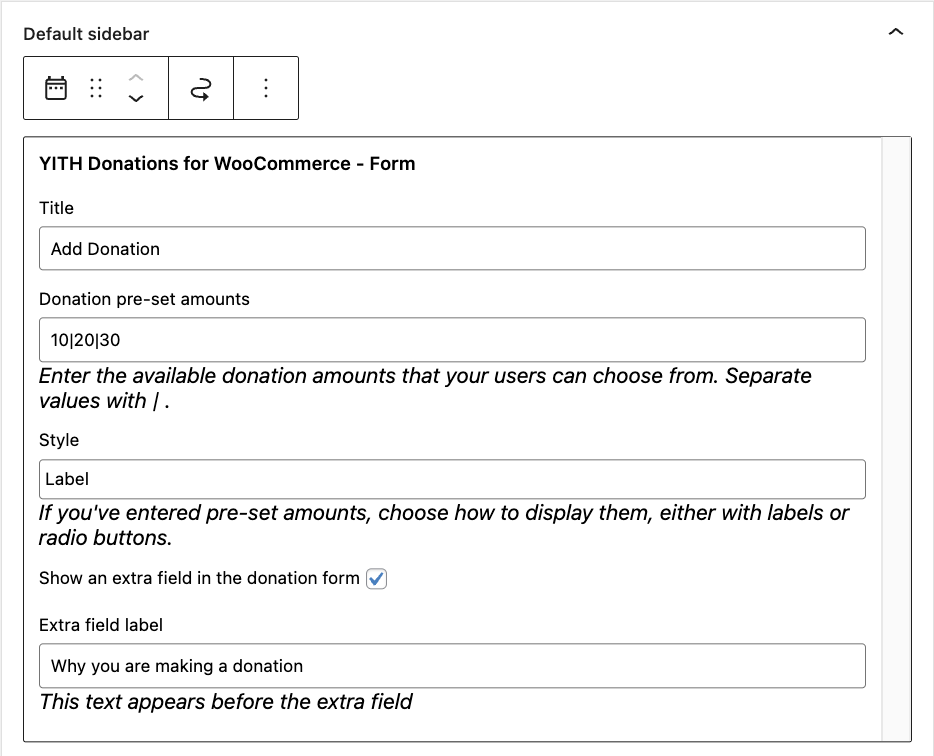 Choose the style of the pre-set amount from Label, Select or Radio Button style.
Check the option Show an extra field in the donation form to add an extra text field. You can add here any text so that you can make your Donation widget more effective.
This is what it looks like on the frontend.