To insert the donation form in one or more products of your shop, go to the Products & Donations tab and click on the button Add products.

Now, you'll see a screen like the following where you can select the products.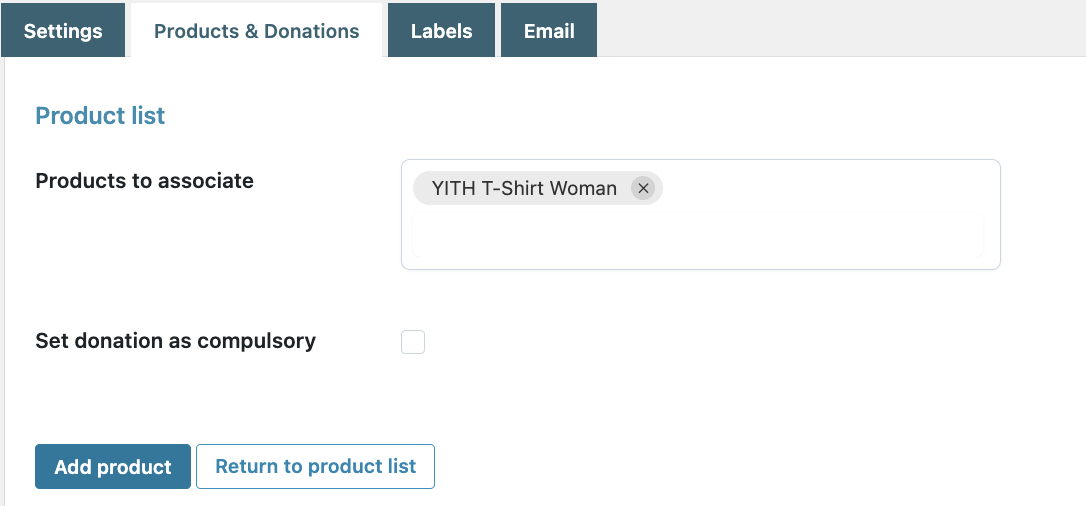 All the added products will then show in the Product list table.

By enabling the option Set donation as compulsory, you can choose to make a donation required to download/purchase the related product.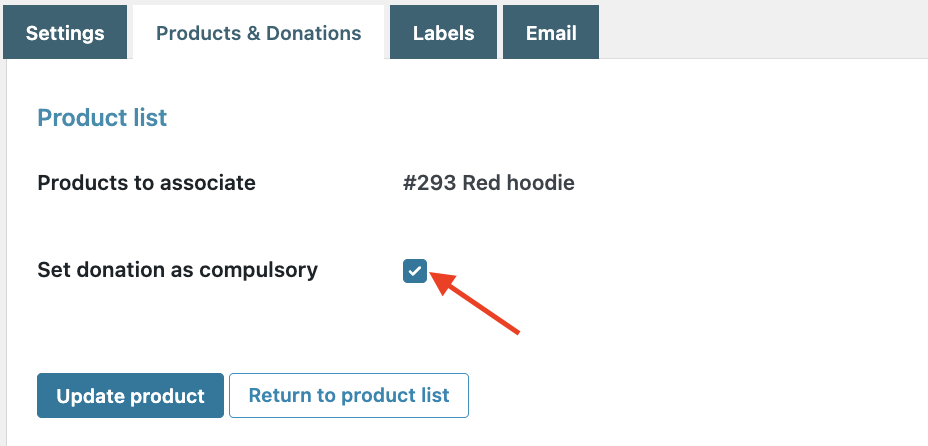 Users cannot add the product to the cart unless they make a donation (in case you had set a minimum and maximum value, the donation has to have an amount belonging to that range).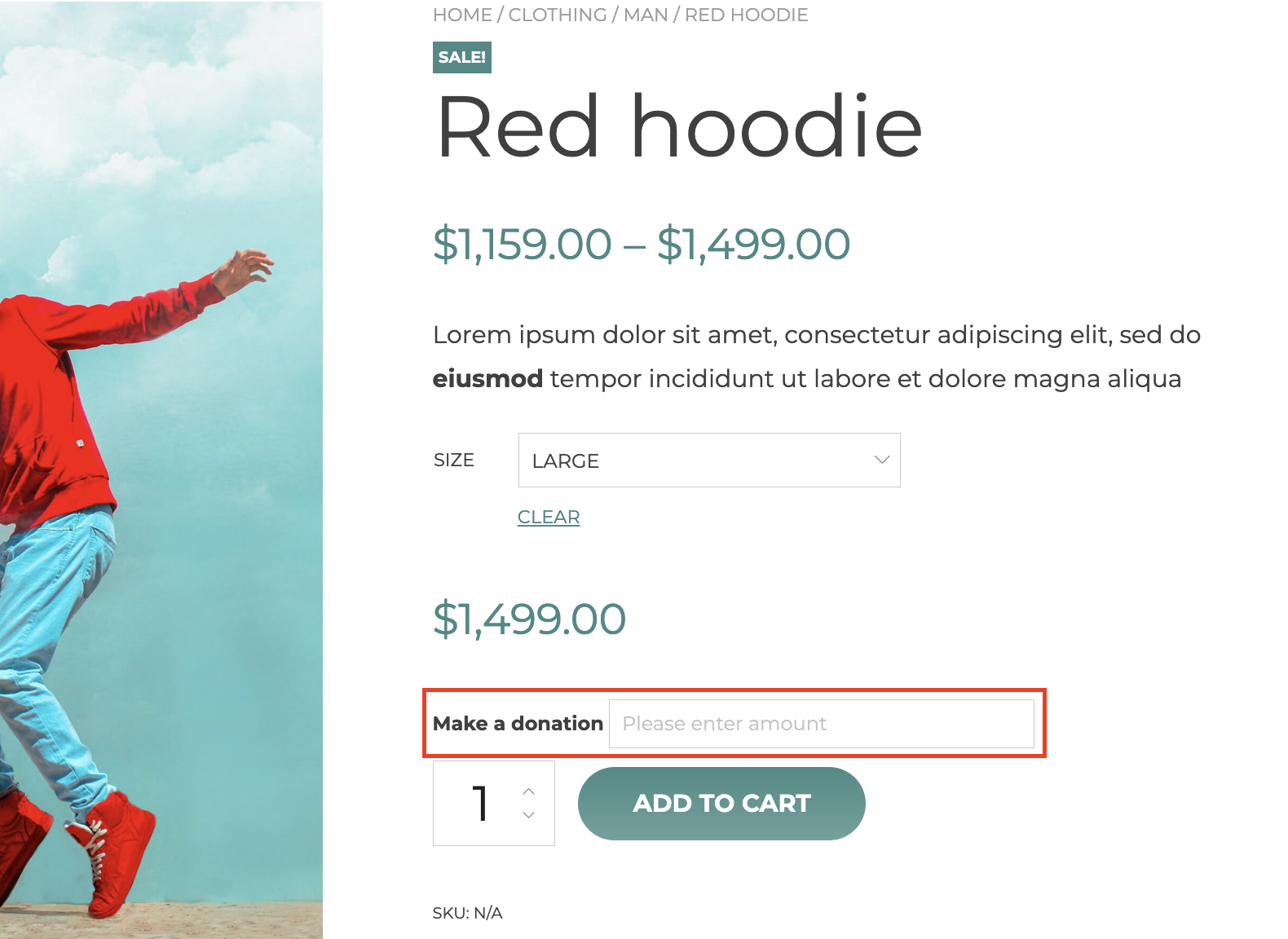 N.B. If the donation has been set as compulsory, its removal from the cart also removes the associated product. In this case, in fact, product and donation are bound to each other and the order can be completed only if both have been added to the cart.