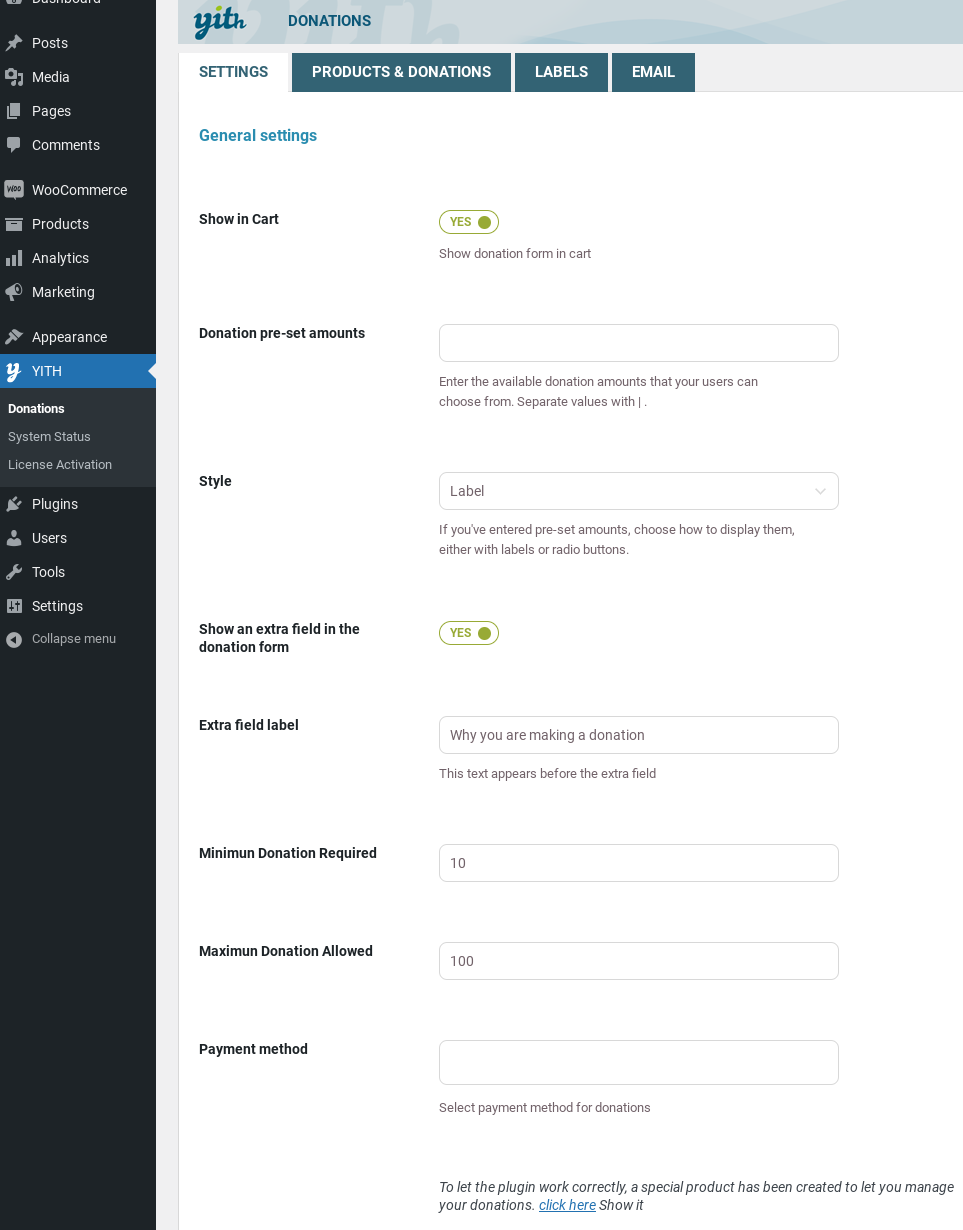 Go to plugin options panel in YITH > Donations to edit the following settings:
Show in Cart: show donation form on the cart page.
Donation pre-set amounts: enter pre-set amounts separated by a vertical bar ( | ). Leave empty, if you want to let your users enter a custom amount.
Style: choose the style of the pre-set amounts from Label or Radio buttons.
Show an extra field in the donation form: this option lets you add an extra field, where you can enter any text to make your donations form more effective.
Minimum Donation Required: minimum amount requested for donation.
Maximum Donation Allowed: maximum amount requested for donations.
Payment method: payment methods available for users when there is at least a donation in their cart.