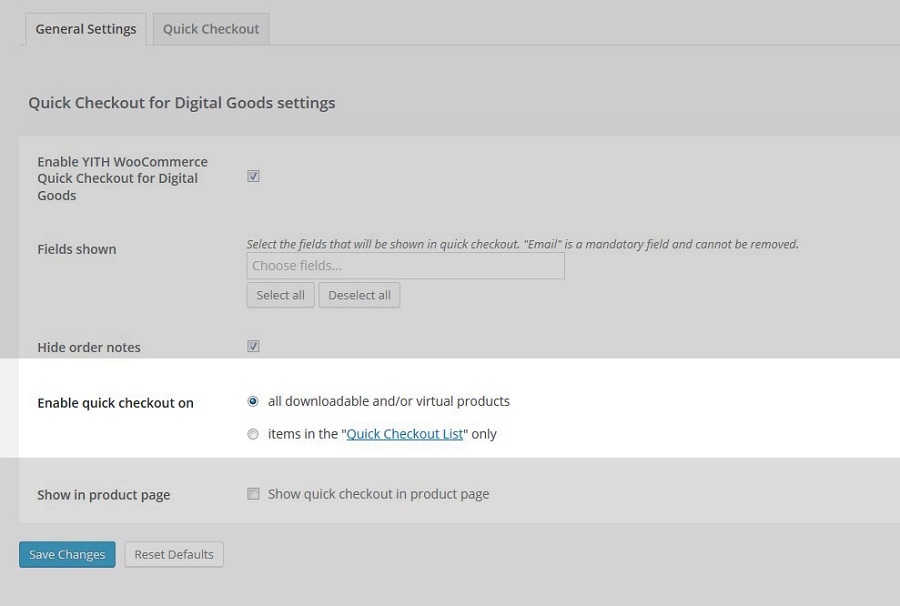 Once the fields you intend to show your customers are selected, the plugin allows you to chose which products you are going to apply the Quick Checkout to.
It's possible to apply this kind of checkout to all kind of products which contain "Digital" and/or "Downloadable"feature or apply it directly to the products in the "Quick Checkout List".
Quick Checkout List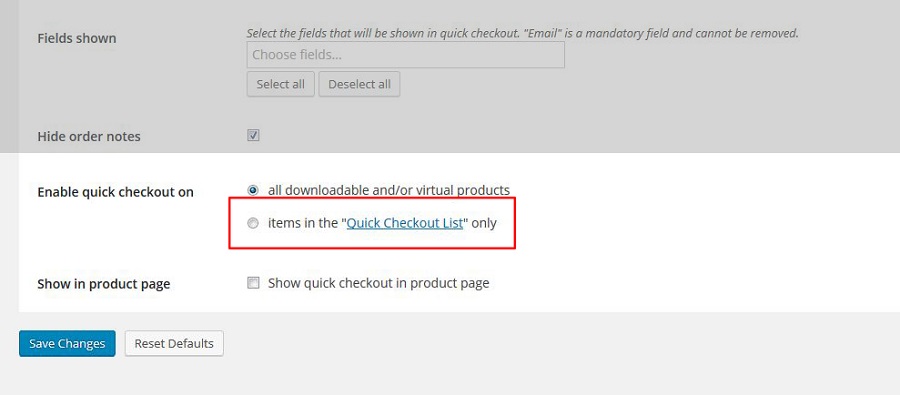 You can add products using the "Products" tab.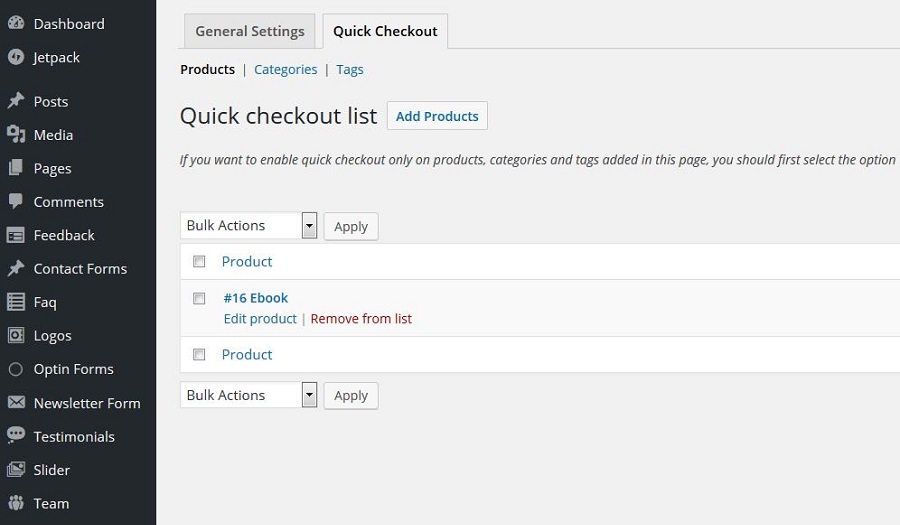 You can also select whole categories of products, in the "Categories" tab.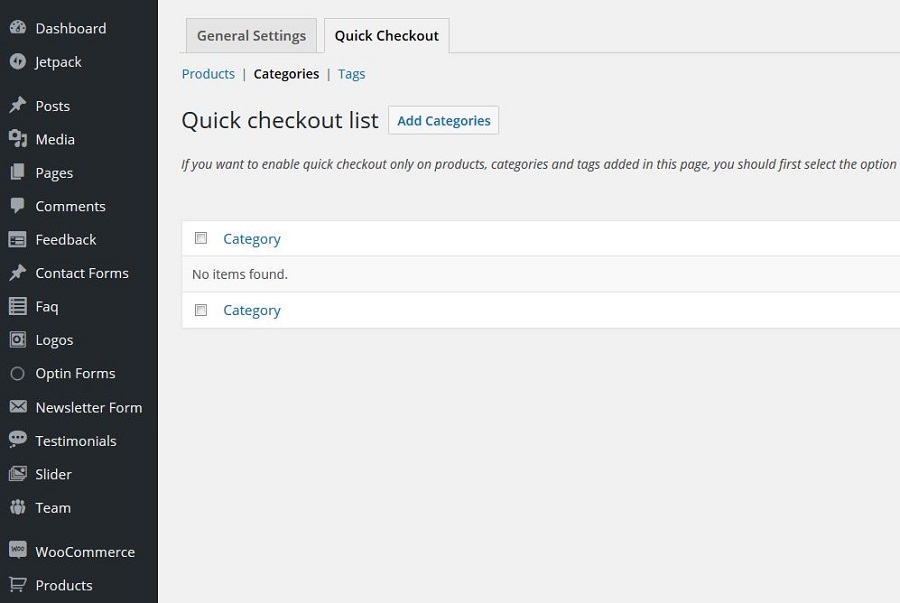 Finally it's also possible to select products based on their tags, by selecting them from the "tags" tab.