You can assign more than one Size Chart to each product by selecting them in the tab Product Size Charts on the product edit page.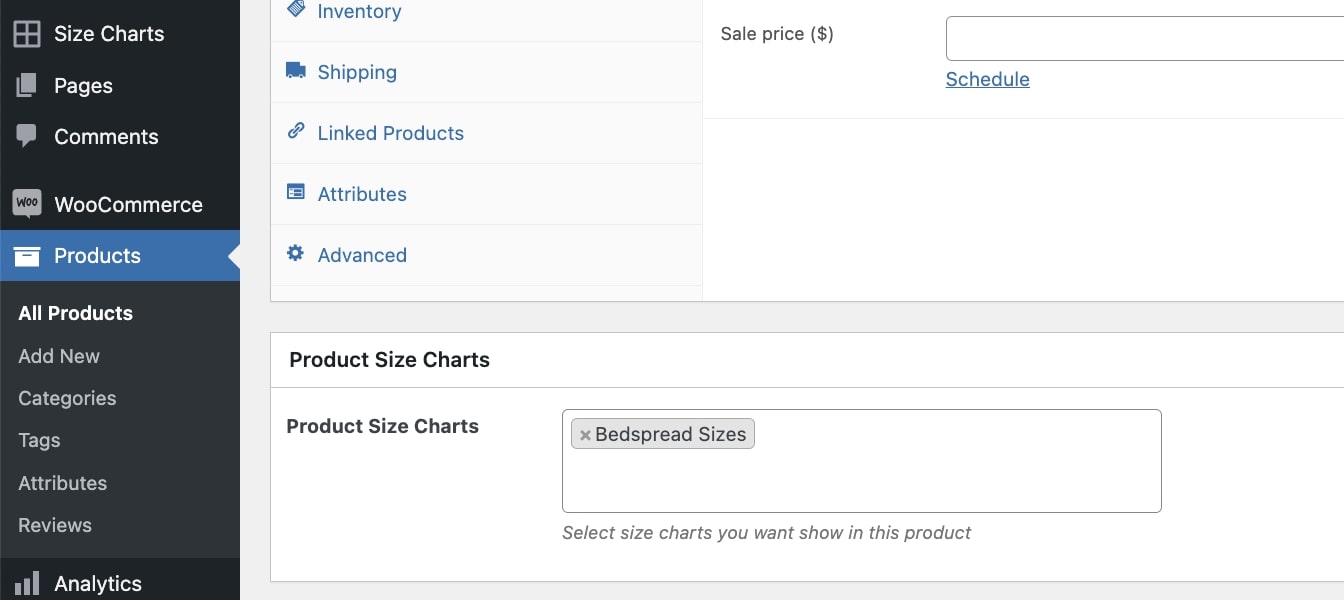 You can easily assign Size Charts to your products using also the bulk editing tool available in WordPress.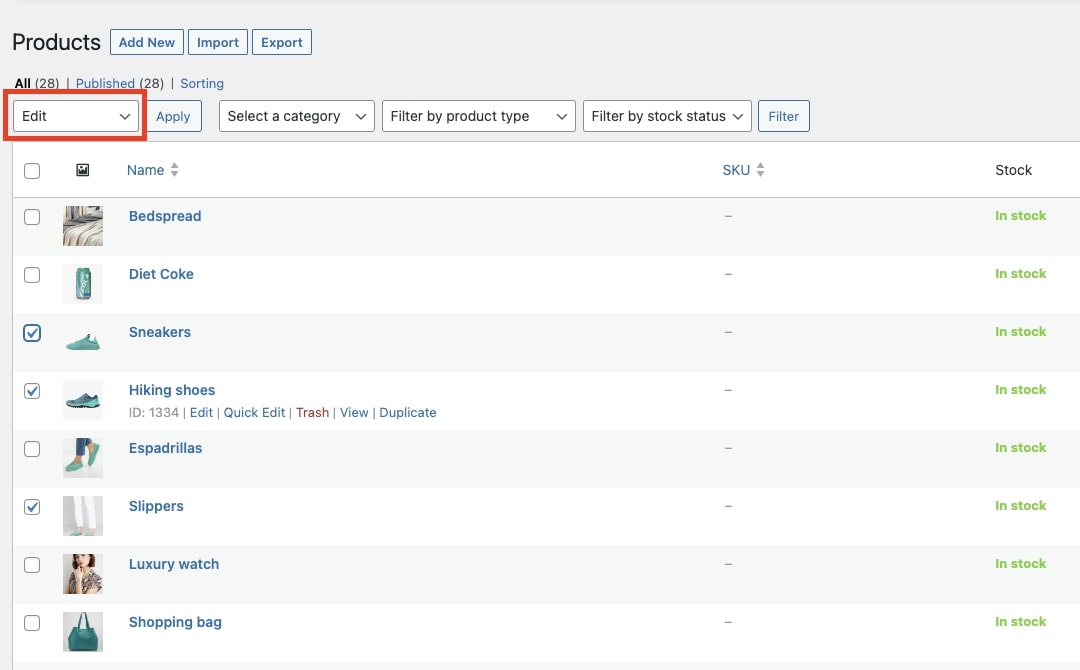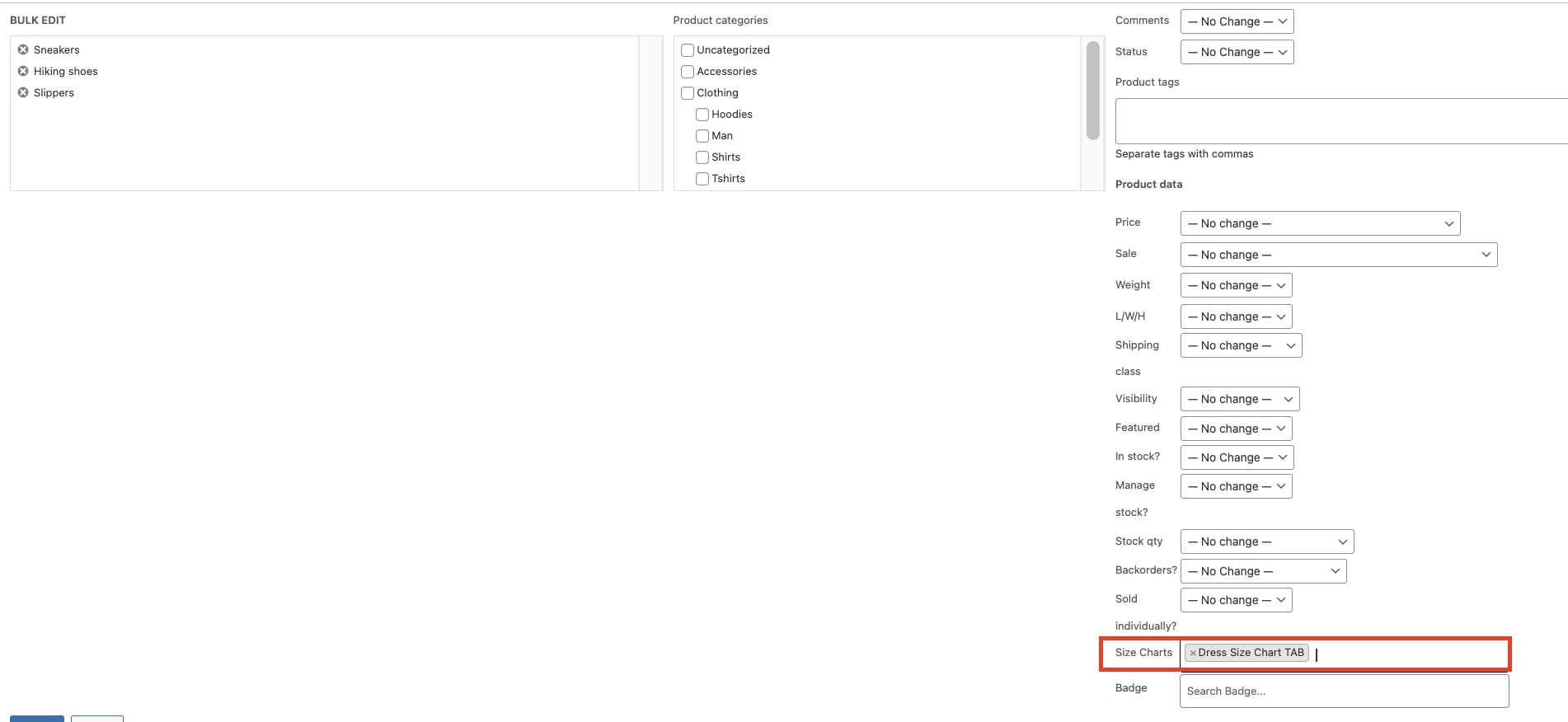 Advanced display
In the tab Advanced Display, you can set the Size Charts you want to assign to each product and those you want to assign to each category.