YITH WooCommerce Quick View allows the users to get a quick view of the product they are interested in. The product details will be shown in a popup, so they don't need to leave the page they are currently visiting.

To make the plugins work together, you first need to activate them both. Then decide where you want to show the 'size chart' button. Go to Product Size Charts > Settings > Popup Button Options > Quick View Button Position.
The combination of both plugins allows the user to open the size chart inside the quick view popup, without leaving the popup.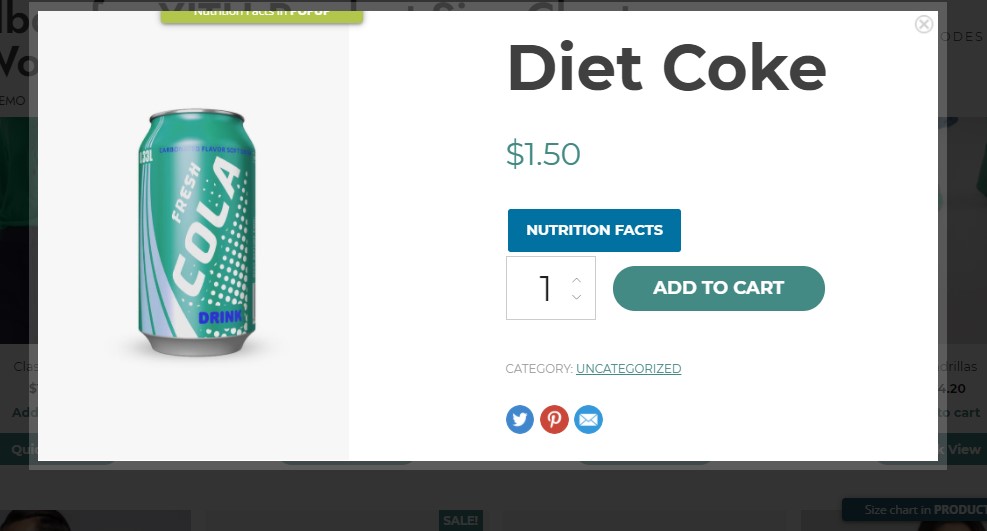 For more information about how to set up the YITH Quick View plugin, please check the full documentation here.