With YITH WooCommerce Multi Vendor, you can turn your store into a multistore, where vendors can manage their own product and earn a commission on every sale.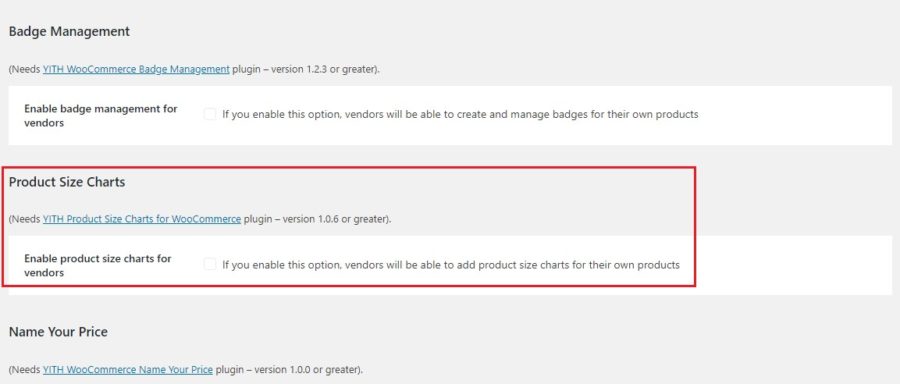 In order to make the two plugins work together, you first need to activate them both. Then go to the Multi Vendor Add Ons tab, and activate 'Product Size Charts'. This option allows enabling product size charts for vendors that are registered to the site.
For more information about how to set up the YITH WooCommerce Multi Vendor plugin, please take a look at the full documentation here.