You can create the shortcode in 2 different ways:
in the FAQ Page
In the plugin settings
Whichever option you choose, creating the shortcode works the same way. In the example below we used the second option: YITH Plugins – FAQ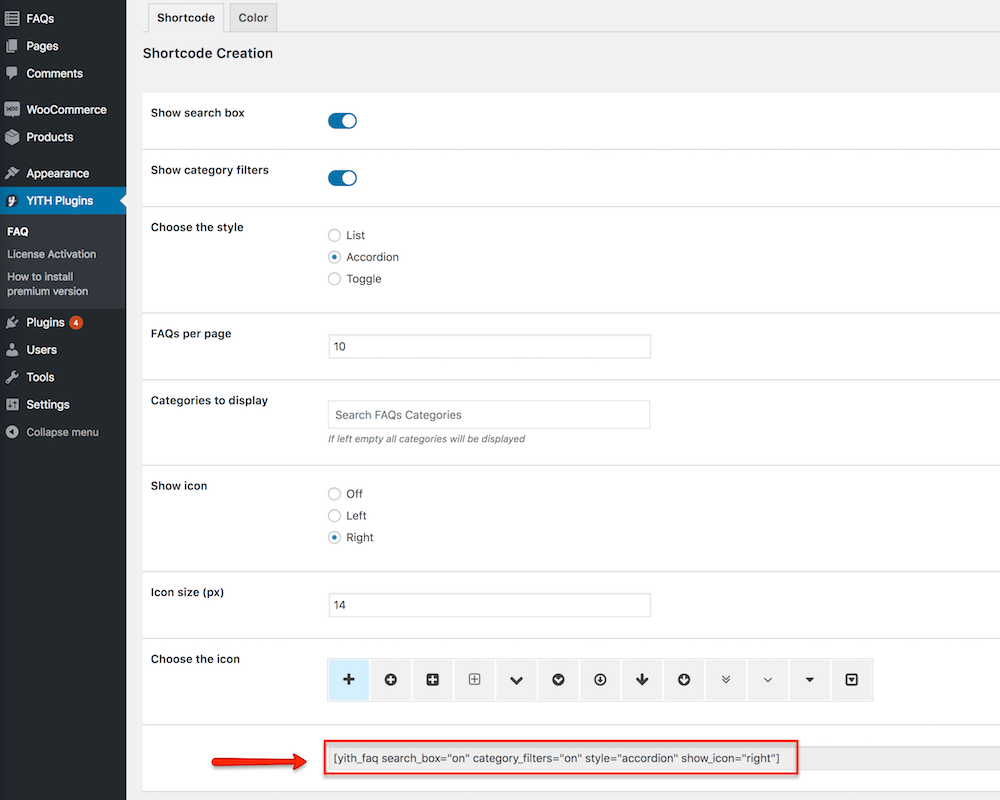 Show search box: Enable to show the search option in FAQs page.
Show category filteres: Enable to show categories to filter FAQ.
Choose the style: Decide in what way you want to show the questions.

List: Basic option.
Accordion: If you open one question, the other question will close automatically. (+/- icons in example below)
Toggle: you can open all questions one by one, the others will not close automatically. (↑/↓ icons in example below)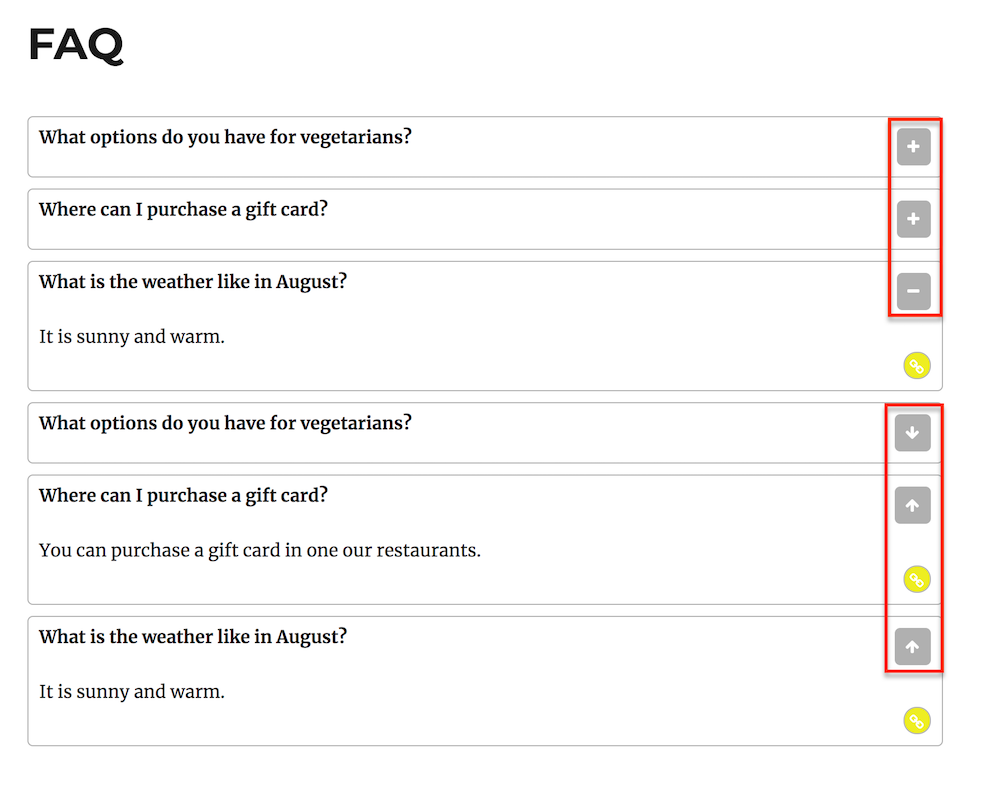 FAQs per page: Number of questions you want to show per page.
Categories to display: The categories you want to display in this page. (for example, you could make a different FAQ page for each category, so you will need different shortcode per page).
Show Icon: Show an icon before every question.
Icon size: Choose the icons size in pixels.
Choose Icon: Decide which icon you want to use.
At the bottom you will find the shortcode you've created, according to the previous set options.
You can copy-paste this shortcode if you have made it in the plugin settings (no. 2). You can click on "Insert shortcode" if you've used the add FAQ shortcode option from no. 1.