The free version of YITH WooCommerce Uploads allows to enable, user side, a single file upload for each order.
By default, the file upload can be done in the site "Checkout" page or in
"My Account" page until the specific order has the "On-Hold" status.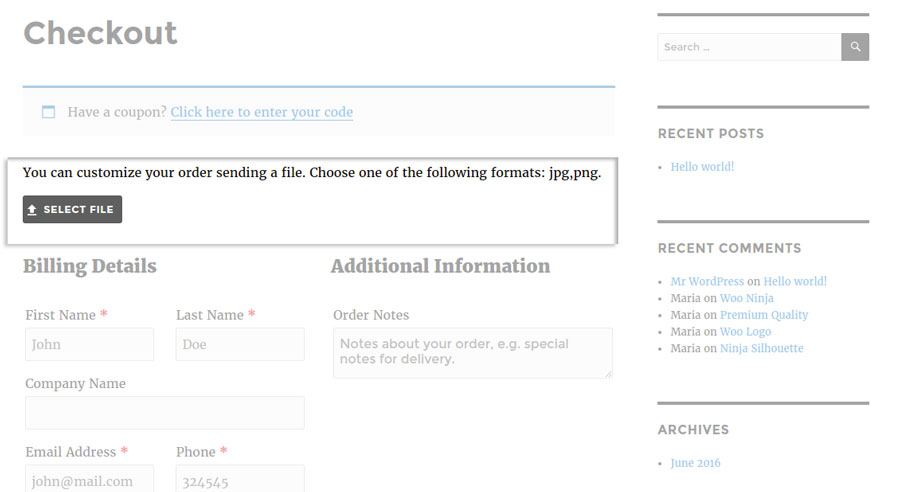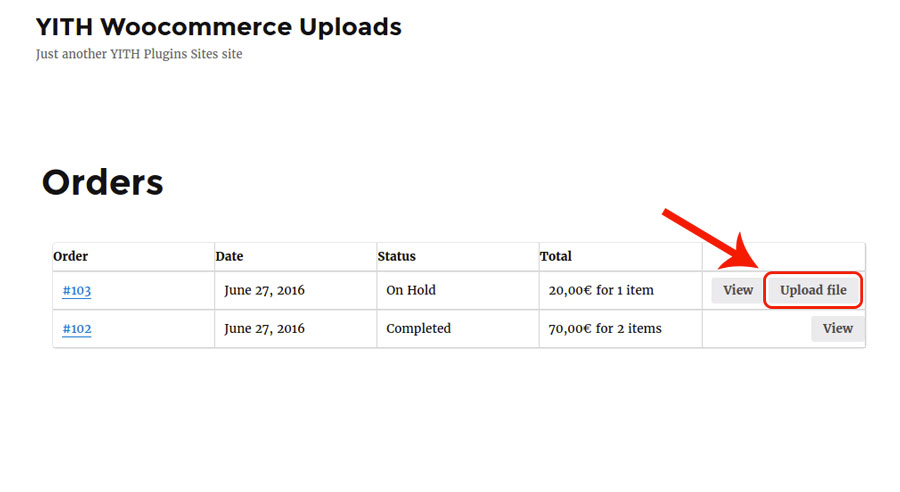 Once uploaded, the file can't be removed nor replaced.
The administrator can have access to the file uploaded from the specific order edit page.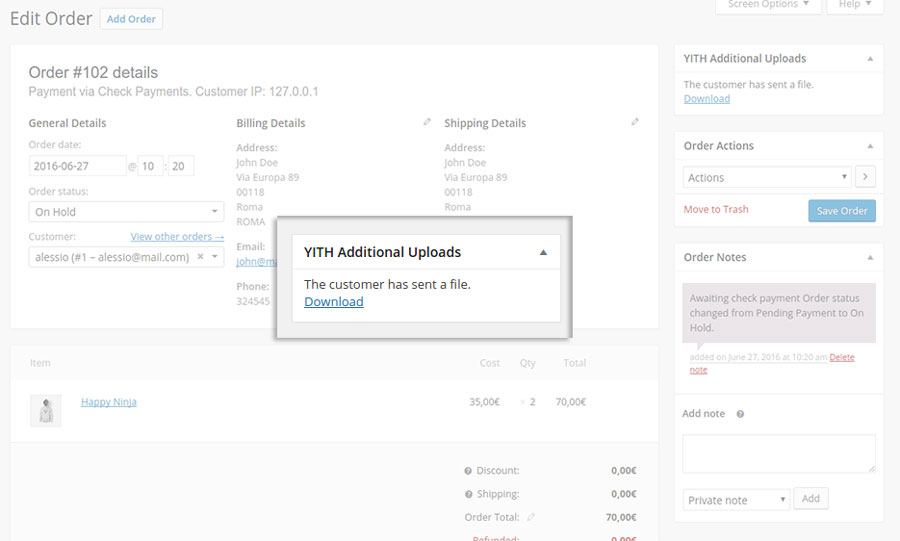 Go to YITH Plugins -> Uploads to have access to the plugin settings dashboard.