By rescheduling emails, you can reorganize email sending after changing the requested number of days from the date of the completed order.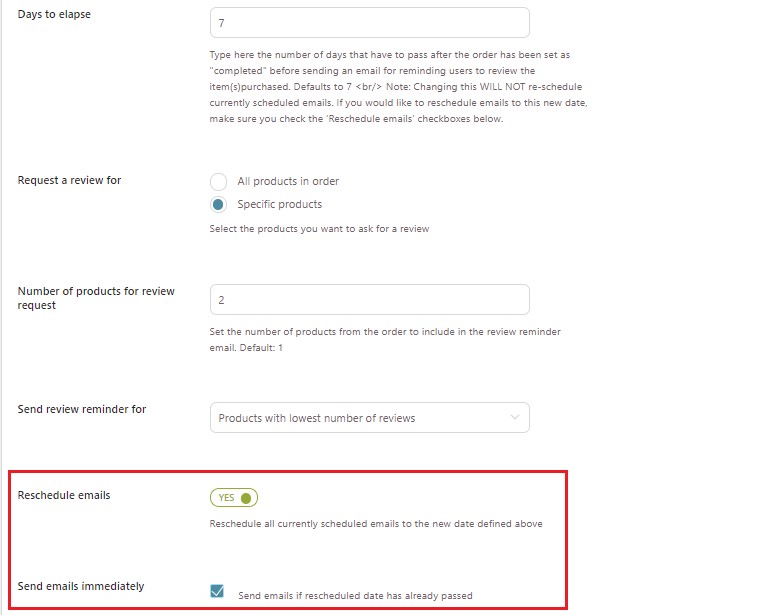 Based on the setting, rescheduling of emails can be applied only to those that haven't been sent yet or (if you enable the second checkbox) also to those already sent to the user.
On each order detail page, you can verify email status, schedule its sending, force the sending manually or delete it.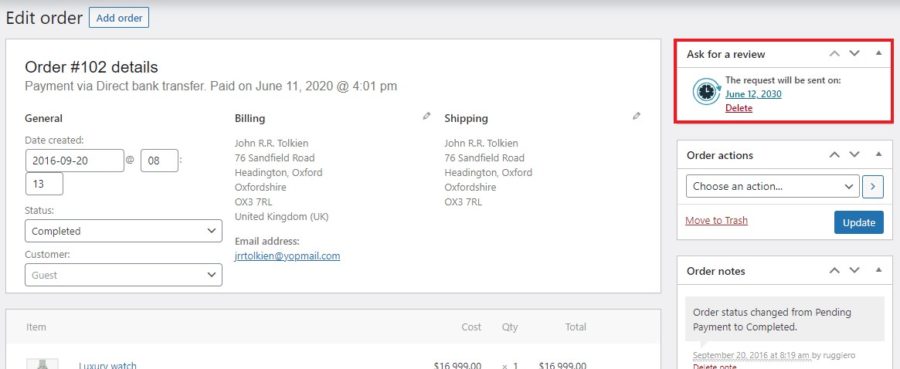 In case the user linked to the order is in the "blocklist", the above-mentioned section won't show.
All scheduled emails will be available in the "Scheduled Emails List" section, in YITH -> Review Reminder.