By default, the emails are sent to all the users who purchased on your shop.
However, you can decide to send them only to those users who gave their consent during the checkout process.
You need to enable the option "Don't email me checkbox" from the Request settings tab.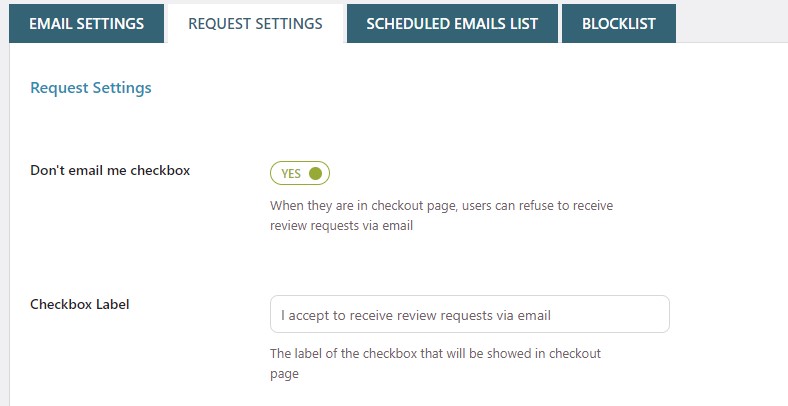 A checkbox will be added to the "Checkout" page.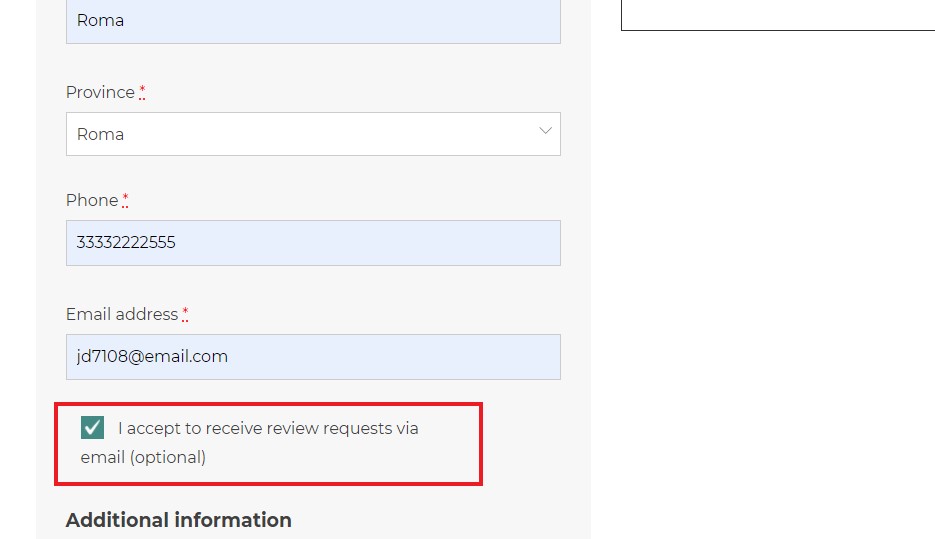 By refusing the consent, the users' email addresses will be automatically inserted into the blocklist. In this way, the users won't receive any email to encourage them to review the products they purchased.