The free version of YITH WooCommerce Review for Discounts generates automatically an email for each review written in the shop.
In order to work correctly, the plugin needs each review to be approved by the administrator before publishing it.
For this reason, when the plugin is enabled, administrator can't change this behavior by disabling the option in "Settings > Discussion".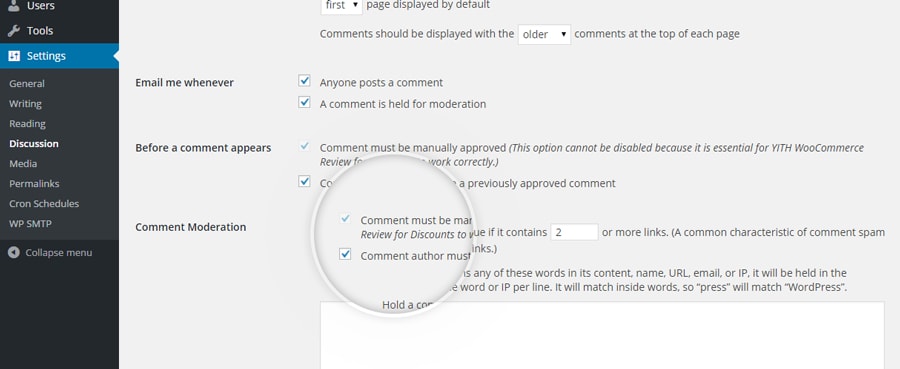 Reviews for products can be also organized by options in "WooCommerce > Settings > Products > General".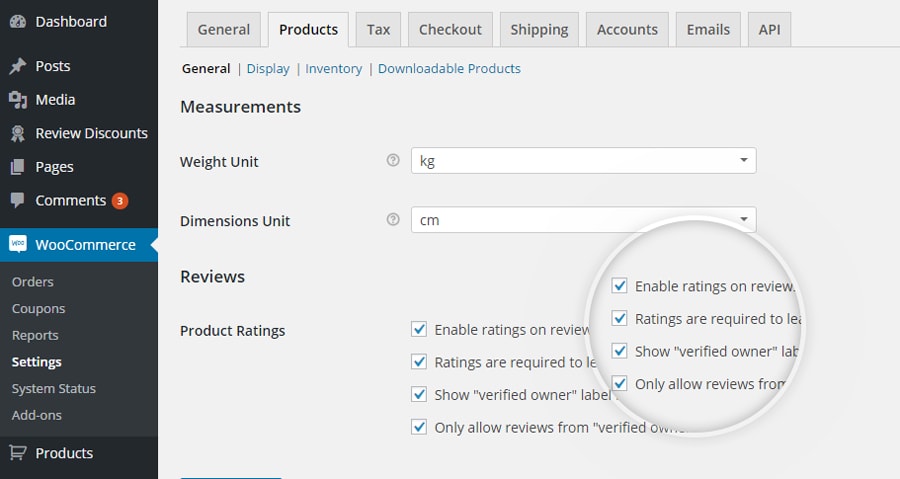 After approving a review, an email with a coupon code to use for a future purchase will be sent to customers. The discount will be in the amount of 10% of the total cart of which customer will choose to apply it.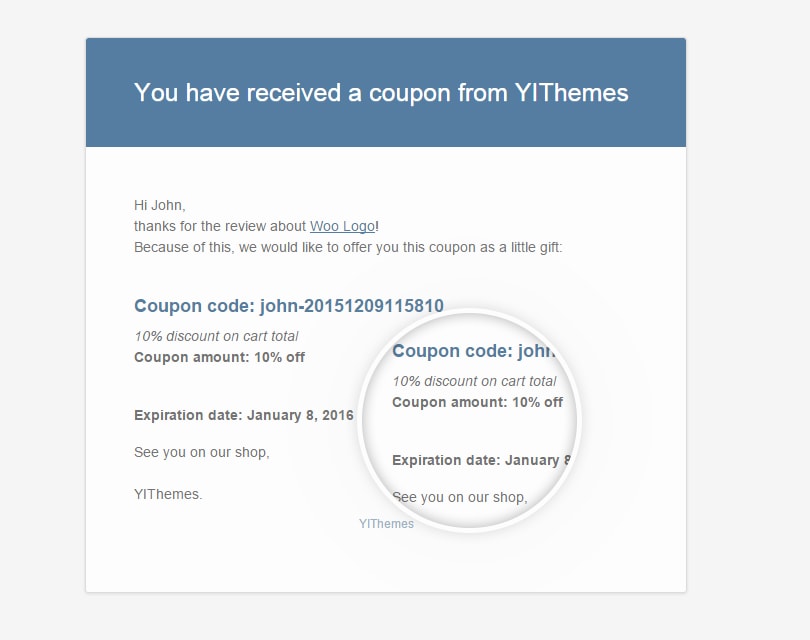 To customize email content, go to "YIT Plugins > Review for Discounts".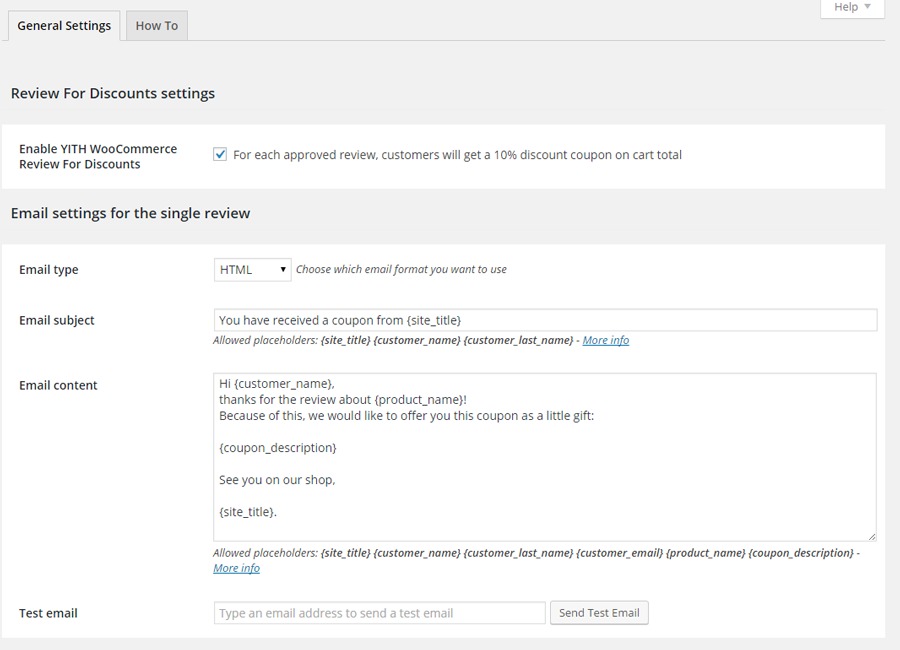 In the section"How to" there is a complete list of placeholders to be used to add information about customers or the offered coupon in emails.