Please note – This plugin is no longer available for purchase
YITH Quick Order Forms lets you create custom product forms in a few clicks. Ideal for you retailers to place massive orders, easily and quickly, thanks to the tailored form created for them.
The only thing you will have to do is activate both plugins and apply your quantity rules.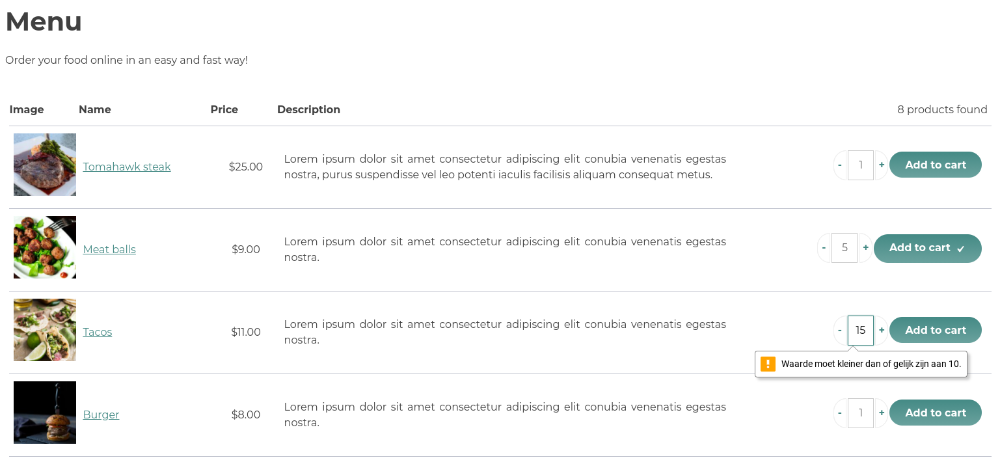 In the example above, we have set a minimum quantity of 5 for Meat bals and a maximum quantity of 10 for Tacos. As you can see the quantity rules are applied to the quick order form.
For more information on how to create these forms, check the complete YITH WooCommerce Quick Order Forms documentation here.