The plugin also includes a feature to let your members directly chat with the site administrator. As an admin, you can check all messages in YITH > Membership > Messages tab, but to enable this feature, you have to add and configure the Messages widget first.

To add the form, just use the YITH Membership widget in any sidebar of your theme, where you want it to appear.

This is what it will look like on the frontend: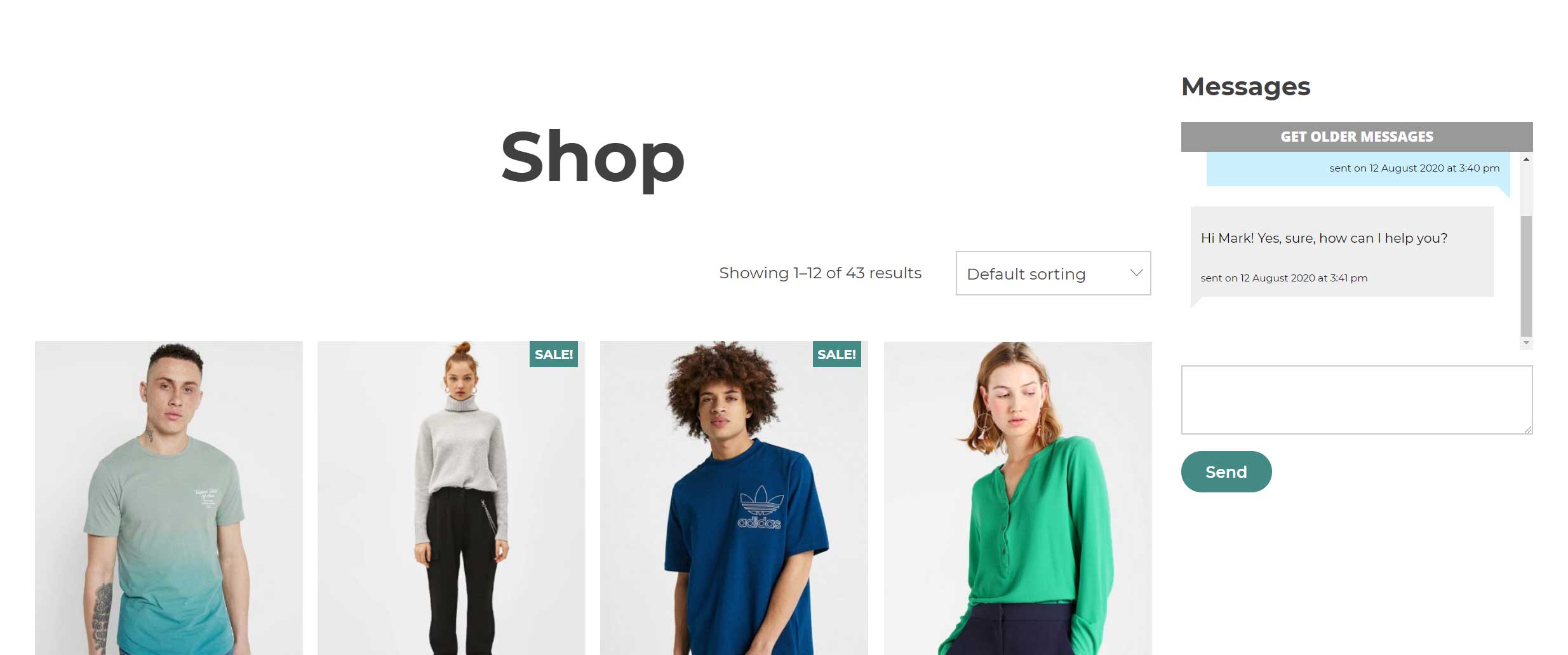 The admin will be able to reply from his dashboard in YITH > Membership > Messages, where messages are sorted in conversations by user: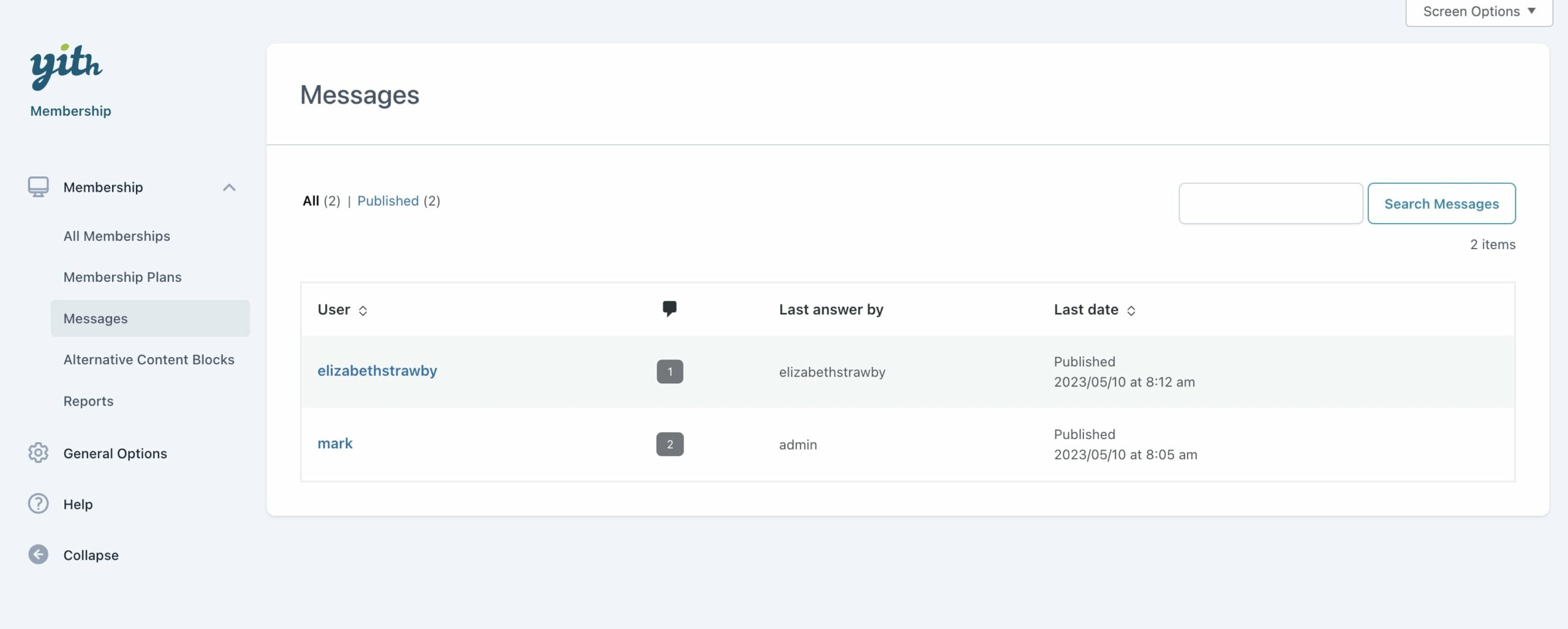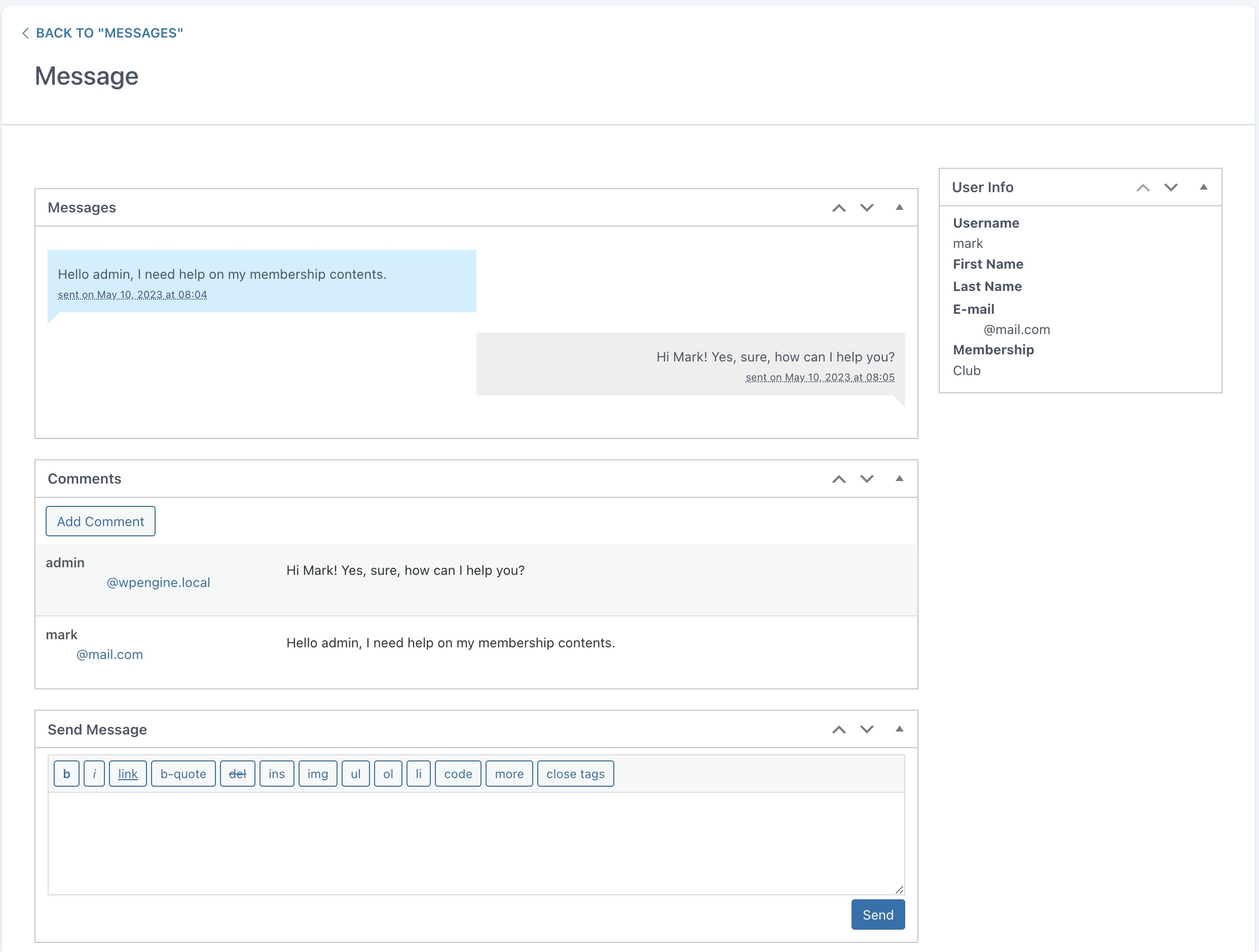 Messages are not part of an instant messaging chat: for this reason, both admin and users have to reload the page to check if a new message has been received.
Conversations are sorted according to the last answer given. To check for new messages, just make sure that the last message shown is not from you, the shop admin.

The shop admin can send a message to a member at any time, by simply clicking on the button "Send Message", available in the WordPress list of users.