The plugin allows to send one or more emails to a specific user manually.
All you have to do is click on the specific button that you find in the "Customers" section or in the detail page.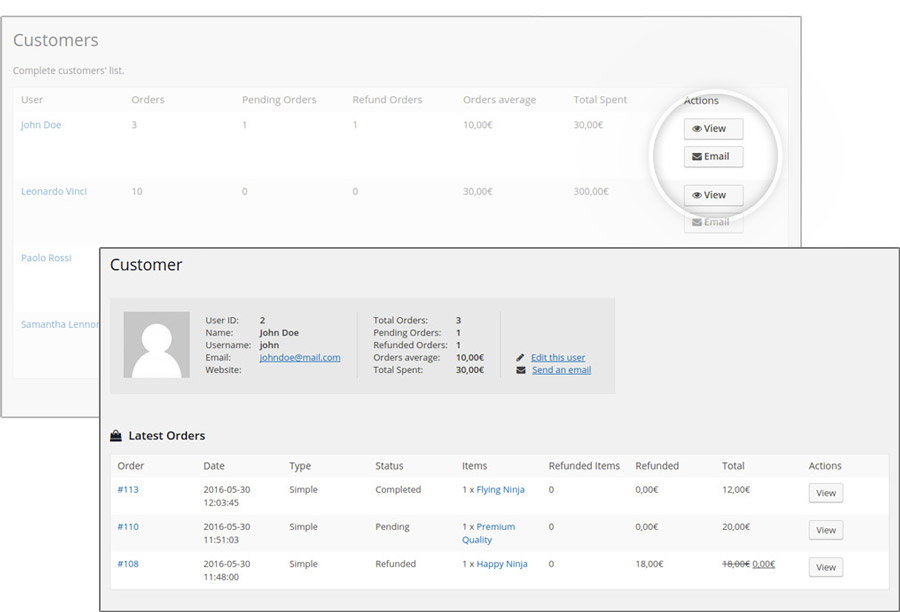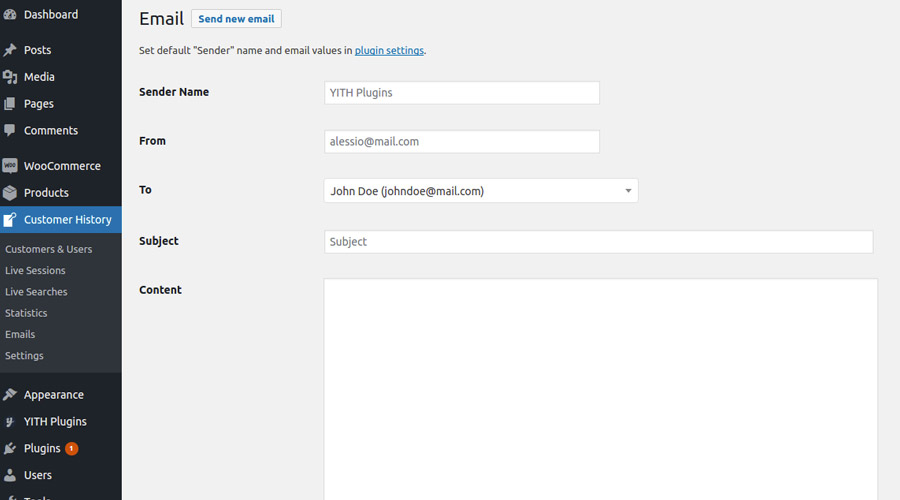 All the sent emails will be collected in "Customer History -> Emails".
The email address and the sender's name can be edited in "Customer History -> Settings".