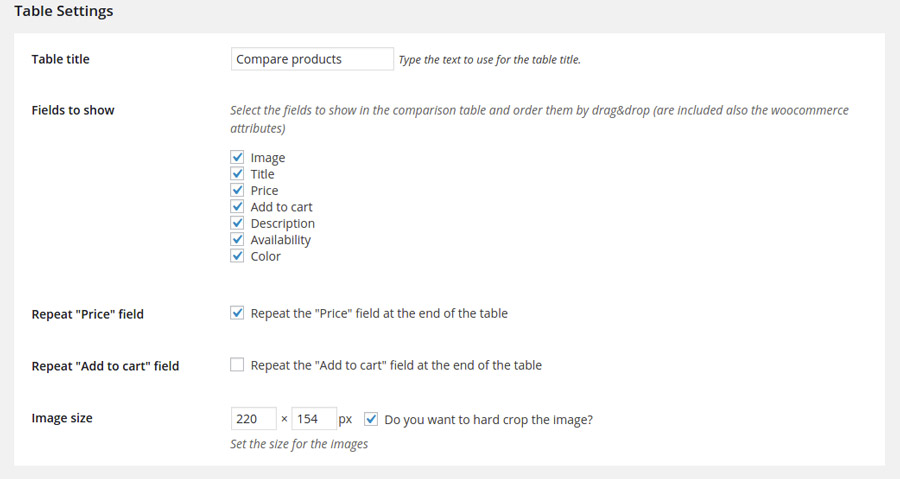 Table title: the title of the table.
Fields to show: product fields to add in the comparison table, choosing among the product information.
Repeat "Price"/"Add to cart" field: activating these options, the price and the add to cart button of each product will be replicated in the related column in the lowest part of the table.
Image size: the size of the product images in the comparison table.
If you want to allow resetting the comparison table to remove all the products added, you can choose to show a "Clear all" button by checking the option "Show 'Clear All' button".